Dispatches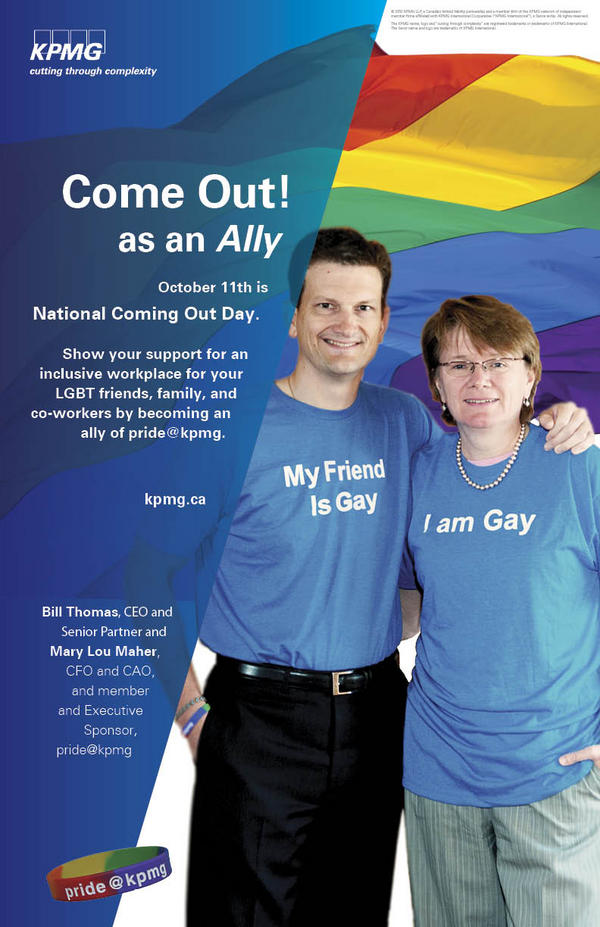 At 41, Mary Lou Maher was poised to take a giant step on her steady ascent through the accounting profession. Having earned her stripes in the audit practice of KPMG in Canada, she was ready to stride out on the national stage as the firm's chief human resources officer.
But she needed one more conversation with the firm's leadership before making the move. She had to come out as a gay woman.
[Maher's] goal is to foster an environment where all employees – of whatever gender, sexual orientation, ethnicity or colour – are comfortable being who they are.
If she were to become chief HR officer of a national professional services firm, and if she were not open about her sexuality, "I thought I wouldn't be genuine. It all comes back to: I wanted to bring my whole self to work."
That thought – and the hugely reassuring conversation she had with her boss — still resonates strongly, 13 years later, as Maher grapples with that same challenge: How employees can be themselves. Now it is not about her, but about all of KPMG in Canada's 6,000-strong workforce.
As the firm's chief diversity officer, her goal is to foster an environment where all employees – of whatever gender, sexual orientation, ethnicity or colour – are comfortable being who they are. more…