Dispatches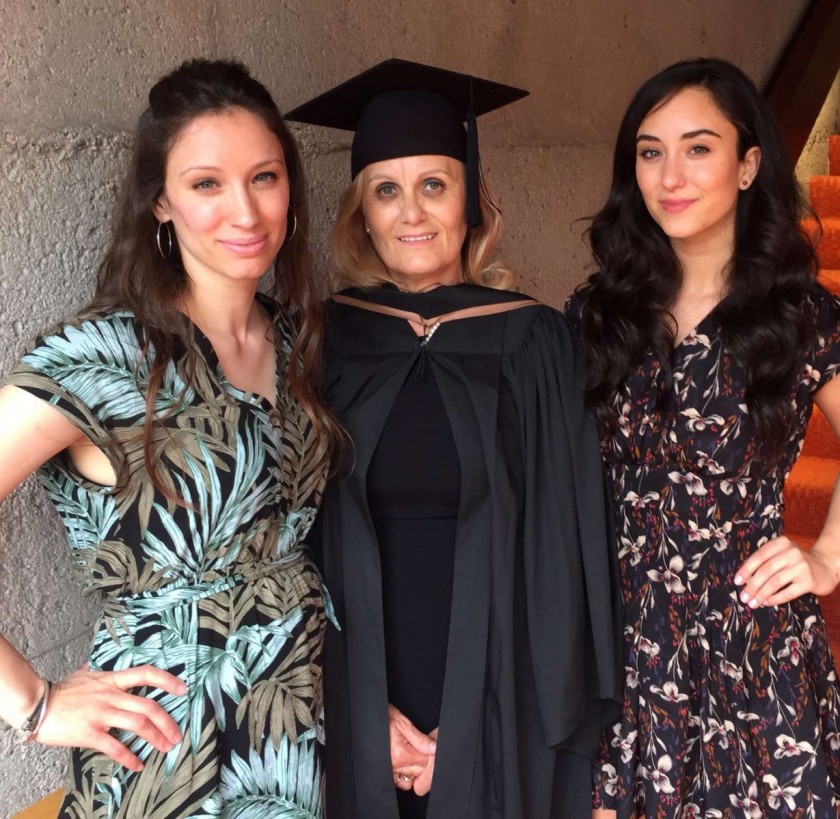 Even though Mirna is following her daughters' lead, they have spent their lives looking up to her.
"She is an inspiration to us both," the sisters share. She's an inspiration with quite a story.
Mirna and her husband immigrated to Canada from Croatia in late 1993, when Vera and Lea were eleven and three, respectively. They moved to Hamilton from Zagreb, Croatia, leaving their jobs, their family and friends behind.
Moving to Canada meant starting from the beginning. I had built a career for myself, and was facing starting from scratch and having to rebuild my career.
As a professional in Croatia, Mirna graduated with a degree in economics from the University of Zagreb. She held positions in financial institutions and at a hotel. But she knew moving to a new country with a new language meant starting all over.
"Moving to Canada meant starting from the beginning. I had built a career for myself, and was facing starting from scratch and having to rebuild my career," shares Mirna, who looked for any work that she could find. She was employed at an Avondale mini-mart, the jewellery counter at Hudson's Bay and at RBC. Mirna often worked two jobs; working a full-time job in the day and then a part-time job in the evenings and weekends to help her and her husband make ends meet for their family. more…