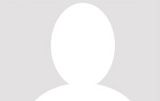 Dr. Mohammad Umar Ruhi
Thesis Title: Socio-Technical Determinants of Member Participation in Virtual Communities: An Exploratory Mixed Methods Investigation.
Supervisor: Dr. Brian Detlor
Is currently an Assistant Professor, Telfer School of Management, Univesity of Ottawa. His research areas include: Online Communications, Social Media, Enterprise 2.0, Knowledge Management, Business Analytics and Consumer Health Informatics.