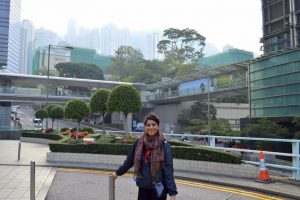 What is BizX?
BizX is a formal exchange program available to all Undergraduate Commerce Students. With exchange opportunities involving 23 countries and 55 partner universities, we have a wide range of options for all students.
Sign Up for Our Information Session
For the purpose of introducing you to our program, we are hosting a first-year information session. Our goal is to not only give you insight into our returning students' experiences abroad, but to hopefully give you a reason to take the leap and go on exchange!
When: March 23 (1:30 – 2:30 p.m.)
Where: DSB A102
Please fill out this form to register.
Note: We ask that you sign up with your full name, McMaster email, and student number.
About the Information Session
You will have the opportunity to interact with current exchange students, who will be available during the session via Skype. Previous exchange students will also be present at the sessions to answer your questions. You can find out more about the BizX Exchange Program by viewing our Winter 2017 Newsletter. You can also view videos and blogs made by our current exchange students.
Why Take Exchange?
Exchange is a decision that will not only help you broaden your horizons, but also expose you to countless opportunities.
We hope to see you at the information session!