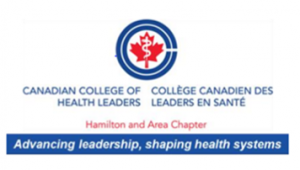 What is a Crucial Conversation?
A Crucial Conversation is a discussion between two or more people where the stakes are high, opinions vary, and emotions run strong. These conversations, when handled poorly or ignored, lead to strained relationships and disappointing results. This session, which focuses on crucial conversations in a healthcare environment, will equip you to have crucial conversations, engage in healthy dialogue, take action and achieve results. This program, which is taught worldwide, has a proven impact on productivity and quality, teamwork, relationships, performance, and efficiency.
The session will be led by Elaine Principi, Chief of Interprofessional Practice and Spiritual Care, Hamilton Health Sciences.
With a background in physiotherapy and graduate work in education, she has a wide range of both clinical and leadership experience including training as an ethics consultant. Elaine is one of three leaders at HHS trained as a facilitator to teach crucial conversations. Over the past five years, Elaine has worked with the McMaster Program for Faculty Development, HHS, St Joseph's Hospital and local Family Health Teams developing curriculum to support staff and faculty develop resilience, connect to their compassionate selves and develop thoughtful communication skills. Elaine is an Assistant Clinical Professor in the School of Rehabilitation Science at McMaster University where she teaches mindfulness, professionalism and communication skills to physiotherapy students.
About the Event
When
Wednesday, May 17
Where
Burlington Golf and Country Club | 422 North Shore Blvd E, Burlington, ON
Agenda
5:30 – 6 p.m. – Registration
6 – 7 p.m. – Dinner
7 – 8:45 p.m. – Annual General Meeting and Education Session
Pricing
CCHL Members – $65
Non-Members – $75
Students – $50
Registration closes tomorrow, May 10 at 11:59 p.m.!