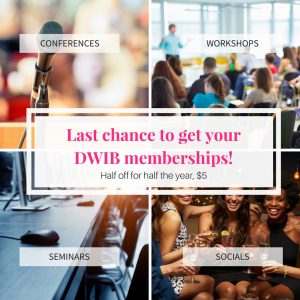 Last Chance to Buy Your DWIB Membership!
Don't have any regrets….become a DeGroote Women in Business (DWIB) member today!
DWIB is one of DeGroote's largest clubs and is now selling memberships for the cheap price of $5.
As a DWIB member, you will get exclusive access to this club's biggest and best events this term! DeGroote Women in Business will be hosting a variety of events such as a conference, workshops, seminars, and a social!
Purchase your tickets here.