The Class of 2016: DeGroote welcomes four new faculty members
Andrew Baulcomb, Advancement Officer | Hamilton | July 4, 2016
A global search has culminated in the hiring of four interdisciplinary faculty members at the DeGroote School of Business.
Goran Calic, Alina Nastasoiu, Erin Reid and Manaf Zargoush officially joined the School in July, bringing with them a passion for hands-on teaching and a desire to bolster DeGroote's world-class research efforts.
Their expertise covers a number of diverse and progressive fields, including: studying the impact of creativity in the workplace; drawing a link between customer loyalty programs and consumer habits; examining how men and women cope with increasingly demanding careers in a changing economy; and using data analytics to solve pressing healthcare challenges.
For Len Waverman, Dean of the DeGroote School of Business, the new hires align perfectly with the School's Strategic Plan: 2015-2020, which underlines a renewed focus on health leadership, digital transformation, and the ability to transform business and society.
"As DeGroote continues to grow and evolve, the attraction of these exceptional researchers illustrates the appeal of our vision and progress," says Waverman. "Further, demand continues to be strong for our programs, and one of our primary goals is to create an innovative learning environment for students at all levels. Goran, Alina, Erin and Manaf will add unique, insightful, and exciting perspectives to our instructional capability."
Goran Calic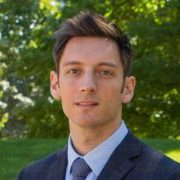 "McMaster is interdisciplinary, so it provides a significant amount of intellectual resources to draw from," says Goran Calic, most recently a postdoctoral researcher in Mathematical and Computational Cognitive Science at Purdue University. He's spent the past 10 years living and working all over the world and can speak three languages – English, German and Croatian.
"DeGroote values research," he continues. "That's important to me, because the School provides the resources and time necessary to pursue high-impact discoveries."
A forward-thinking scholar, Calic is interested in studying and lecturing on the impact of creativity in various organizations. Over the years, his work has evolved into a unique blend of psychology, mathematical modeling, computer science and strategic management.
"Creativity can result in the discovery of the next profitable opportunity, or it can result in the solution to a particular difficult social problem, of which, there are obviously very many," Calic explains. "My research is relevant to any organization trying to solve problems to which there are no algorithmic, simple answers."
Calic holds a PhD in Strategic Management from Purdue, where he also earned a MBA. He graduated from the University of Ottawa in 2006 with an Honours Bachelor of Commerce, and spent a year abroad at the University of Vienna studying strategic innovation.
Alina Nastasoiu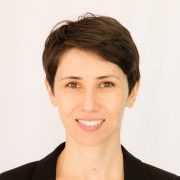 Originally from Romania, Alina Nastasoiu comes to DeGroote from Ivey Business School, where she recently earned a PhD in Marketing. Her primary area of expertise is "loyalty programs" – a common corporate tool that rewards repeat customers with exclusive perks and bonuses. Think Air Miles, PC Points or even Canadian Tire Money.
More specifically, she's interested in studying how these programs change consumer behaviour, as well as how they impact a company's bottom line.
"DeGroote's emphasis on evidence-based teaching resonates extremely well with me," says Nastasoiu. "I am also enthusiastic about DeGroote's emphasis on big data and analytics, as I think that businesses can no longer succeed without these capabilities."
In the classroom, Nastasoiu favours illustrating new concepts by relying on examples that are already familiar to students. She's also a keen supporter of experiential education, as well as enhancing teaching and learning outside the classroom.
"Learning doesn't take place in a vacuum, as students already have intuitions, or what have been called 'lay theories,' about different business or marketing strategies," she explains. "My goal is to stimulate discussion, bring out these intuitions and help students organize their insights and build know-why and know-how."
In 2010, Nastasoiu earned a Master's degree in Economics from Central European University in Budapest. She earned a BA in Economics from Bucharest Academy of Economic Studies in 2008, and completed a BA in Political Science from the National University of Political Studies and Public Administration that same year.
Erin Reid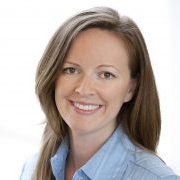 For Erin Reid, joining the faculty at DeGroote is a true homecoming.
Reid graduated from the School's Commerce program in 2003, and departed for Kingston that fall to earn a M.Sc. in Organizational Behaviour at Queen's University. She completed a PhD in Organizational Behaviour and Sociology from Harvard University in 2012, and has spent the past four years as a faculty member with Boston University's Questrom School of Business.
"I'm excited to have the opportunity to join such a great university," she says of McMaster. "I love the energy, the people and the campus."
Reid's primary area of expertise is sociology and organizational behaviour. She is especially interested in how men and women cope with so-called "time greedy work" – careers that are especially demanding and stressful – and the implications of various coping mechanisms. Her most recent project looks at how journalists are navigating their careers and managing their work time as the industry continues to shrink and evolve.
As a teacher, she values being able to incorporate a wide variety of perspectives into her lessons.
"In my teaching, I combine instruction on theory with case studies and experiential education," she explains. "I have also found that my fieldwork with consultants, journalists, teachers and my own work experiences have allowed me to offer students real, memorable examples of how management theories play out in the workplace."
Manaf Zargoush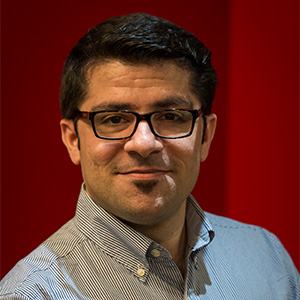 Fresh from McGill University – where he recently earned a PhD from the Desautels Faculty of Management – Manaf Zargoush says he's keen to use his expertise in data analytics and optimization to solve key problems in healthcare. This, he explains, requires combining knowledge from data science, management science and health science.
Zargoush says DeGroote has "distinguished itself from most business schools in the world" by recruiting a group of leading researchers in its unique Health Policy and Management Area. The latter is a multi-disciplinary area within DeGroote that brings together experts in everything from economics and marketing to political science and business strategy.
In other words, it's a perfect fit for a unique scholar such as Zargoush.
"As a world-class university, McMaster is one of the best places an academician can choose for research and teaching," he says. "Collaborating with the Center for Health Economics and Public Analysis at McMaster will also provide me with a unique opportunity to do research and teaching in my areas of expertise."
Zargoush earned a B.Sc. at Iran's Shahid Chamran University in 2003. He later added a M.Sc. from Sharif University of Technology in Tehran; as well as a Master's degree and PhD (his first of two) from ESSEC Business School in Paris. In addition to being fluent in English and Arabic, he can also speak French at an intermediate level.
As the new faculty members begin settling into life on campus this month, they will be poised to help maintain DeGroote's reputation as one of the top business schools in the country, Waverman adds. "We want to continue to stand out in the highly competitive field of Canadian business schools," he offers, "and the only way to be the best is by working with the best."
UPDATE: Maryam Ghasemaghaei joins DeGroote's growing faculty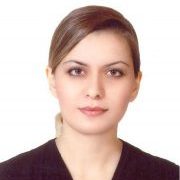 In addition to DeGroote's four new hires announced earlier this week, Maryam Ghasemaghaei has now joined the School as a full-time faculty member in the Information Systems Area.
Ghasemaghaei entered DeGroote's PhD program during the fall of 2011, and quickly distinguished herself as an exceptional researcher. Supervised by Professor Khaled Hassanein, her PhD thesis is entitled, "Designing online product recommendation agents for older adults: The roles of cognitive age and agent comprehensiveness." In her work, Ghasemaghaei focuses on new trends related to information technology and information systems, and also examines their adoption by various individuals and organizations. More specifically, she is interested in studying online shopping and big data, as well as the adoption and usage of online recommendation agents. Prior to completing her PhD at DeGroote in 2015, she earned B.Sc. and M.Sc. degrees from Iran's University of Isfahan in 2007 and 2009, respectively.
Tell us what attracted you to the DeGroote School of Business and McMaster University. Why are you excited to work here?
I am very excited to join the faculty at DeGroote because it has a friendly, supportive, and collaborative environment. Also, it's fantastic to join a school where I have done my PhD, made wonderful friends, and developed many personal and professional bonds.
As a researcher, describe your primary area of expertise:
My primary areas of expertise are data analytics in organizations and human computer interaction. More specifically, I am interested in exploring how people leverage information in organizations, as well as individually. My interest is driven by a rising concern for the quantity and quality of available data and information.
How do you see this fitting into the current teaching and learning efforts at DeGroote?
Having worked in multiple academic areas – and given my multidisciplinary education in marketing, industrial management and information systems – I am able to bring a diversified perspective to my teaching.
Describe your teaching style – how do you connect with students?
My main focus in class is on students learning not only by transferring the course material to them, but also by helping them become active learners who take part in enhancing their educational experience. I do this through the use of evidence-based and experiential learning techniques, and also by maintaining a friendly environment where students feel comfortable asking questions and discussing the topics in class.
What are your thoughts on enhancing student learning outside the classroom? Is experiential education important to you?
Yes, I do believe in enhancing students' life-long learning skills through experiential learning methods that develop their skills outside the classroom.
Other stories tagged: faculty