The cost of cancer: DeGroote study aims to address financial burden on Canadian patients
Izabela Szydlo, DeGroote Research Writer | Burlington | October 11, 2017
Nearly half of all Canadians are expected to receive some form of cancer diagnosis in their lifetime, according to the Canadian Cancer Society. While the country's healthcare system helps remove financial barriers to core medical services, Associate Professor Christopher Longo is conducting research into the economic burdens on cancer patients, as well as differences in costs across the country.
"I wanted to put together a comprehensive picture of the financial impact on those with a cancer diagnosis," says Longo, who works in the DeGroote School of Business' Health Policy and Management area. The latter is comprised of seven multi-disciplinary experts who specialize in studying policy, funding, and organization and delivery of healthcare services.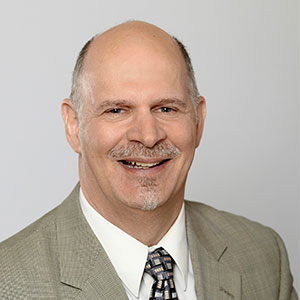 Longo's study, which had previously been awarded $185,000 over three years from the Canadian Centre for Applied Research in Cancer Control, recently received $36,000 in supplemental funding from Cancer Care Ontario.
"What we have is an opportunity to look across the provinces and say, 'Let's take the best practices from each province and combine them into one picture,'" Longo explains. "When it is done, I think it will be a powerful study."
Titled A Pan-Canadian Examination of Patients' Out of Pocket Costs, Longo's research is focusing on those diagnosed with breast, lung, colorectal, and prostate cancer. The costs included in his investigation are medical, non-medical, travel, and lost income. Research within the medical category is further sub-divided by type of service.
Canadian provinces differ in terms of their delivery of cancer-related health services. There are notable differences in services offered without cost, as well as how additional support is provided. These differences, says Longo, are likely to have a direct influence on the financial burden for patients, as well as on cost-related impact on quality of life and decisions to forego care.
"We know that supportive care departments have a work-up to ask about a cancer patient's financial situation but patients, upfront, don't really understand that a lot of things aren't covered," he says. "For example, there are a lot of health services that are not available to those under 65. And we've heard stories of people having to sell their homes to afford treatment or foregoing treatment to save money."
Longo says he hopes the findings will have an impact on health policy and reduce the number of people placed in difficult financial situations. While he says he isn't expecting governments to allocate more money to cancer services, he is hopeful his research will offer an idea of what policies are and are not working.
"Provinces are already spending a large amount of their budget on healthcare, so we know there won't be new money to put into reducing the cost of a cancer diagnosis," explains Longo, whose other research interests include the economic evaluation of pharmaceuticals, and the public/private mix in the financing of healthcare. "But we hope they are open to the idea that there are new or better policies to mitigate some of the financial impact on cancer patients."
So far, 18 cancer centres in seven provinces are on board to help enroll 1,200 to 1,800 patients to complete Longo's self-administered survey, which will allow him to accurately capture the reality of out-of-pocket costs for cancer patients across Canada.
Other stories tagged: Chris Longo, health, Health Policy & Management, healthcare, research