Deans Column – Happy New Year
Len Waverman
, Dean, DeGroote School of Business | Hamilton | January 13, 2016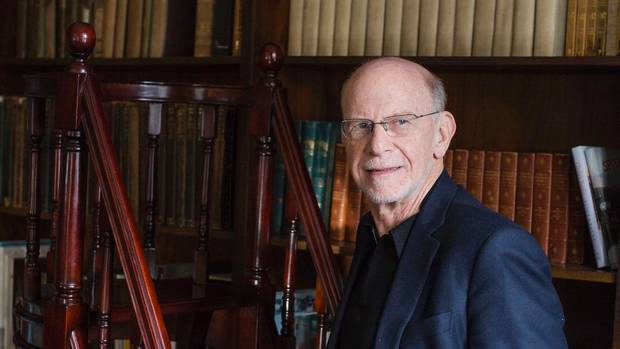 As we enter another exciting calendar year at the DeGroote School of Business, I'd like to start by offering some reflections on the past 12 months.
We began last year with the implementation of our new strategic plan, which was well received by the DeGroote network at the end of 2014. This crucial document – a product of many town hall meetings, focus groups and consultations with key stakeholders –outlines the vision and mission of the school until 2020. It continues to serve as a guiding light as we enter another academic term. Our practice of hosting lively and engaging town hall sessions will also continue in the weeks and months ahead.
Now, on to student-related milestones, of which there were many.
Our undergraduate student body has never been more robust. Last fall, we opened the academic year with 750 new Bachelor of Commerce students – the largest first-year class in DeGroote history. Of that incoming class, 15 per cent began their studies with a high school average of 90 per cent or higher. At the PhD level, our numbers remain high as well. The DeGroote School of Business has graduated 210 students since the inception of the PhD in Business Administration program, and 86 per cent of those graduates have gone on to receive academic postings around the world.
The EMBA in Digital Transformation was also unveiled at the graduate level last year, and began accepting applications this November. The program, which is comprised of four residential modules in Ontario and California, received 10 applications within the first month of opening. The inaugural class will commence in September of this year, and students will benefit from the tutelage of our great faculty as well as from industry lead corporate partners CIBC, IBM, theScore and SAS.
MBA enrolment remains challenging across the province. However, our MBA Curriculum Committee has implemented significant changes to increase our reputation and marketability.
In 2015, the DeGroote School of Business climbed to 9th in the country in the prestigious Canadian Business rankings…
The impact of the latter is already being felt. In 2015, the DeGroote School of Business climbed to 9th in the country in the prestigious Canadian Business rankings, besting the likes of the Haskayne School of Business (University of Calgary), the John Molson School of Business (Concordia University) and the Ted Rogers School of Management (Ryerson University).
We also witnessed the continued expansion of DeGroote's certificate program in Executive Education, which offers a wide variety of open-enrollment classes for those who are interested in building as leaders and developing other practical skills.
From a budgetary standpoint, the DeGroote School of Business closed out the year in good shape. We will continue to address new challenges as they arise – particularly those related to any changes in the new budget model – but feel confident that the school is on solid ground. This confidence was bolstered by the hiring of four new full-time faculty members for the 2016-2017 academic year.
Looking back on our outreach efforts, DeGroote alumni were never more connected to the school. Our Knowledge @ DeGroote e-magazine continued to engage readers each month with outstanding stories of student, faculty and alumni successes. In April, our annual DeGroote Evening of Accolades paid tribute to Gino Scapillati, who received the Wayne C. Fox Distinguished Alumni Award. Scapillati, a 1981 commerce graduate, is Vice Chair at PwC Canada. In November, the popular DeGroote Insight Lecture – this time featuring Lawrence Schembri, Deputy Governor of the Bank of Canada – was met with resounding applause from the large crowd gathered in Toronto.
It is my sincere hope that 2016 will stand as another year of innovation at the DeGroote School of Business. Given our track record during the past 12 months and our penchant for embracing bold new ideas, I have no doubt this will come true.
Other stories tagged: dean