DeGroote alumnus Alfredo Tan leads digital transformation at Facebook
| Toronto
Contributed by Leah Rosenthal, Advancement Officer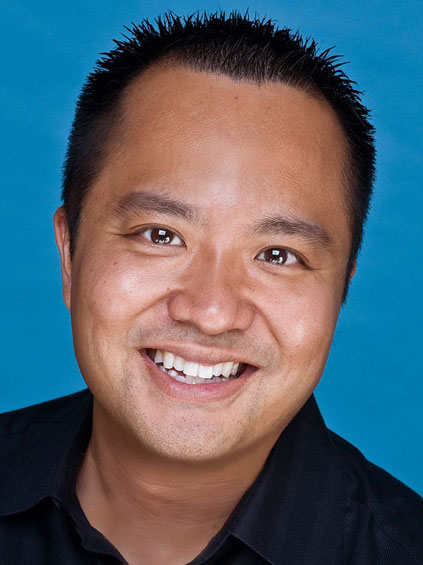 There are tech companies. And then there is Facebook.
An industry leader in social media and social networking, cutting-edge research, development, and programming – as well as a leading marketing and advertising platform – Facebook, has grown from a pioneer start-up tech company based at Harvard University into a global icon company changing the way people connect and communicate.
Alfredo Tan, MBA '01, has been a key player at Facebook for nearly a decade. After joining the company in 2009 as a founding member of Facebook Canada, he served as part of the Canadian executive team responsible for high-growth verticals in the Canadian market, working closely with agencies and marketing executives at Fortune 500 companies.
In 2016, Tan was the part of the launch team for Facebook and Instagram in the Philippines, working as the founding Country Manager. He then continued his leadership work throughout the rest of Southeast Asia, mentoring teams in Thailand, Singapore, Malaysia and Indonesia.
Currently, he is based in Latin America, working closely with the Facebook and Instagram leadership teams in Colombia, Brazil, Mexico, Argentina, and Miami, Florida.
Editor's note: Tan has since left Facebook to further his work on the Leadership Council of the Perimeter Institute, among other endeavours. 
Tan credits his journey to Canada, as well as his experiences at the DeGroote School of Business, as foundational to his success. "In most countries, if you are not born of privilege, a strong education and a great career don't often happen. I am very passionate about the academic system in Canada; as it gave me the ability to succeed," shares Tan.
Born into a very modest life in the Philippines, Tan and his family immigrated to Canada when he was a young child. He undertook a diverse career path that began with studies in forensic science and biology.
He later started his career in information technology and engineering at Mastech Quantum & Bell Nexxia, before moving into enterprise marketing and strategy at Bell Canada. He also held roles as Director of Strategic Alliances at Sympatico MSN, and as a Senior Director at Yahoo!, before joining Facebook Canada.
"Facebook Canada has had a spectacular record of hiring the best and having them succeed globally. My work involves travelling around the world teaching and mentoring high-calibre talent how to run innovative technology operations and teams," Tan shares, as he describes his teaching specialty – the art of leading hyper-growth enterprise marketing and sales organizations.
Once you remove language barriers and cultural nuances, [companies] face similar problems. The difference is how people experience technology.
When it comes to exploring themes of digital transformation and leadership – especially how they are approached around the world – Tan feels these business challenges are more similar than one may think.
"How we address digital transformation in the companies we are dealing with is actually quite similar," he says. "Once you remove language barriers and cultural nuances, they face similar problems. The difference is how people experience technology."
In Canada, for example, there has been a steady evolution in technology. We began with the radio and transitioned into television, followed by desktop computers, laptops, tablets and now mobile technology.
In places like Indonesia and the Philippines, this shift also happened, but much faster. Technology went from minimal access to widespread mobile dissemination, and people now have access to almost every piece of content created by humanity. Global business culture has been fundamentally transformed by the adoption of mobile in these and other countries. Global access to information and technology is now equalizing.
"Businesses around the globe are all concerned with disruption and digital transformation, and one of our jobs at Facebook is to help both large and small organizations understand how to leverage mobile and use our platform to solve some of their most pressing business challenges," he explains.
In the years ahead, Facebook has plans to continually diversify its approach to its mission by constantly innovating on its platforms, pursuing drone and aerospace development, and even tackling fundamental concepts of the nature of reality, Tan notes. The Facebook of eight years ago is unrecognizable, and while its mission stays the same, the strategy on how it will execute that will continue to evolve.

Take the next step in your own career with digitally-driven innovation and big data insight. DeGroote's Executive MBA in Digital Transformation is the first in the world in which students focus on learning how to manage digital systems and how to use those systems to make data-driven decisions, lead complex and diverse teams in digital environments, and recruit exciting new talent. This innovative program is made up of four residential modules, held in Canada and Silicon Valley, California. Students learn from faculty instructors in the classroom and from industry experts on site, including senior executives from our corporate partners: theScore, CIBC, IBM, SAS, and the Hamilton Tiger-Cats.