DeGroote team sweeps international business ethics competition
Rick Hackett
, Acting Associate Dean (Faculty Affairs and Accreditation) | Hamilton, Ontario | May 5, 2015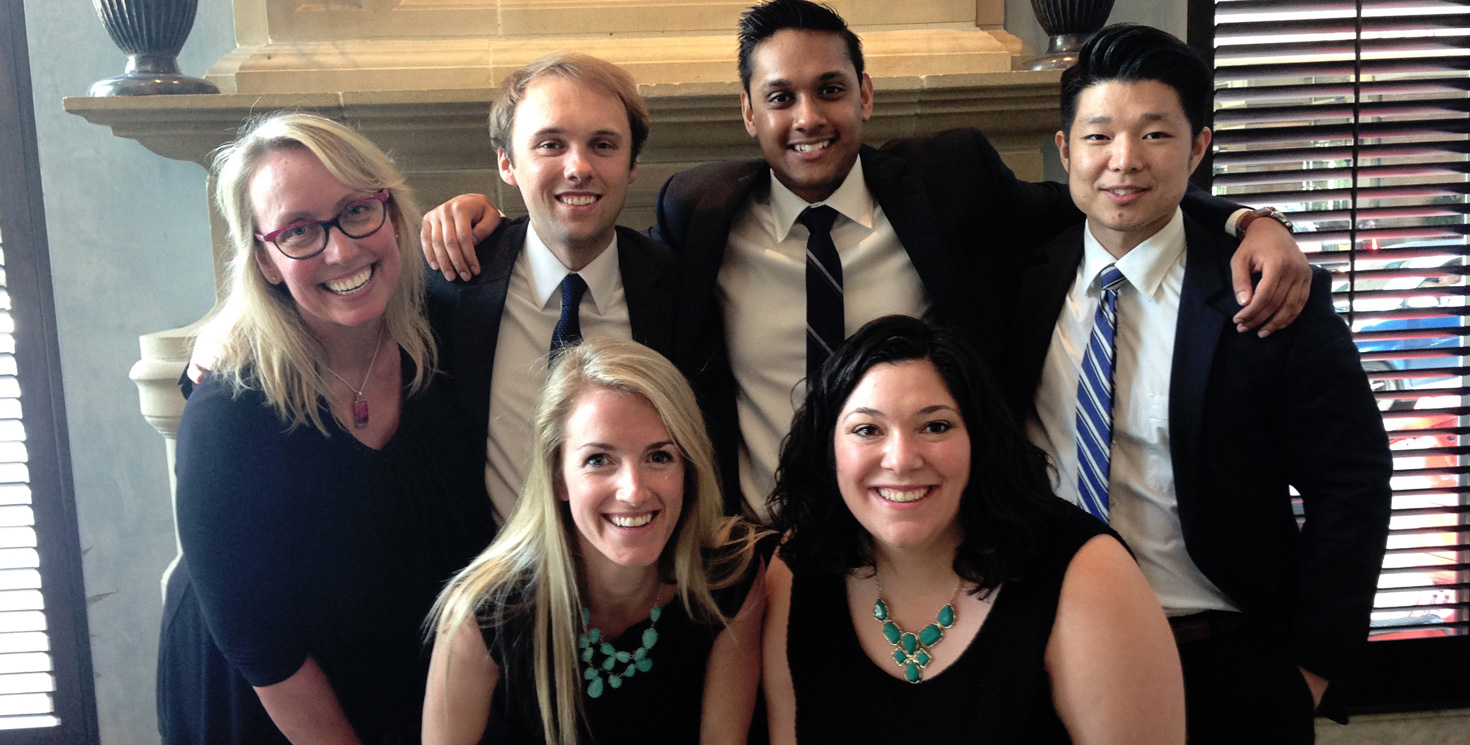 2015 DeGroote IBECC team: back row left to right: Milena Head (coach); Michael Stanko, Zane Hussein; Jeffrey Lee. Front row left to right: Sarah Lake; Rose Monachino
Last week DeGroote students competed in their final MBA case competition of the season – the International Business Ethics Case Competition (IBECC) in New Orleans. Zane Hussein, Sarah Lake, Jeff Lee, Rose Monachino and Michael Stanko ended the season with a huge bang by winning all three competitions at the event!
IBECC is the oldest and most-recognized business ethics competition of its kind. This year was the 20th annual event and included judges who are highly distinguished leaders of business ethics. Teams had to define their own business ethics problem and compete in three separate competitions:
a 25-minute presentation that examined the ethical, business and legal aspects of the issue;
a 10-minute presentation that focused on the ethical dimension of the issue; and
a 90-second presentation where one team member had to convince a Board of Directors of the ethical importance of addressing the issue.
IBECC has undergraduate and graduate divisions that draw teams from around the world, and the graduate category this year included schools from across the US, China, UK, Spain, France and Canada.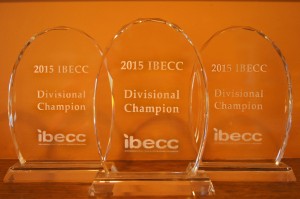 The issue that the DeGroote team chose was the rapid and massive disposal of clothing in the fast fashion industry. They targeted their presentation at Zara, an industry leader and pioneer of the fast fashion industry. While Zara has strong sustainability initiatives up to the point of sale, the team focused on how important it is to extend sustainability effort past the point of sale (in this case, through the ethical repurposing and disposal of their clothing). The team worked very hard for over two months before the competition to research and understand the various facets of this important issue and to propose a detailed solution and implementation plan.
All the hard work paid off as our DeGroote team swept the competition, winning in all three categories (30 minute; 10 minute; 90 seconds). Over the past 20 years of this competition, only a couple of schools have managed to win all three competitions of their division. The judges, organizers, competing schools and coaches were incredibly impressed with the team, which put DeGroote on the map of business ethics leadership.
Huge congratulations to the students and to coach Milena Head for representing DeGroote so very well.
Other stories tagged: competition, dean, IBECC