DeGroote welcomes new Associate Deans, thanks outgoing Deans for years of service
Andrew Baulcomb, Advancement Officer | Hamilton | April 13, 2017
Effective July 1, 2017, the DeGroote School of Business will welcome three new Associate Deans who will help further the School's aim of transforming business and society.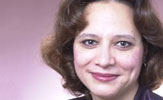 Anna Danielova, Associate Professor, Finance and Business Economics, will  assume the role of Associate Dean, Faculty Affairs and Accreditation. Danielova is a well-known instructor and researcher at the School with a keen interest in empirical corporate finance and corporate governance. Throughout her career, she has become an expert in studying divestitures and internal capital markets, convertible and exchangeable debt offerings, and value effects of movie product placements.
---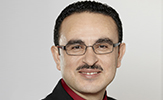 Khaled Hassanein, Professor, Information Systems, will take on the role of Associate Dean, Graduate Studies and Research. Hassanein, whose expertise lies in human-computer interactions and technology adoption in eCommerce, mobile commerce, and eHealth, was recently tasked with running the new McMaster Digital Transformation Research Centre (M-DTRC). Based at DeGroote's Ron Joyce Centre in Burlington, the Centre will serve as a hub for collaborative multidisciplinary research, graduate and undergraduate training, and executive education.
---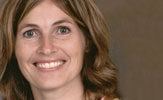 Sue McCracken, Associate Professor, Accounting and Financial Management Services, will take on the role of Associate Dean, Academic. McCracken, who also serves as Director of the School's MBA program and Director of the CA/DeGroote Centre for the Promotion of Accounting and Financial Management Services, is one of Canada's foremost experts in the decision making process of auditors. Her new line of research, which is in its early stages, stems directly from the high-profile corporate collapses that have occurred over the past few years.
---
"In their roles as Associate Deans, Anna, Khaled, and Sue will work closely with myself and the rest of the DeGroote Network to advance our ranking among the top business schools in Canada," says Len Waverman, Dean, DeGroote School of Business. "With their help, we will continue to be globally recognized as a leader in research, teaching, and community-building."
The new Associate Deans will strive to further the significant achievements of their predecessors. Danielova will succeed Professor John Medcof, Hassanein will succeed Professor Emeritus Naresh Agarwal, and McCracken will succeed Associate Professor Emad Mohammad. All three outgoing Associate Deans have spent the past half-decade enhancing the reputation of DeGroote and fostering an environment of innovation, creativity, and inclusivity for students and staff.
"I would like to take this opportunity to thank Naresh, Emad, and John for their tireless efforts on behalf of the DeGroote School of Business over the past five years," Waverman continues. "As they complete their terms, I know the entire DeGroote Network will join me in extending our appreciation for their incomparable service. I continue to be deeply grateful for their wisdom and expertise."
The incoming Associate Deans will serve from July 1, 2017 to June 30, 2022.
Other stories tagged: Education with Purpose, faculty