Digital Leadership Summit will offer expert insight on industry transformation
Andrew Baulcomb, Advancement Officer | Toronto | September 23, 2016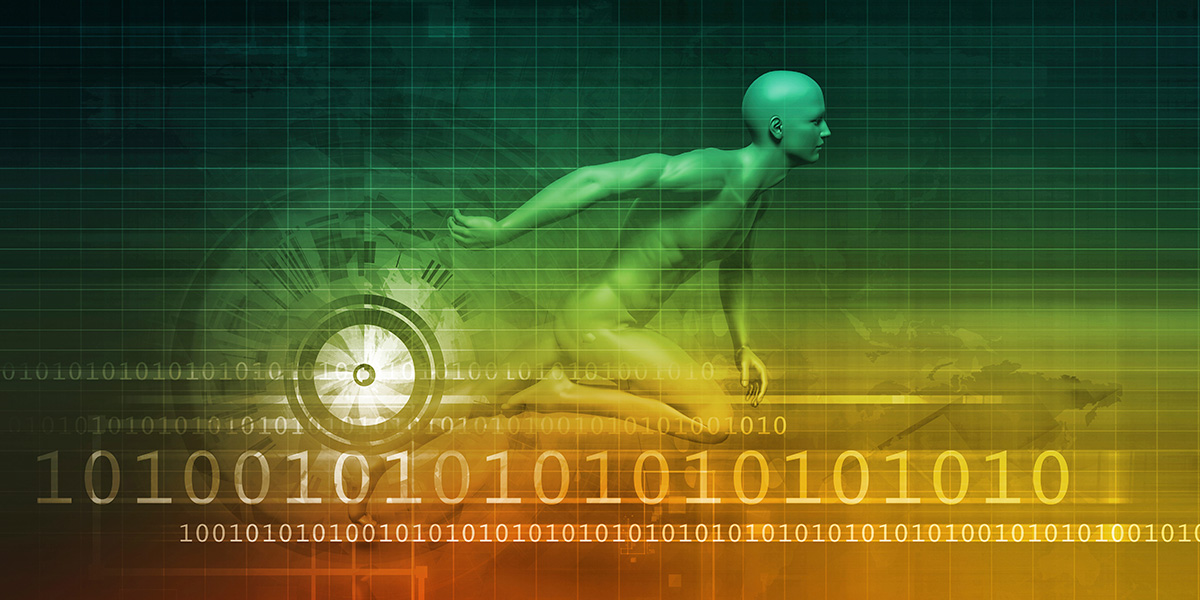 Technology and innovation wait for no company.
Since the dawn of the twenty-first century, only one trend has remained constant in business – rapid technological advancement. Learning to embrace change can make the difference between success and failure, even for those on the Fortune 500 list.
On Thursday morning, the DeGroote School of Business and SAS Canada will co-present the annual Digital Leadership Summit to address the most prominent modern technological shift – digital. The half-day affair is taking place at Toronto's One King West Hotel & Residence.
DeGroote has made the topic of digital transformation a pillar of its strategic development. The Summit sits alongside the new Executive MBA in Digital Transformation, Knowledge @ DeGroote events, Executive Education programs, research efforts, and curriculum updates in a comprehensive suite of digital-focused educational offerings.
Thursday's event will feature a variety of industry and academic experts discussing how digital evolution is disrupting traditional models of strategy. Attendees will learn how to respond to emerging industry shifts with speed, agility, and new forms of leadership and collaboration. Focus areas include Transportation, Healthcare, Financial Technology, and Sports and Entertainment.
Michael Hartmann, Executive Director of the new EMBA program, says the event will offer new perspectives on so-called "established industry players."
"The Summit will focus on the challenges faced by some of the world's largest and most successful organizations, and how they can respond to the forces of digital transformation, including big data, mobility, social media, The Cloud, and other factors," explains Hartmann.
Stanford University lecturer and XSeed Capital partner Robert Siegel will set the tone as the event's opening speaker. He'll begin the day with an introduction to what he calls the Industrialist's Dilemma.
His theorem is simple. Many of the key factors that ensured success during the Industrial Revolution and into the twentieth century – mass production, a division of labour, factory assembly lines, the use of coal and oil for cheap energy – now have the potential to derail large, established companies. Emerging digital technologies are disrupting businesses quicker than ever before.
Sound overblown? Not according to Siegel. Since the original Fortune 500 ranking was published six decades ago, a staggering 89 per cent of that list has turned over. In other words, 445 of the richest and most influential companies in the world in 1955 are no longer thriving on the same level. Some no longer exist.
"Out of fear, or denial, most will choose to sit back and wait until the shift is so profound that their moves become as limited as the taxi industry's are today," Siegel and colleague Aaron Levie explained to TechCrunch in January.
"Just as [electric car manufacturer] Tesla can both build cars at scale and update them with regular software upgrades – two very different operational paradigms and capabilities – companies will also need to learn how to evolve to flex both of these traits."
Other guest speakers at this year's Digital Leadership Summit include Leerom Segal, CEO and Co-Founder, Klick Health; Ivan Reel, Co-Founder, Avoca Applications Solutions; Tim Trussell, Manager of Data Sciences, SAS Canada; Barry Libert, Chairman, OpenMatters; Qianyan Xie, Smart Mobility -Asia Pacific Lead, Ford Motor Company; and Adam Felesky, President and Managing Partner, PFCPortag3 Ventures.
Felesky, a McMaster Engineering alumnus and noted philanthropist, was recently at DeGroote's Ron Joyce Centre to present this year's $30,000 Adam Felesky MBA Scholarship.
The Digital Leadership Summit will run from 8 a.m. to 1:30 p.m. on Thursday, September 29. Limited seats are still available.

Other stories tagged: Data & Digital Innovation, data analytics, digital leadership summit