Your digital self: Top Three Tips for building a strong online presence
| Burlington
Contributed by Jacquie Hoornweg, Managing Partner, Querencia Partners Canada Ltd.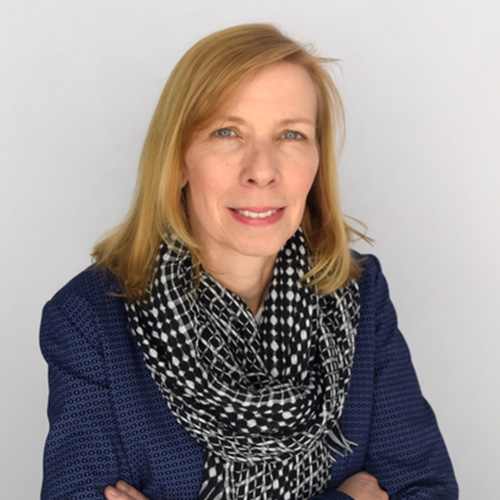 Jacquie Hoornweg was the keynote speaker at a recent DeGroote Women's Professional Network (DWPN) event, Developing Your Personal Brand and Online Presence. The sold-out evening affair took place Thursday, Oct. 5 at the Ron Joyce Centre in Burlington. 
Just a few years ago, the line between our online presence and our everyday existence was more clearly delineated. Today, there is just "life," and for most of us it consists of a blended virtual and physical space. Increasingly, our brand is a culmination of all the touch points we create on the internet, at events, in our workplaces, and in the communities we exist in. This is true whether we are connecting with people from our local neighbourhood or across a global network of friends and colleagues.
Here are my Top Three Tips for building a strong online presence:
1. Know why you're there
There is much to be gained from online communities, whether it is to stay in touch with friends and family or to find a new group of people with common interests and values, either professionally or personally. Explore the online world the same way you would a new city. Think about what it is you hope to gain, find the places where you feel connected, and consider whether these places fit with what you hope to achieve in life. Chances are, if you find your fit, not only will your online experiences be more meaningful, but your contributions will be more valued too.
2. You don't have to be the star of the show
When you go to a party, you'll often remember the funniest or wisest person in the room. However, overall satisfaction comes from a chance to talk with many people – to learn, listen, contribute, and be valued as part of a communal experience. The people you are trying to connect with online generally want the same thing. Think about what unique attributes you have that will contribute to their enjoyment, learning, and satisfaction. Building an online presence requires understanding your role in a given ecosystem, as well as the value you bring. It isn't about being the best. It's about being your best self.
3. Give value through your brand and content
The age of advertising has given way to the age of storytelling. Even if the goal for your online presence is to sell a product, think about how you can make the experience worthwhile for potential customers. You're a VP of a furniture manufacturer? Give tips on selecting durable fabrics. You're the CMO for a shoe company? Share your company's story of how fair-trade manufacturing is changing lives for the people who make the shoes. Share your stories, share your values, and share the glory with others by promoting their accomplishments as well. Not only will you find rich professional rewards, you may gain personal ones, too. At the end of the day, isn't that the ultimate goal?
Jacquie Hoornweg is Managing Partner of Querencia Partners, a communications and policy firm working in the energy sector and urban resilience. In her role, Hoornweg provides communications strategy, execution, and content to help clients achieve their business goals, manage reputations, and connect meaningfully with their stakeholders and communities. From 2010 to 2014, she served as Vice President, Corporate Relations and Communications, for Ontario Power Generation. Hoornweg is a graduate of the McMaster-Syracuse Master of Communications Management (MCM) program.