Financing innovation: It's not about the money
| Hamilton, Ontario
Contributed by Len Waverman, Dean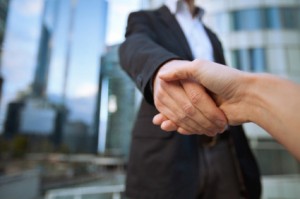 It's a complaint that is so common that it has become the innovator's lament: "If only I was able to get another $2 million I could have had a deal with Poland." But would the innovator change his tune if he knew that the real reason the investor held back was that he just didn't believe in the innovator? Unlike the innovator, the financier knew that money was not the problem.
In many cases, getting any kind of financing is the story of the chicken and the egg: an innovator is turned down because he or she just isn't business savvy, not necessarily because an investor doesn't believe in the product. As I explained in my previous post, commercialization is a problem for Canadian innovators because many of them don't speak the investor's language. This is the main reason that Canada ranks so low – 14th out of 15 countries — in venture capital spending as a percentage of GDP. In fact venture capital spending in California alone amounted to $14.4 billon in 2009 while total venture capital spending in all of Canada amounted to $1.5 billion (according to the Conference Board of Canada's Centre for Business Innovation).
So then, it isn't really breaking news that the reason a good number of Canadian firms must finance their innovation from internal cash flow is that they have no other choice: they were turned down by angel investors, venture capital funds and other sources of financing. What they failed to do was attach a dollar value to intellectual property, complete a five-year cash flow projection, and plan an exit strategy.
…show a potential investor that you mean business by demonstrating that you know your business.
Sure, there ought to be more venture capital available for firms that innovate, especially for late-stage financing. But by the time a firm is looking for late-stage financing it's also looking at how to get its product to market – how to commercialize its innovation. At the risk of sounding like a broken record, I reiterate that a firm has to speak the same language as a potential investor. It has to know strategy, marketing and financial analysis. In brief, a firm hoping to get venture capital or other types of financing has to:
Understand and be able to forecast cash flow
Be aware of its financial situation and plan accordingly
Design and understand its business model – know potential revenue and costs
Know how to prepare and manage a budget
Know what its fixed and operating costs are, and how to price its product
Put a dollar figure on its intellectual property so financiers can see the value
Prepare a market and competitive analysis that shows anticipated demand for the product and what makes it different from competitive products
Look outside Canada, both for financing and commercial opportunities, for example, by trying to find a niche for your product in a global value chain
Partner with well-travelled businesspeople that know sales and marketing, especially how to sell and market to foreign countries.
Take a program such as the DeGroote MBA course in multidisciplinary entrepreneurship, which attracts graduate students from across every major industry and discipline.
Sure you have to follow the money when you look for funding. But you'll have to show a potential investor that you mean business by demonstrating that you know your business.
I'd like to know what you think about innovation financing. Have you had experience with venture capitalists or other types of investors? What do you think could make innovators more successful in getting funding? Is it easier to get funding from the public or private sector? What about funding outside of Canada? Are there opportunities?
Be on the lookout for my next post. It's all about how we can create a culture of innovation and climb that innovation ladder.