Reading Week study trip to South America was 'unforgettable'
Tamara Harduwar
, MBA Candidate, Health Services Management | Burlington | February 29, 2016
DeGroote's first MBA International Study Trip was an outstanding success.
Twelve MBA students, accompanied by Khaled Hassanein and Angela Fiorillo, jumped on the unique opportunity to spend their Reading Week in Chile and Argentina, learning about each country's politics, business structures, history, and way of life.
MBA candidate Tamara Harduwar reflects on her experiences below: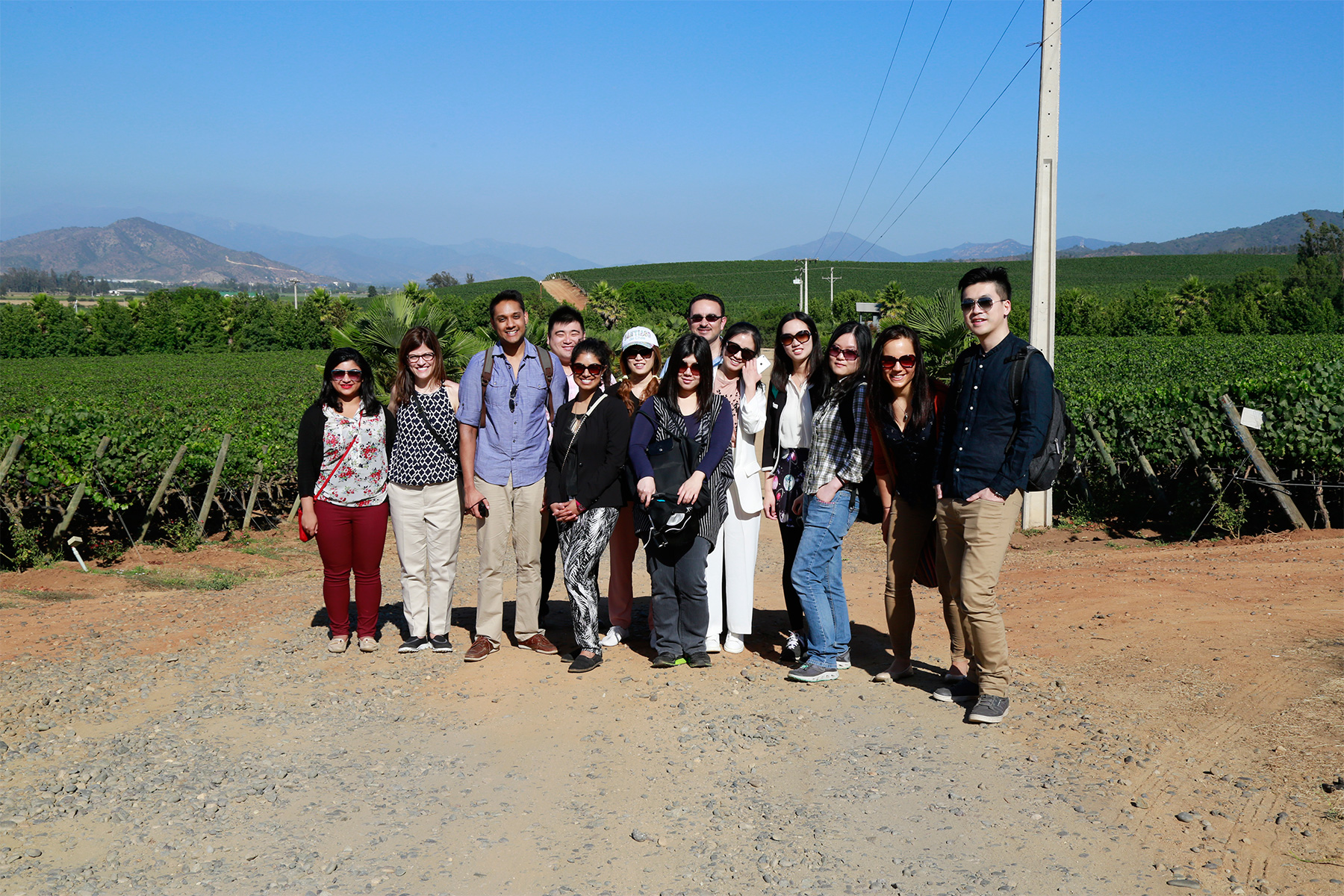 In Chile, the trip began with an Amazing Race style scavenger hunt through Santiago. Teams were tasked to use the metro to navigate their way through the city, take photos at cultural landmarks, sample Chilean delicacies, and interact with the locals.
Further context about our host country was given the next day at the Canadian Embassy, where we learned about the relationship between Canada and Chile and how the country's rich political history has shaped both its economics and culture.
Other company visits in Chile included a trip to Telefonica, a world leader in telecommunications; CCU Brewery, Chile's largest brewer; Teck Chile, a Canadian-based mining company; and Bicicleta Verde, a bicycle tourism company with a unique customer-centric model.
Each visit offered a unique perspective on the organization's challenges and strengths. We had some time to relax and enjoy a sunset view of the Andes over a beautiful dinner at Kingston Vineyards, a family-owned company with a true passion for their grapes.
After picking up as many local handmade crafts, pisco sour, and dulce de leche as we could carry, we took a short flight to Buenos Aires, Argentina. Once again we were welcomed warmly by the locals, and kicked off with a thorough understanding of the country's politics and economy from the Argentine-Canadian Chamber of Commerce.
A trip to a tea company, Inti Zen, provided further insight as to how products are uniquely marketed to Latin Americans – and our visit to an agricultural company, Los Grobo, gave us an appreciation for the way the country's natural resources can affect its businesses.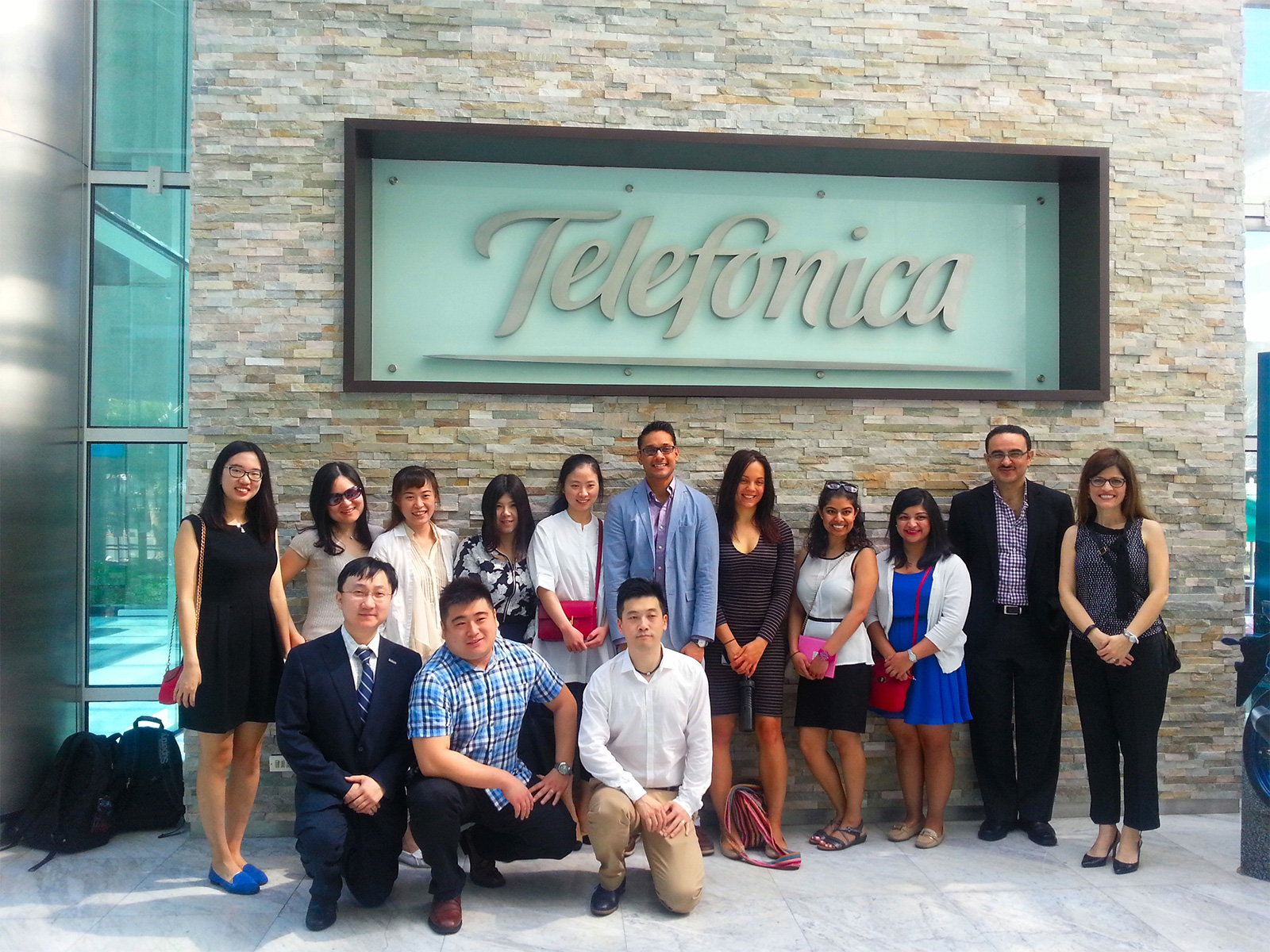 Our final company visit in Argentina, to a non-profit hospital called CEMIC, was an eye-opening experience. A former McMaster fellow helped us to understand that with many other challenges facing the country, healthcare has lost focus in the political landscape and many improvements can be made.
With free time to explore Buenos Aires, attend a soccer match, shop, and visit art museums and theatres, our trip finally came to a close with an authentic Argentine experience – tango lessons and a show.
All students were very grateful for the chance to learn about how international businesses operate in South America, and experience their operations firsthand with tours of their facilities. We returned to Canada with a new perspective on global business challenges, as well as an appreciation for the nuanced differences between Chilean and Argentinian cultures.
This inaugural trip was unforgettable and we highly appreciate Khaled Hassanein and Angela Fiorillo for their dedication in ensuring things went smoothly. We look forward to DeGroote making this an annual event!
Other stories tagged: be curious, bizx, explore new possibilities, international exchange, mba, mba student, student author