Former Competition Bureau boss John Pecman will serve as TMX Industry Professor at DeGroote
September 17, 2018
| Hamilton
Contributed by Andrew Baulcomb, Communications Officer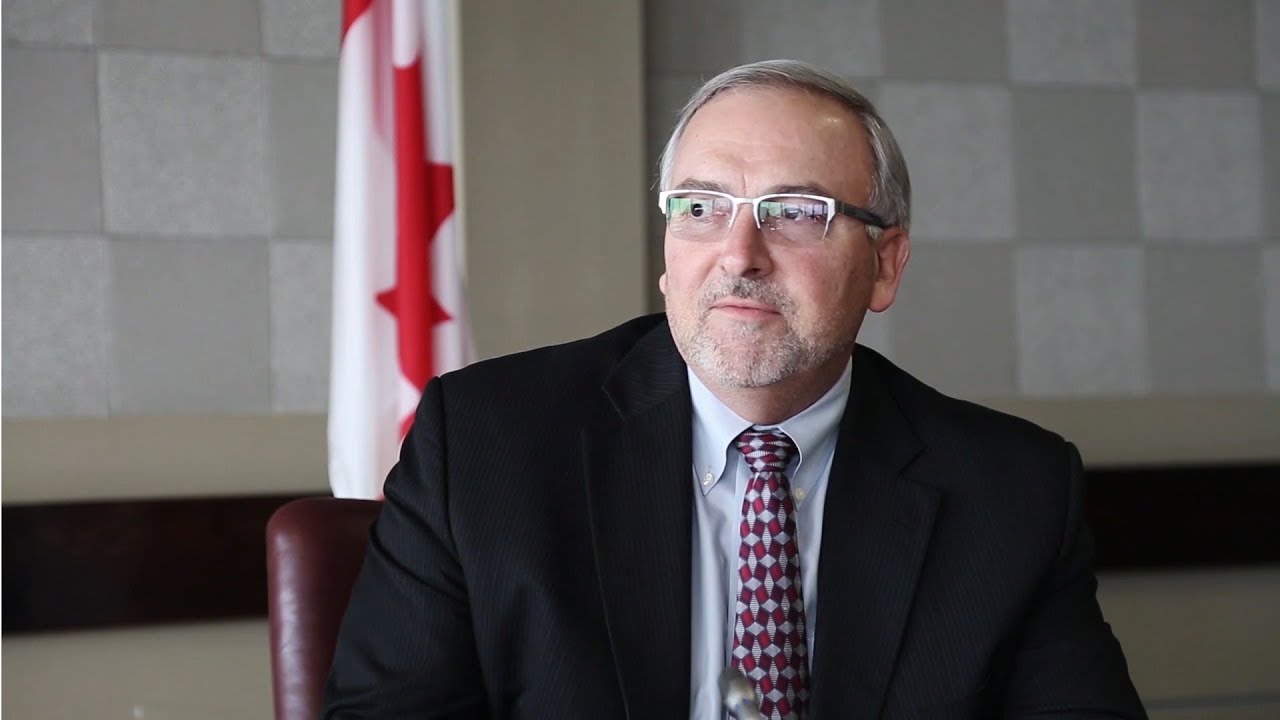 John Pecman, MA '83, is one of Canada's foremost experts in business competition, antitrust law, and economics. He's now joining the DeGroote School of Business as TMX Industry Professor.
Pecman spent the past five years as Commissioner of Competition with Competition Bureau Canada. The Ottawa-based Bureau is an independent law enforcement agency, designed to ensure Canadian businesses and consumers prosper in a competitive and innovative marketplace.
He stepped down in May after more than three decades with the regulator, and will be joining law firm Fasken Martineau DuMoulin LLP as a Senior Business Adviser.
While Pecman will remain in Ottawa, taking on a role at his alma mater was a welcome opportunity, he explains.
"I owe a great debt to McMaster for giving me the foundation to launch my career at the Bureau," says Pecman, who grew up in the Niagara Region and earned a Master's degree in Economics from the Faculty of Social Sciences.
"Mac did great things for me, and this is a wonderful opportunity to give something back," he continues. "What I find most interesting about the DeGroote School of Business is that it seems to be very progressive, in terms of focusing on corporate social responsibility, ethics, and values."
For Len Waverman, Dean, DeGroote School of Business, Pecman brings years of invaluable, international experience to DeGroote.
"It's wonderful to have such an accomplished and knowledgeable expert joining us here at the School," says Waverman. "John has had an illustrious career, and we believe he'll bring a lot of insight to the position. I'm thrilled he's a McMaster graduate, too."
Pecman's new position at DeGroote will focus on issues related to capital markets and industrial organization, both nationally and abroad. He will also bridge the gap between theory and practice in the field, and support outreach and engagement within the professional community.
While at the Bureau, Pecman zeroed-in on a number of major areas of the Canadian economy, including automotive, manufacturing, e-commerce, telecommunications, and retail sectors.
As reported in The Globe and Mail, under Pecman's watch, the Bureau undertook "landmark investigations around anti-competitive behaviour at real estate brokerages, propane companies, newspaper chains, bread makers, and online retailer Amazon."
Before being appointed Commissioner, he held the position of Interim Commissioner, beginning in September 2012.
He previously served as Senior Deputy Commissioner of the Criminal Matters branch, where he directed significant criminal investigations, including retail gasoline cartel investigations in Ontario and Quebec.
Pecman also held executive positions with the Organisation for Economic Co-operation and Development (OECD) and the International Competition Network (ICN), and served as a liaison between OECD and ICN to ensure effective coordination of work.