Why are some franchisors more successful?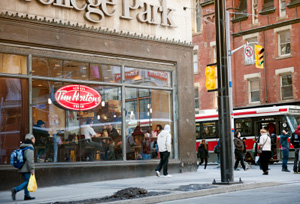 When we think of franchising, large chains like Tim Hortons and McDonald's often come to mind. However, in practice, most franchise chains are fairly small – in 2012, about 75% of the franchisors operating in Canada had fewer than 50 stores. In 2001, researchers in the U.S. found that approximately 45% of franchisors operated systems with less than 50 stores. Researchers in the U.K. and France found that less than 50% of franchisors that survived failure continued to grow at healthy rates. These findings give rise to a research question – why are some franchisors able to attract and retain more franchisees and develop a larger network of stores than other franchisors? The importance of this question is reinforced by two factors: First, for partner-based retail systems like franchising, the size of the franchisee network has a significant impact on the ability of a franchisor to reach a large group of consumers; second, franchising is an important part of many developed economies and is a rapidly growing part of many emerging markets. For example, in Canada, over 78,000 franchise system outlets employ more than a million people and account for 40% of all retail sales and 10% of Canada's GDP.
…franchise systems…employ more than a million people and account for 40% of all retail sales…
The importance of understanding how strategic decisions made by a franchisor influence the size of its franchisee network is reinforced by divergent perspectives on drivers of network size. Findings from a multi-year econometric study by my coauthors and I1 refute the conventional wisdom that a franchisor can develop a large franchisee network simply by lowering entry barriers and fees for prospective franchisees and ongoing fees for existing franchisees. What matters more are franchisor strategies that lower agency costs faced by current and prospective members of the franchise chain. Our findings suggest that a franchisor should take time to develop, refine and test its business format prior to franchising it. This can result in a stronger franchise concept as well as more developed franchisor capabilities for supporting franchisees. Expansion of the franchisee network is also facilitated when franchisor quality is reinforced and signaled through relatively higher royalty rates and advertising fees – these fees communicate and facilitate the provision of key ongoing services and advertising support by a franchisor to franchisees. The use of rigorous criteria and entry hurdles for qualifying franchisees alleviates concerns that new franchisees will abuse their membership in the system. Finally, franchisee network expansion is facilitated when the franchisor limits its reliance on franchisor-owned outlets and embraces structural flexibility in designing exchange relationships with franchisees.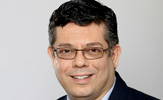 1 Kacker, Manish, Rajiv P. Dant, Jamie Emerson and Anne T. Coughlan (2013),"How Firm Strategies Impact Size of Partner-Based Retail Networks: Evidence from Franchising," Journal of Small Business Management (forthcoming).