All hands on deck with entrepreneur Tom Jacques
Andrew Baulcomb, Advancement Officer | Hamilton | April 6, 2016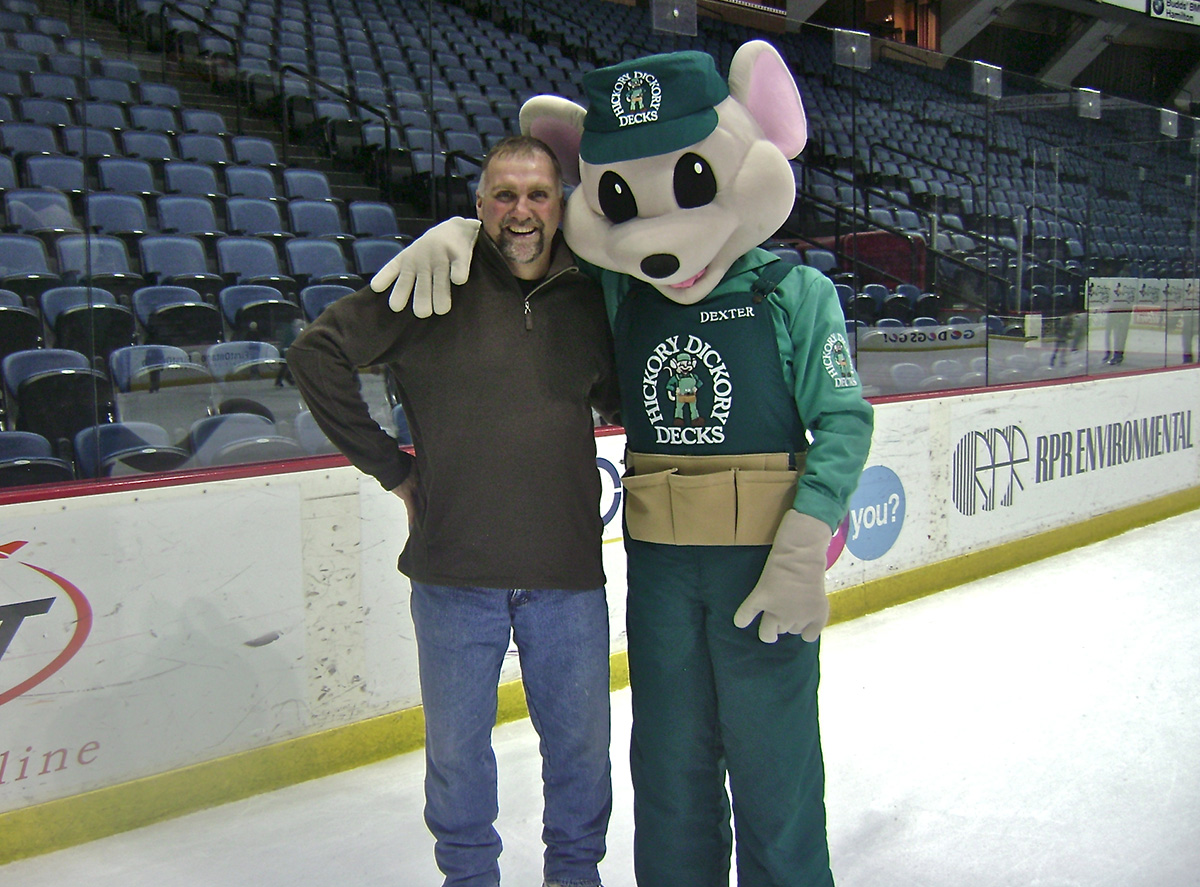 Tom Jacques has always possessed an entrepreneurial spirit.
While studying Commerce at McMaster in 1984, he launched a door-to-door fire extinguisher sales company called Safe Home that quickly developed into one of the largest and most successful of its kind in the region. Running the business with a friend from campus, Gord Stirrett, Jacques soon had 45 students in his employ during the summer months and sold thousands of fire extinguishers to area homeowners. He even outperformed major retailers such as Sears and Eaton's for a brief period.
After graduating from McMaster, he spent seven months working for IBM before striking out on his own once more. In 1987, Jacques founded a small construction firm he playfully dubbed Hickory Dickory Decks. He's served as President and CEO of that company for nearly three decades, and still loves every minute of it. Over the years, his ambitious startup has grown to become the largest custom deck builder in Canada and second-largest in the world. Hickory Dickory Decks currently operates 60 successful franchises from coast to coast.
Jacques lives in the pastoral community of Flamborough, Ontario, with his wife, Sue, and the couple's seven children. When not working, he spends most of his free time reading, golfing or schlepping bags of gear to and from a local hockey rink – as both a minor league coach and a recreational player. Never one to sit back and relax for too long, Jacques and six business partners founded Cleaner World Energy in 2010 – a company that specializes in installing solar energy systems for homeowners.
How many properties will Hickory Dickory Decks service during this year's busy spring and summer period?
These days, we usually do somewhere between 1,000 and 1,500 decks per year. Over the years, we've worked on more than 20,000 properties. We can also build cabanas, arbours, gazebos, trellises and pergolas and add custom lighting to compliment a deck, depending on the size and budget of a project.
What has been the most difficult challenge to overcome during your time as President and CEO?
I think just making sure to spend time with family, and not getting too caught up in the stresses that come with the job. It's easy to let work take over your life when you're running your own business. So far, I've been very successful in balancing my personal and professional lives. Spending more than 50 hours per week on the job is too much, especially when you're also trying to raise a family. You can run yourself ragged pretty quickly once you get into the 70-80 hours per week range. I tell all of our executives the exact same thing. It can easily overwhelm you.
Where does your entrepreneurial spirit come from?
I always knew that I wanted to run my own business. Both my father and my grandfather ran their own companies. I did a few things during high school that were entrepreneurial in nature, and I was involved with a group of students who founded the Entrepreneur Club at McMaster in 1984. At that time, business classes at McMaster were largely focused on accounting. Most students didn't know too much about entrepreneurship, which of course has all changed now. We brought in guest speakers who ran their own businesses, and let students ask questions about the whole process. I always enjoyed that.
Football was also a big part of your student experience – you played linebacker for the Marauders. Do you still follow the team?
I played for the Marauders from 1981-1983, but I never actually touched the field [laughs]. I was a third-string player, and it was very hard work. There were always 50 guys who didn't suit up each week, but we all hung in there. I still had fun on the team, and it taught me a lot about the value of working hard and staying in shape. I still come to at least one Marauders football game every year, but most of the time I'm watching hockey with my kids.
Do you keep in touch with many of your peers from those days?
I still hang out with almost 20 guys from McMaster, and we see each other regularly. They're scattered all over the world now. We have a four-day get-together coming up in May, and everybody will fly in for that. We drink beer, watch hockey and play cards and golf. I'm proud to say I've still got some very dear friends from university.
Convocation is just around the corner. What advice do you have for young alumni who want to carve their own path as entrepreneurs?
I'm all for it. If you have a concept that can be financed without too much risk, you don't necessarily have to wait 10 or 20 years to get started. You can do it immediately. On the other hand, some people may want to work for someone else for a few years and then start their own company. That's fine too. Either path is good, depending on the risk level and the opportunities in front of you.
Other stories tagged: alumni, alumni profile, entrepreneur, marauders