In photos: Students descend upon downtown core to discuss the future of undergraduate business education
January 10, 2019
| Hamilton
Contributed by Andrew Baulcomb, Communications Officer
Len Waverman and Sue McCracken wanted to spark a conversation about undergraduate business education.
On Wednesday evening, the DeGroote academic leaders invited students and young alumni to Hamilton's Spice Factory to do just that. The goal was to have guests offer candid input on the future of the School's undergraduate academic offerings. And they certainly delivered.
Waverman and McCracken solicited feedback from attendees at stations placed throughout the Spice Factory – a Victorian-era building recently converted into a multipurpose event space in downtown Hamilton.
"The aim of this evening's event is to have you circulate, learn, network, and offer feedback as you travel around the room," McCracken, Associate Dean (Academic), told those in attendance. "The latter is most important. You all have the ability to help shape the future of DeGroote's BCom program. In turn, you're playing a role in shaping Canada's future workforce."
"Things are changing at an incredible pace," said Waverman, Dean, DeGroote School of Business. "At every turn, we are surrounded by the physical evidence of a dramatic transformation in business.
"Today's top companies are not guaranteed success tomorrow," Waverman continued. "It's abundantly clear that as business is transformed, business education must transform with it."
McCracken and several working groups will be using student input collected at the event to inform future planning. The School is also hoping to share outcomes on a forthcoming website to further reinforce student wants and needs.
Below, step into the Spice Factory and explore the future of teaching and learning at DeGroote. Photos courtesy of Mike Lalich: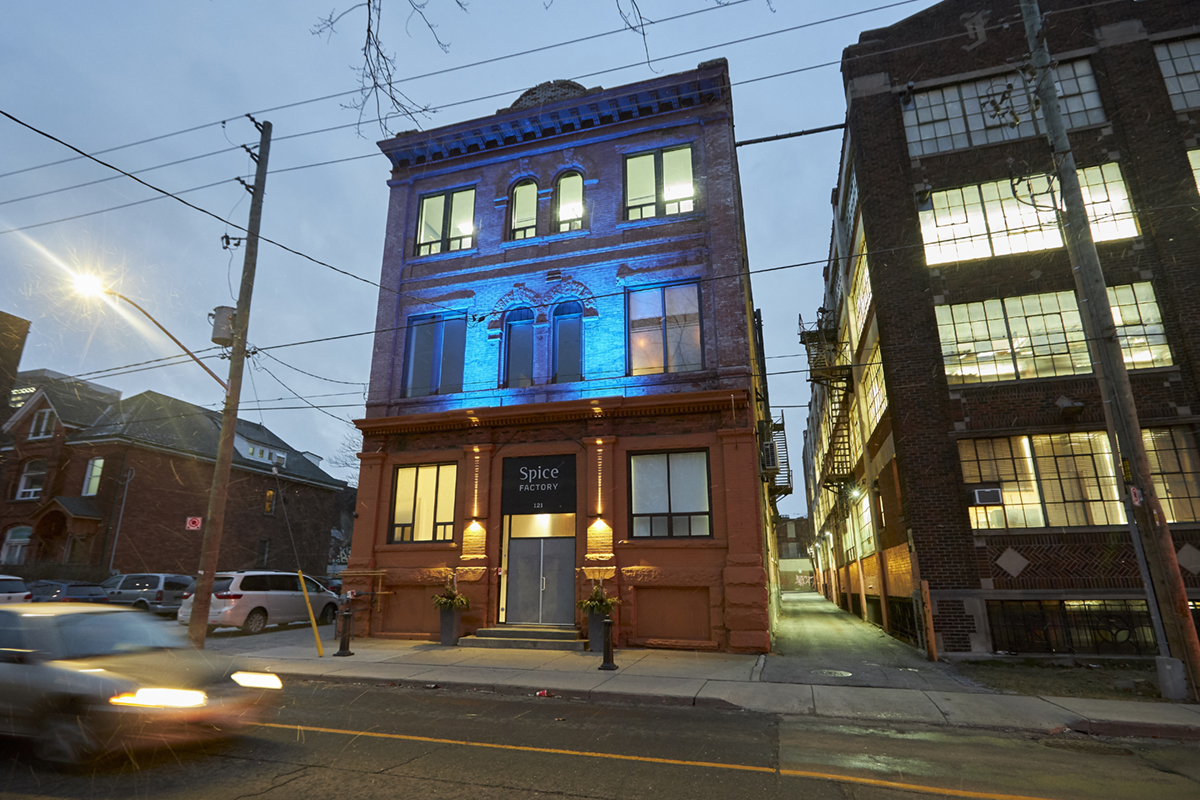 Takeover at the Spice Factory. DeGroote hosted dozens of students and alumni at the historic downtown Hamilton venue Wednesday evening.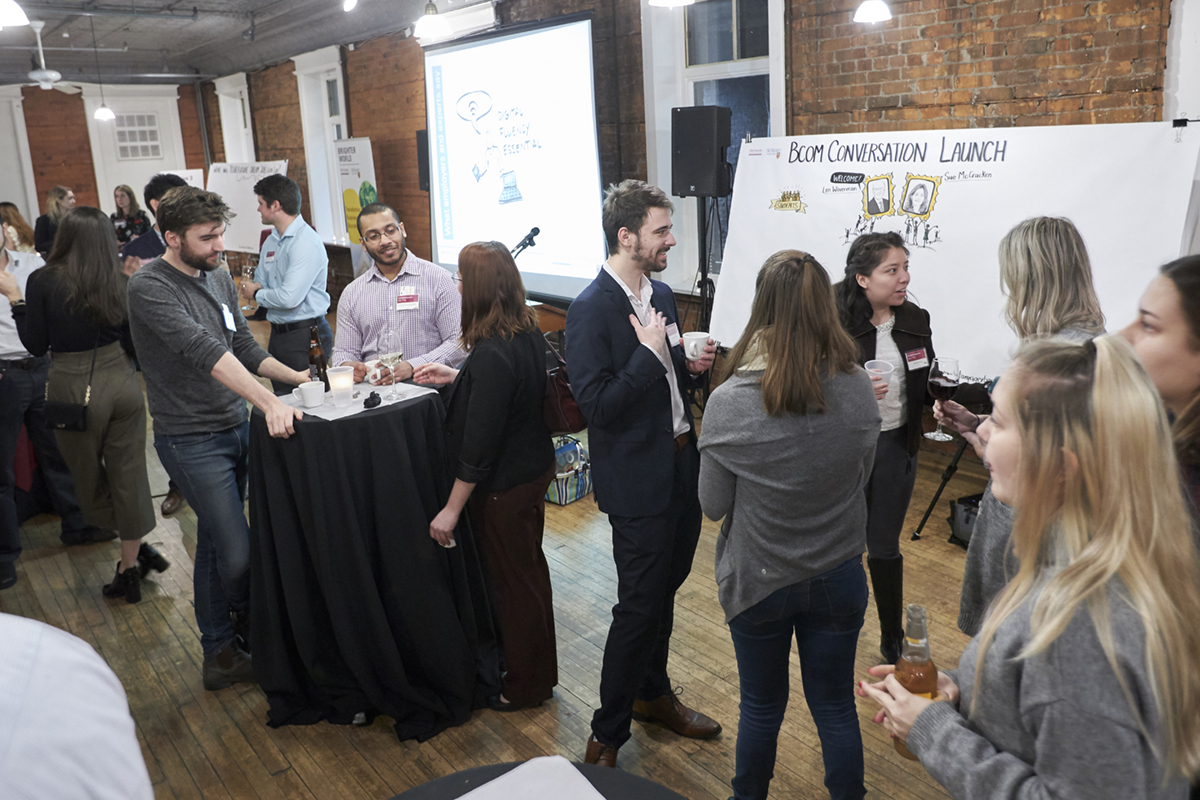 Upon arrival, guests enjoyed food and drink while feedback from experts and employers was displayed on a continuing loop (centre), providing fodder for discussion at four conversation stations.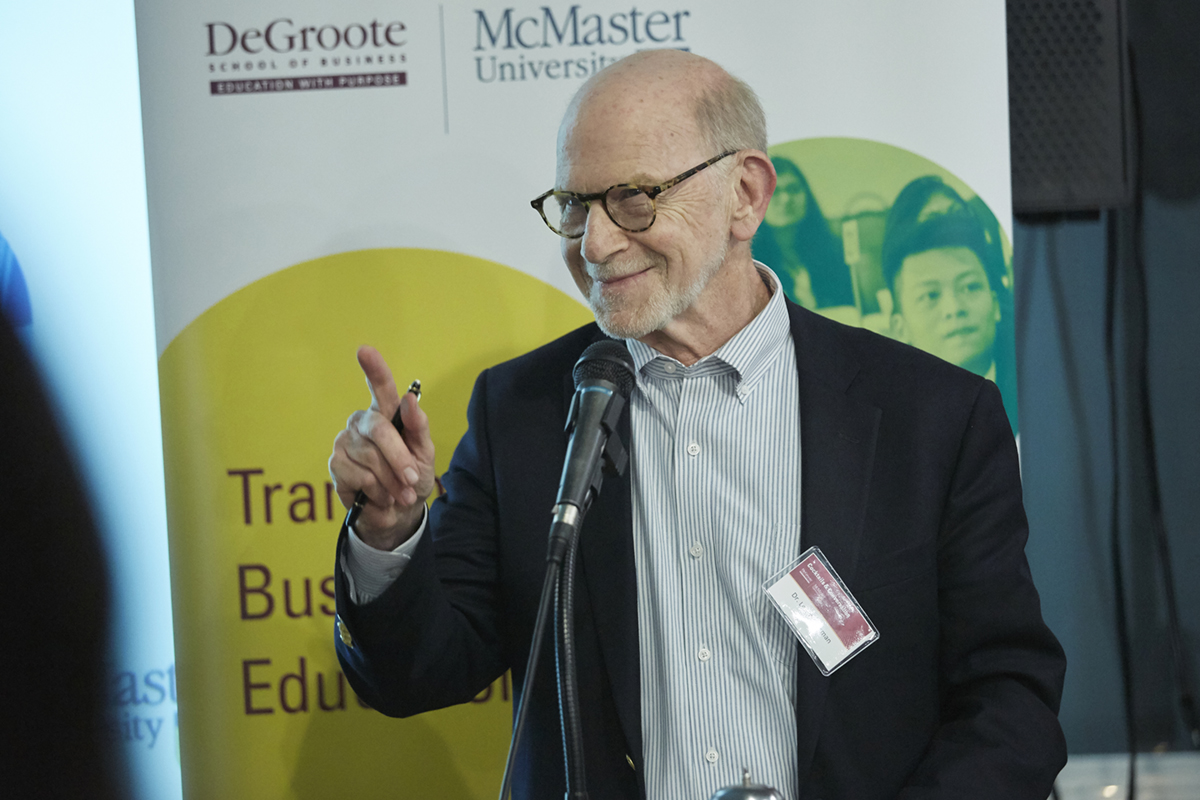 Len Waverman, Dean, DeGroote School of Business.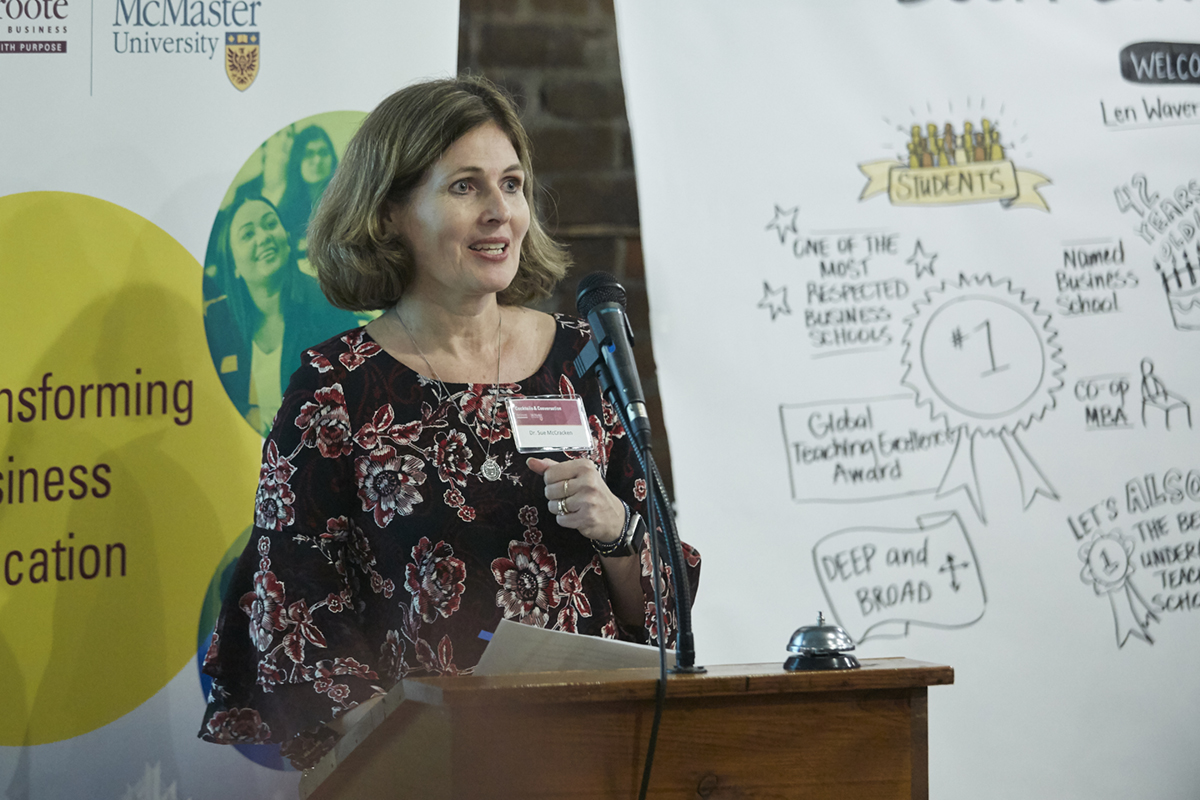 Sue McCracken, Associate Dean (Academic), DeGroote School of Business.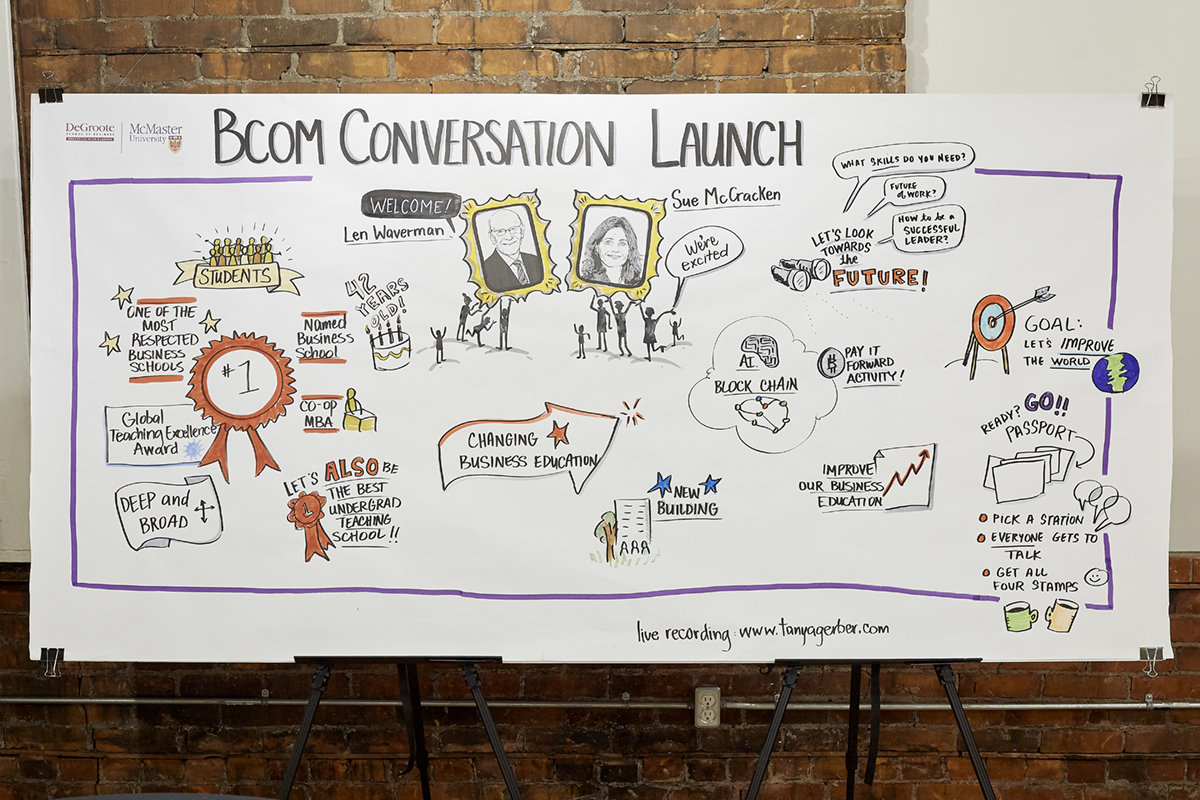 The event kicked-off with remarks from Waverman and McCracken, captured in real time by graphic recorders – specially-trained artists who translate discussion into compelling pictures.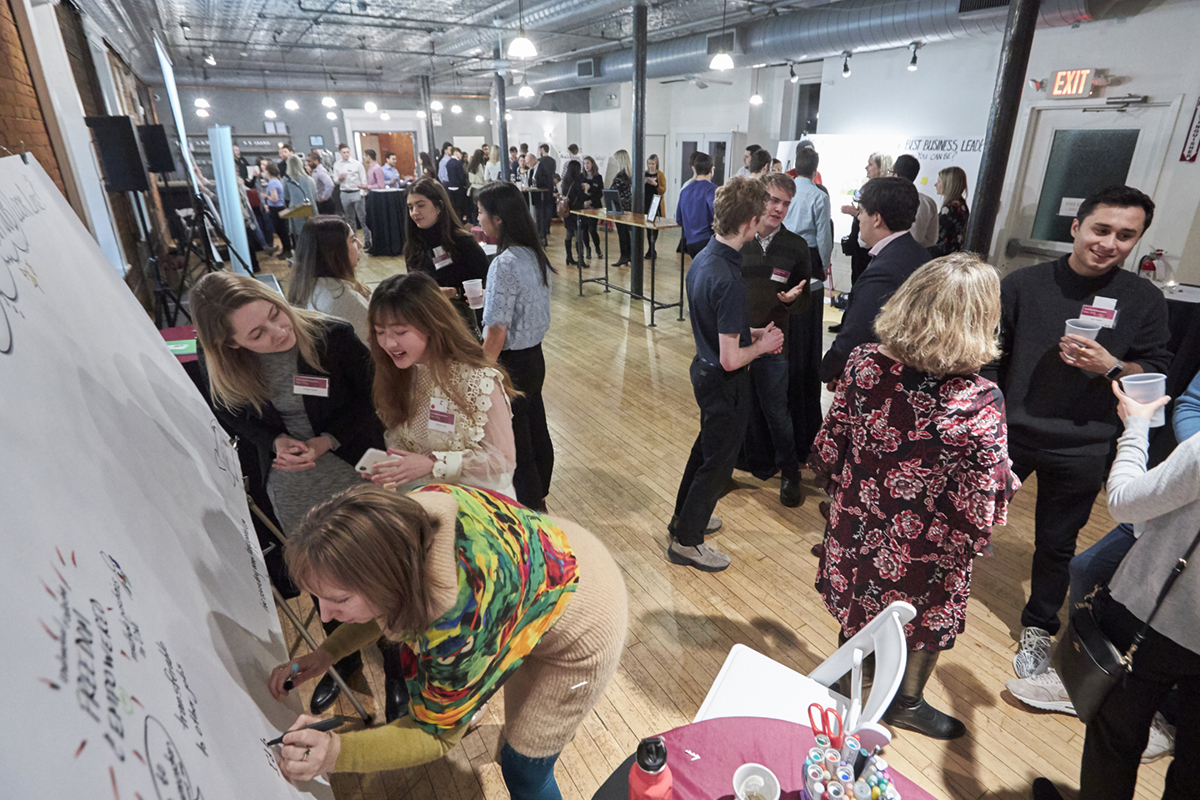 Attendees were busy networking, sharing ideas, and offering feedback on the future of undergraduate business education at DeGroote.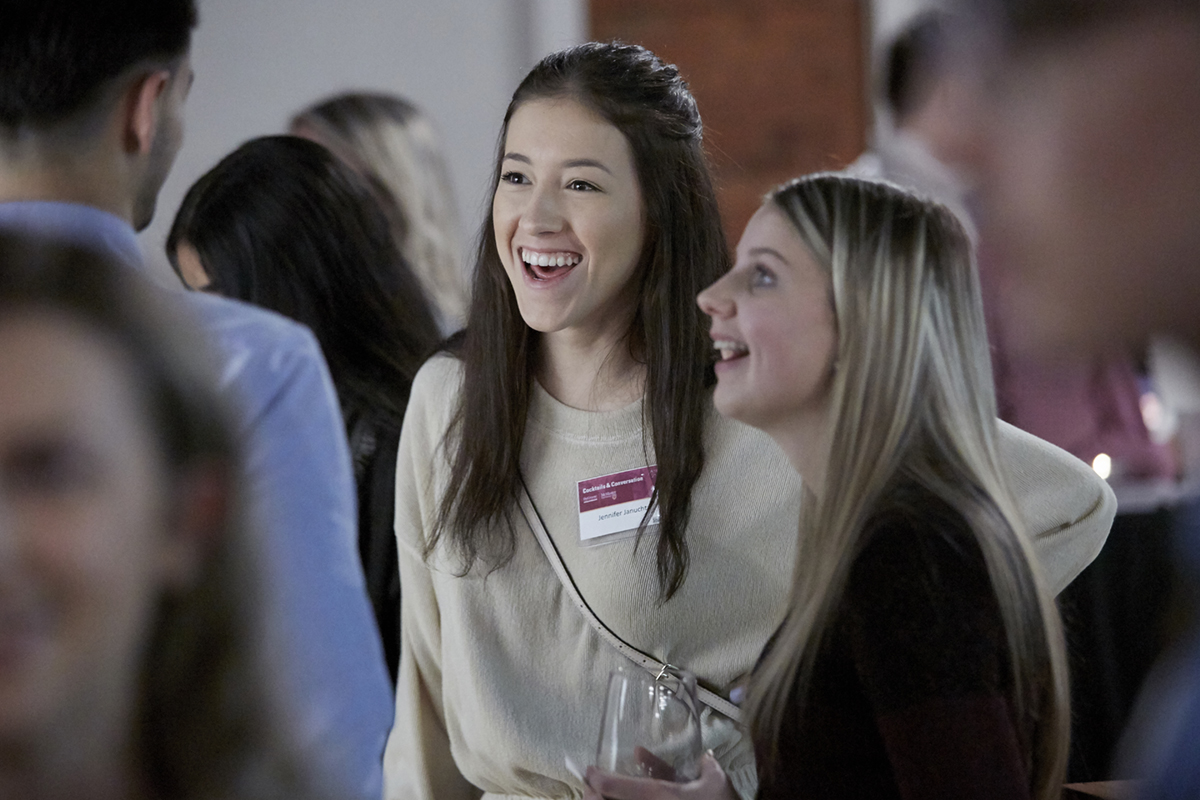 All smiles. The evening was full of laughter and stimulating conversation as guests circulated around the room.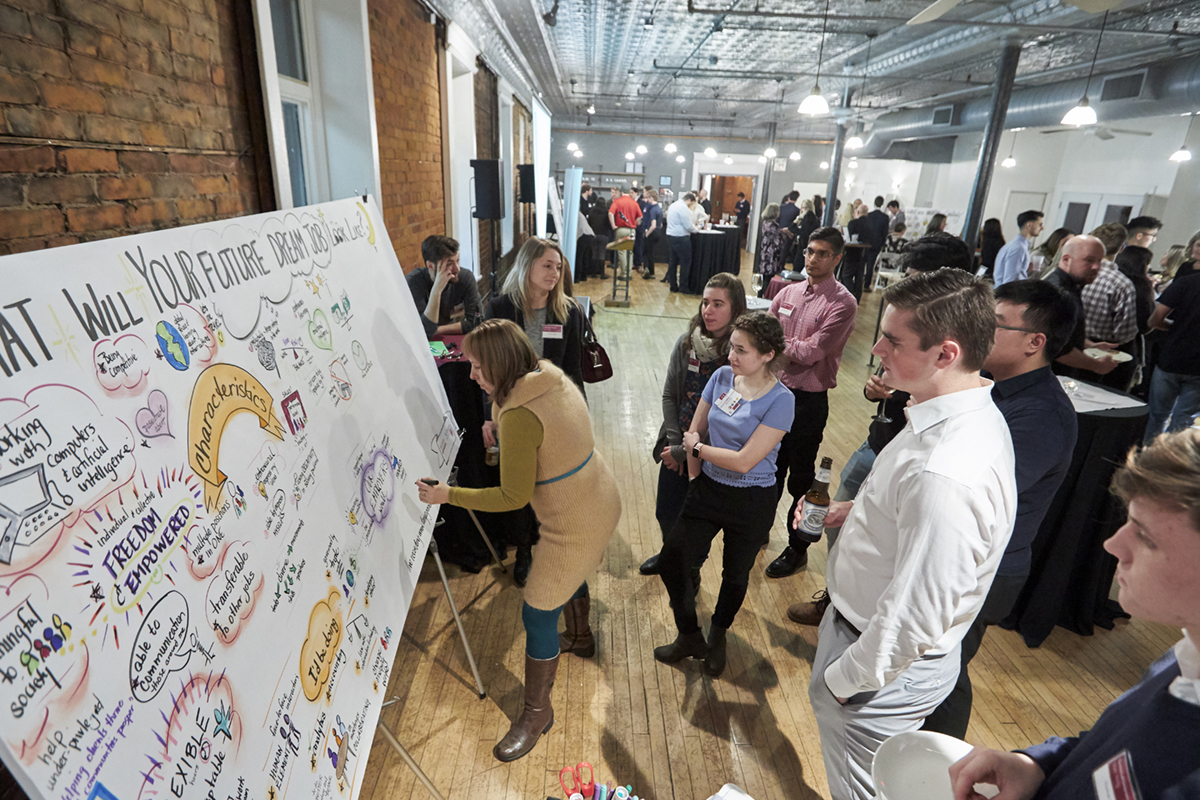 "What will your future dream job look like?" That was one of the broad questions posed to attendees.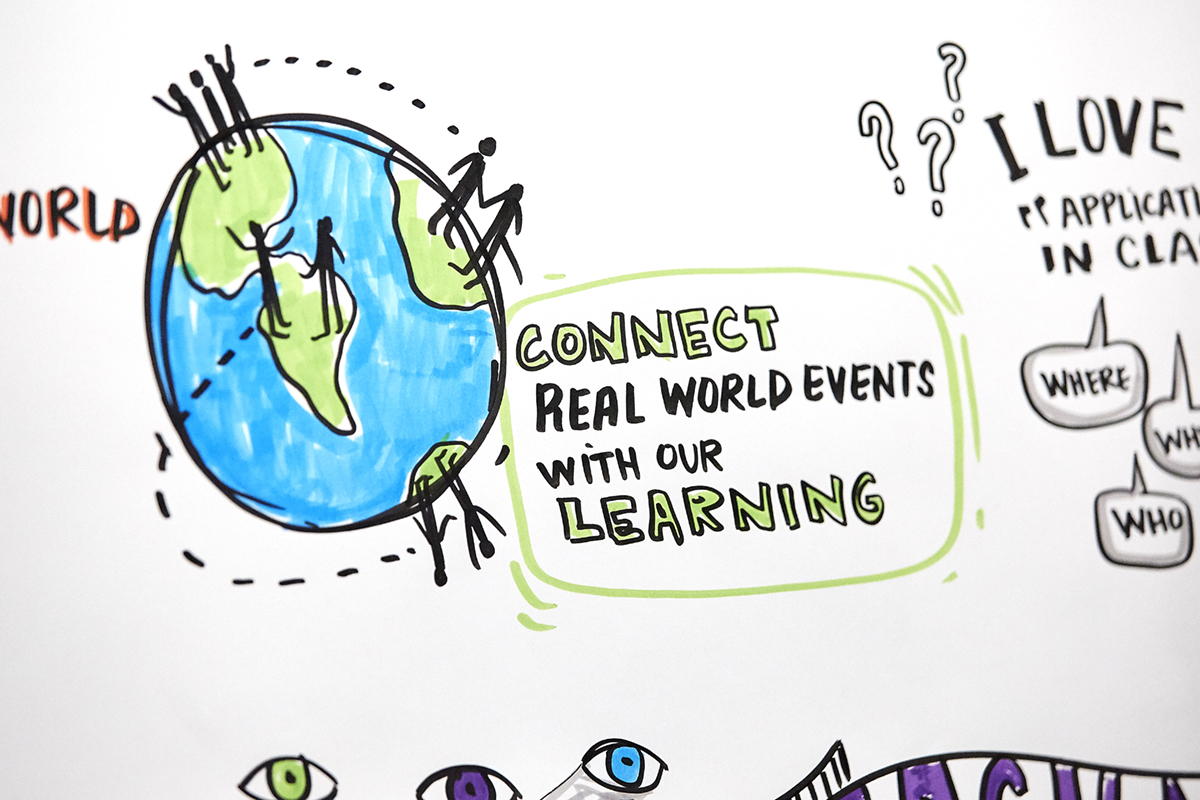 "Connect real world events with our learning" was the focus of one student's feedback. Expanding DeGroote's global reach and reputation is a key part of the School's mission.