Information overload: Nick Bontis looks at links between technology, productivity, and work
October 26, 2017
| Hamilton
Contributed by Izabela Szydlo, DeGroote Research Writer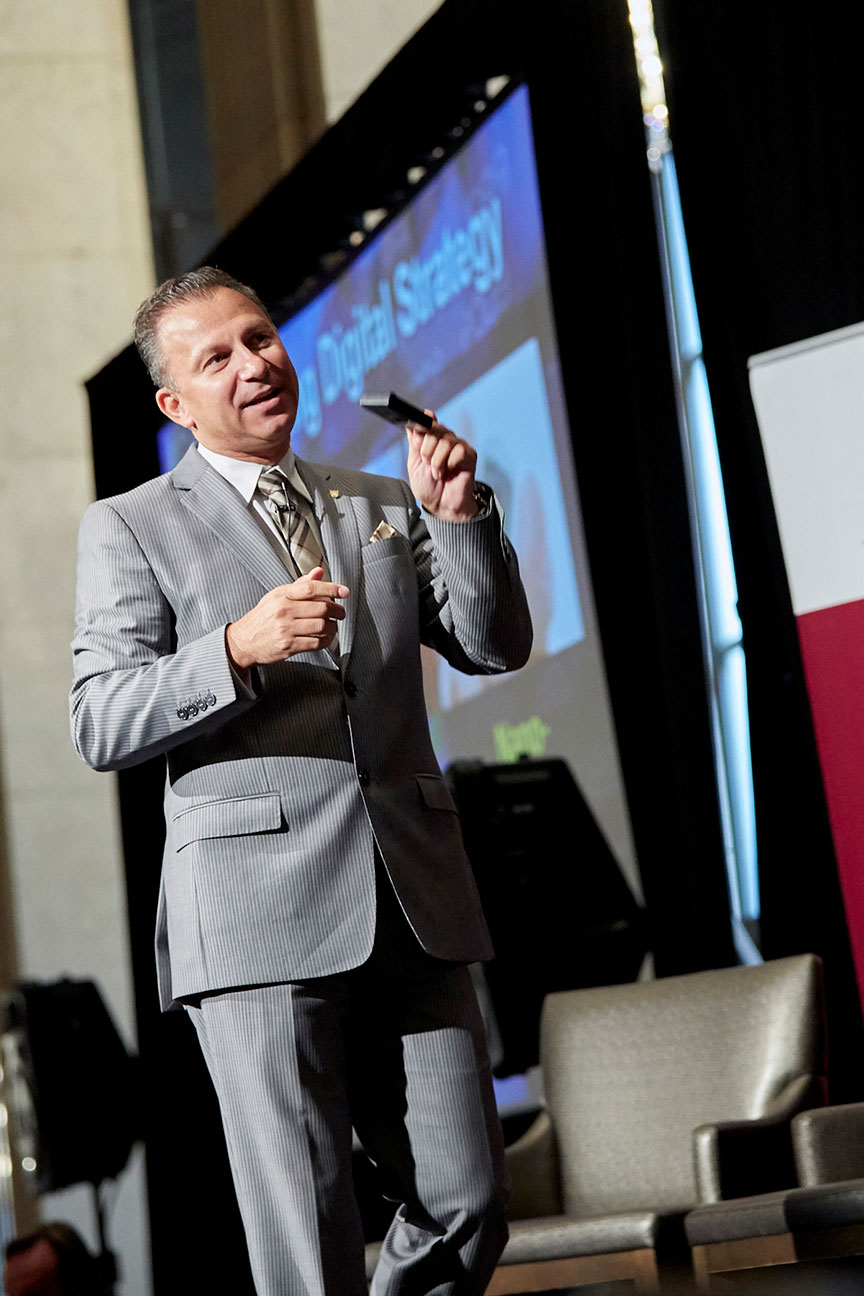 At McMaster University, students, researchers, faculty, and staff collaborate across disciplines to explore and expand their potential in a globally renowned, innovative education and research community, committed to advancing societal health and wellbeing. For the next several months, the DeGroote School of Business will be highlighting researchers that are contributing to this push for a brighter world.
What's the last thing you see before going to sleep and the first thing you touch when you wake up? It's a question DeGroote Associate Professor Nick Bontis often asks – especially when he relays his findings on knowledge worker productivity to various organizations. The answer, unsurprisingly, is your smartphone.
"The amount of work we get done has become a challenge, because information bombardment and the smartphone play significant roles," says Bontis, a 3M National Teaching Fellow and Area Chair of Strategic Management at DeGroote. "Some of us risk our lives checking it while driving. That goes to show how critically important access to information is. At the same time, your smartphone causes grief and stress. It makes us unproductive because we're at work uploading Facebook photos."
In his research, Bontis has discovered that productivity has a significant variance. Just as many people, he says, are openly collaborative and productive as those who get bogged down with information overload — partaking in a pattern of procrastination and mindless activity. Think social media.
While we have a seemingly endless amount of intellectual capital at our fingertips, the way we disperse that information to our colleagues makes up another of Bontis' current areas of study – knowledge management. In this area, Bontis says he was surprised to discover how prevalent knowledge hiding behaviour is.
"We're hoarders of information, and we make interesting selections about what we're willing to share with colleagues," he says. "For example, when we write emails, how do we choose our words? What do we leave out? The reason for knowledge hiding is the old adage, 'knowledge is power.' In a world of scarce resources, where departments battle for limited funding, we believe hiding something will garner a better look from our boss."
We're hoarders of information, and we make interesting selections about what we're willing to share with colleagues."
There are various ways to reduce knowledge hiding and increase productivity, says Bontis. At the individual level, we must look at how employees interact and make it seamless. At the group level, it is essential to examine how collaboration can be accelerated. Finally, at the organizational level, we must invest in workplace tools that codify an organization's intellectual capital.
"Senior management has an important role to play, because when individuals see their superiors partaking in knowledge hiding behaviours, they think it's OK to do it as well," he warns. "Also, we have to examine the systems that are in place. One of the most prevalent mechanisms is hard drives. There should not be a single hard drive permitted in any modern organization. It just promotes hoarding. If you are creating any new document, it should be saved on a shared drive or uploaded to the Cloud. Most people don't understand the political connection between technology and information sharing."
Beyond these areas of research, Bontis is currently fascinated with crypto-currency such as Bitcoin and how the underlying blockchain revolution will transform academia and business. His research has garnered more than 25,000 citations from 100 refereed journal publications, and his academic findings have been discussed by media outlets during more than 800 interviews.
---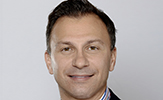 Nick Bontis is recognized internationally as a leading strategy and management guru. With humour and passion, he empowers individuals, teams and organizations to build their brainpower for high performance and sustainable competitive advantage. Tom Stewart, former editor of Harvard Business Review and Fortune Magazine, states that "he is not only a pioneer in the field of intellectual capital, but one of the world's real experts as well." His dynamic delivery and concrete advice leaves audiences enlightened, inspired and ready for action.