Insights and Trends in Small Business: Our Challenge
| Hamilton, Ontario
Contributed by Paven Bratch, B.Com.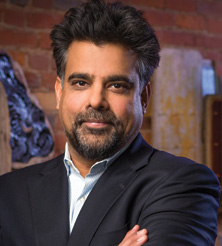 I was fortunate enough to be hired as an intern by Procter & Gamble in 1985 while still in my third year of my B.Com. at McMaster. The company provided me with world-class training, brilliant mentors, incredible real world experiences and even a company car… and they paid me for this! A full time job awaited me upon graduation with a management flight path at P&G where I continued to grow and develop and contribute for five years before heading off as serial entrepreneur in the marketing and marketing technology field. I remain forever grateful.
Fast forward (gulp) 28 years and the view from the classroom window is more than a little bleak. The CBC reports that in Ontario, unemployment for youth aged 15-24 is approaching 17%. Great companies investing in graduates are fewer and far between. Minimum wage or low wage jobs, unpaid internships and reduced investments in training and development are regrettably the new standard, driven often by the demand to compete globally. We can hope that this trend reverses itself somehow soon but we cannot count on that for now.
We need to challenge and support our public and post secondary schools…to foster, train and support a generation of innovators…
What then? We must redouble our efforts to support programs that foster entrepreneurs starting from youth. We need to challenge and support our public and post secondary schools, community organizations (Junior Achievement, Innovation Factory etc.) and governments to foster, train and support a generation of innovators and implementers who can make their own future. (I would guess that half of the challenge is to somehow teach courage and optimistic problem solving but it can be done if we start early enough.)
For those of us in the corporate world, building a business case around the value of supporting future Canadian 'intrapeneurs' can hopefully be made.
Hamilton, the home of our School and my hometown where I have returned to live has no Junior Achievement program and more can be done. (Join me if interested in exploring this.) Opportunities also exist to partner with great organizations like CityKidz, a community organization that is today intercepting thousands of inner city kids across our country in a bid to break the cycle of poverty by fostering self esteem. We need to bring the Junior Achievement type organizations together with the CityKidz types in order to provide entrepreneurial content and training to build on the base of self-esteem. Colleges and universities must continue to build on entrepreneurship and innovation programs with the support of corporate partners who hopefully have the vision to see the need and a have sense of duty to build today and tomorrow's leaders.
Finally, I was part of a panel of three that recently spoke at a DeGroote MBA class on entrepreneurship. One of my fellow panelists, himself an entrepreneur, made a comment that was startling but on reflection true. He looked out at the many young faces in the class and he stated that they would all be entrepreneurs one day because of the growing unemployment rate amongst the 50 year old plus set.
Canada is a country built in large part by pioneers and newcomers and for a young country we have delivered much through innovation and entrepreneurship. We must continue to build on this legacy as we face a new reality.

Paven Bratch, B.Com '86, is the owner of Radius Restaurant in Hamilton, Ontario.