Leading by example: The Directors College hosts a night of celebration for new graduates, alumni, and award winners
July 5, 2018
| Niagara-on-the-Lake
Contributed by DSB Marketing and Community Engagement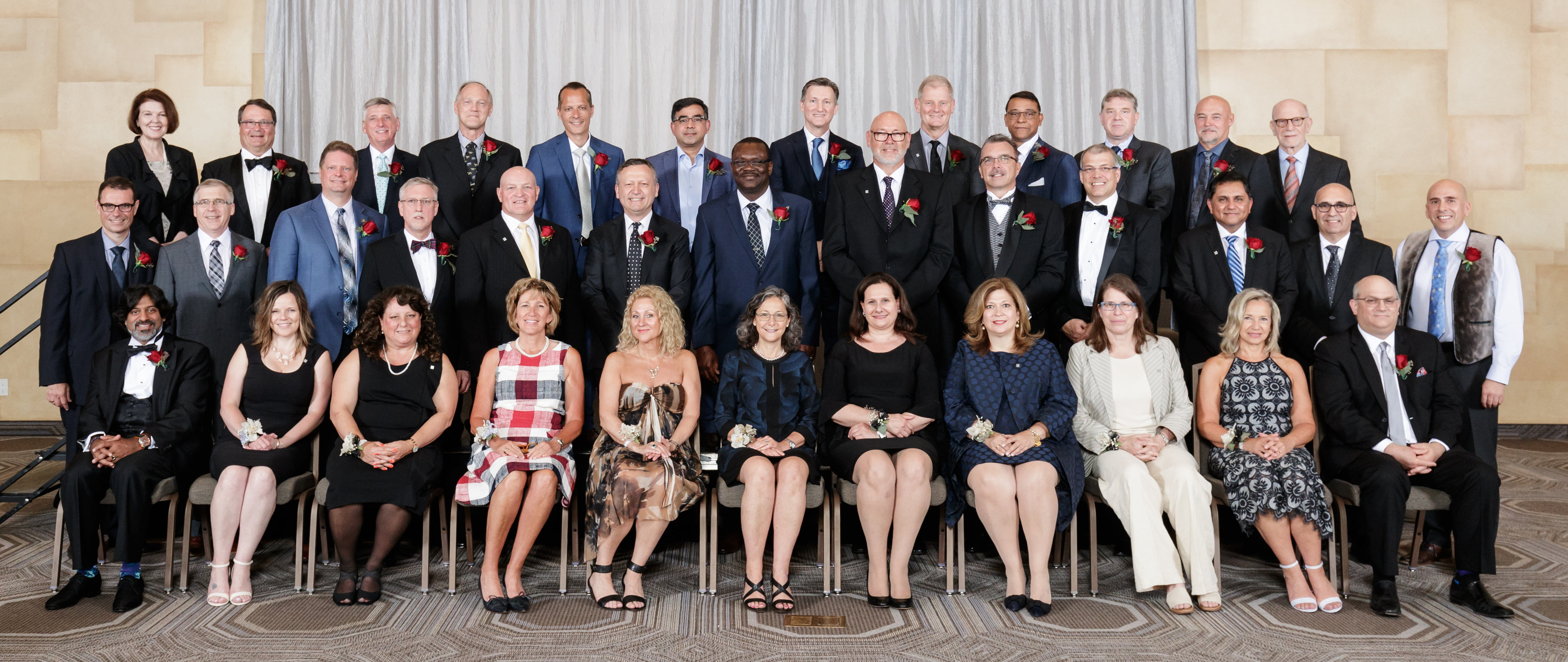 Set against the backdrop of the White Oaks Resort and Spa in Niagara-on-the-Lake, the Directors College recently hosted the 14th-annual graduation and alumni event for its Chartered Director Program.
Graduates received their university-accredited CDir designations from the Directors College – a collaborative agreement between the Conference Board of Canada and the DeGroote School of Business.
During the ceremony, Rose Marie Gage, BCom '86, received the Outstanding Achievement in Governance Award, while Philip Twyford was presented with the Gil Bennett Gold Standard Award. The awards recognize those who are raising the bar for professional standards in corporate governance.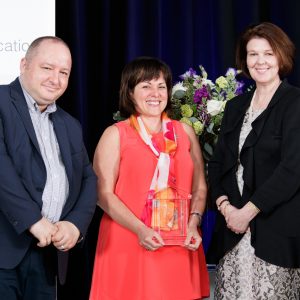 "Expectations placed on today's board members have become ever more challenging. Philip and Rose have both fully embraced this challenge," said Paul Forgues, Director of External Relations, the Directors College. "These individuals have raised the art and impact of directorship by bringing wisdom, strategic thinking, curiosity, and integrity to the board table."
Gage, a McMaster Business alumna, was presented with the Outstanding Achievement in Governance Award for her work in furthering good governance in Canada. She is currently serving as CEO of Ag Energy Co-operative in Guelph.
The award is presented to a graduate who has displayed the core values and strategies taught in the Directors College, and whose achievements are forward-thinking, values-driven, and change-enabling. Gage received several nominations from peers for her knowledgeable and collaborative approach to strategy, risk, and governance.
She has more than 20 years of experience in marketing, sales strategy, and execution. The bulk of her experience comes from working with corporations to enhance their bottom line. Among other senior roles, she previously served as CMO and VP Business Development at Schneider Electric Canada, as well as CMO/VP Marketing at GE Commercial Distribution Finance Canada.
Gage acknowledged the Directors College for providing, "by far the best director education experience, one that offers a unique bridge between hard skills and people skills to make a difference."
The Gil Bennett Gold Standard Award is presented to a graduate who received a top grade on the Chartered Director exam, and who also demonstrated the technical and personal characteristics needed to be an effective board director.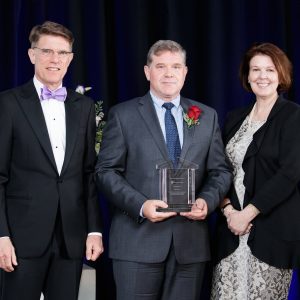 Twyford, Assistant Deputy Minister, BC Public Service, was an active contributor throughout all five modules of the Chartered Director Program. He was known for asking insightful questions and engaging fellow participants and faculty.
He referred to the Chartered Director Program as, "an engaging and thought-provoking program where I learned as much from fellow participants as faculty … The board simulation was the most provocative education opportunity I have experienced, and it had a positive effect on my approach to governance."
The evening's celebration also featured a keynote lecture from DeGroote Dean Leonard Waverman, with a focus on board preparedness in the digital age.
---
The Directors College is the original university-accredited corporate director education program in Canada. Founded in 2003, it is a collaborative agreement between the Conference Board of Canada and the DeGroote School of Business at McMaster University. Interested in enrolling? Click here for more information.