Managing a crisis: Student-driven 'HealthIM' software receives $500K from Ontario government
Leah Rosenthal, Advancement Officer | Hamilton, ON | May 31, 2017
Mental health crisis incidents are among the most complicated and stressful situations that Ontario's police officers respond to.
However, a new software tool called HealthIM, developed in part by McMaster eHealth student Daniel Pearson Hirdes, is improving support for officers during these challenging calls. HealthIM allows officers to conduct an on-scene risk assessment to connect people in crisis to the appropriate healthcare and community services.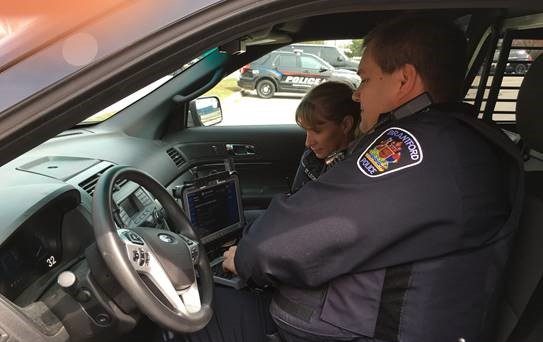 Hirdes, along with co-founder Daniel MacKenzie, created HealthIM to help bridge the gap between police, healthcare providers, and people in crisis.
Now, HealthIM will benefit from a grant of $498,000, drawn from the Health Technologies Fund by Ontario's Ministry of Health and Long-Term Care.
The software was designed to "facilitate assessment, risk appraisal, and case management of individuals with serious mental disorders," Hirdes, the company's CEO, explains. It provides police with access to existing community services, primary care givers and community support workers to prevent unnecessary hospitalization and deliver the right care for each individual.
How does it work? Police officers conduct their on-scene assessment and input their observations into the software. It sends encrypted messages to a participating healthcare service, where it decrypts and re-formats the content into a PDF. The health care providers can treat effectively based on the assessment received.
HealthIM started out in Velocity Garage, a startup incubator program run by the University of Waterloo, and has since moved into Communitech, a tech hub that helps companies start, scale, and succeed. The project was initiated in conjunction with St. Leonard's Community Services, Brantford Police Service, HealthIM, Nipissing University, and Brantford General Hospital.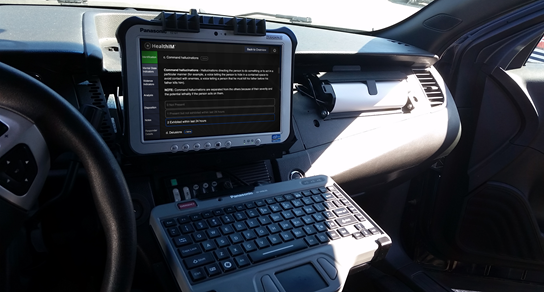 Ontario locales that have implemented HealthIM technology include Brantford, London, and the Regional Municipality of Niagara. Approximately 1,200 officers use HealthIM and have taken nearly 10,000 different incidence reports using the software technology. The team is working with eight communities, and will be expanding outside of Ontario later this month.
Over the next two years, Hirdes and the team will take the existing system and build it out to empower police to be proactive in their approach to at-risk people. His goal is to provide a standardized health strategy that can be implemented across Canada in how police services respond to mental health related calls, from every municipality coast to coast. "HealthIM is finding solutions to improve the quality of response to the at-risk population," he explains.
While managing the company, Hirdes is working concurrently on his Master of eHealth. A joint partnership with McMaster's Faculties of Health Sciences, Engineering, and Business, the eHealth graduate program offers industry-related academic research and development in the broad interdisciplinary area of health informatics.
"My motivation is two-fold," says Hirdes. "It is extremely important for me as the CEO of HealthIM to learn the newest technologies in the health care system and to have the opportunity to implement advanced analytics because of the Health Technologies Fund."
Hirdes' decision to become an eHealth student was purposeful. He wanted to continually build and support his company while expanding his breadth of knowledge in the area of health technology. "I am currently bringing skills I have learned at McMaster University into HealthIM and it is shaping the way we do business," he adds.
Other stories tagged: eHealth, health, mental health, student success