New tech, old models: Digital Leadership Summit will focus on healthcare, finance, and entertainment
| Toronto
Contributed by Andrew Baulcomb, Communications Officer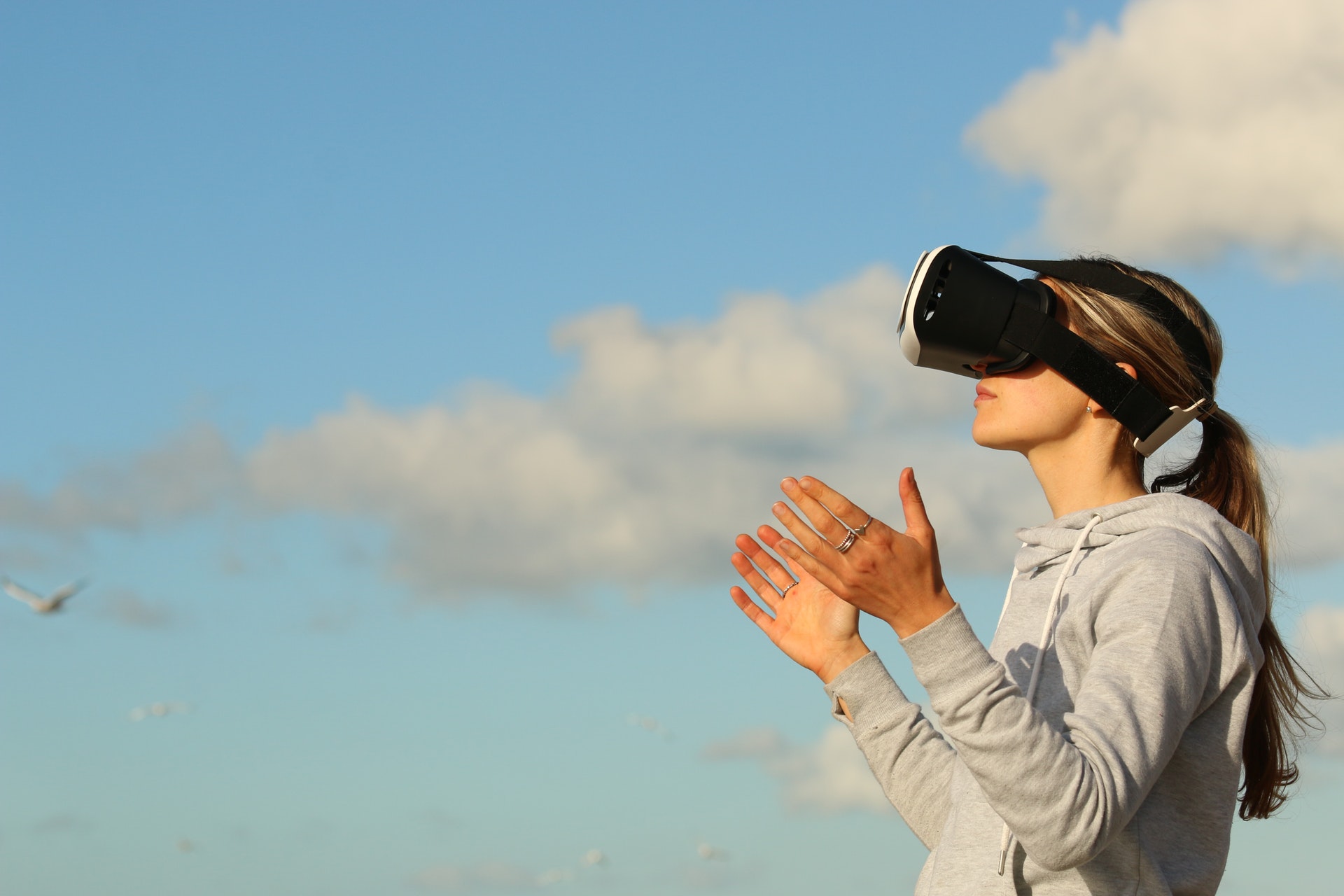 Current business models are becoming obsolete. Established industries are being forced to change.
What's the leading cause of this paradigm shift? Emerging technologies such as artificial intelligence, blockchain, predictive analytics, virtual reality, and augmented reality.
Presented by the DeGroote School of Business, the fourth-annual Digital Leadership Summit will unite more than 150 professionals in Toronto to discuss how business leaders are responding to this unprecedented surge of digital transformation.
This year, the aim of the Summit is to take a more strategic view of the impact of digital innovation on business, with a focus on healthcare, finance, and entertainment.
"These days, no business is immune from the opportunities and risks presented by new technologies," says Michael Hartmann, Executive Director of DeGroote's Executive MBA in Digital Transformation (EMBA)."The challenge is, how do established businesses incorporate the opportunities and mitigate the risks?"
The Sept. 20 Summit will feature provocative discussions with some of DeGroote's top experts, along with thought leaders from Bennett Jones, CIBC, Columbia University, Deloitte, Éthikos, the Hospital for Sick Children (SickKids), NBA Canada, OpenMatters, Stanford University, Teneo Strategy, Maple Leaf Sports & Entertainment (MLSE), and William Osler Health System.
Mike Steep, Professor and Executive Director, Digital Cities Consortium, Stanford University, will open the event with a look at how digital technologies are impacting cities. Specifically, Steep will explore how these technologies are engaging with citizens, planning their growth, investing in their infrastructure, and building for the future.
Last fall, the DeGroote School of Business and McMaster's Faculty of Engineering became the only other academic partners to enter Stanford's Digital Cities Program.
Following Steep's morning address will be three half-hour panel discussions: Convergence of Disruptive Transformation and Sports Entertainment; Convergence of Disruptive Transformation and Health; and Convergence of Disruptive Transformation and Financial Services.
Megan Munro is Manager, Digital Strategy, at MLSE. She'll be participating in the Sports Entertainment panel, and says emerging digital technologies have vastly impacted the fan experience. For example, mobile ticketing, in-seat food and beverage ordering, and the distribution of content on social media have all changed the way we think about and consume sports.
"One of MLSE's pillars is to create the ultimate fan experience," Munro begins. "We have our goals set on being best-in-class, but we have more work to do to get there. To be leaders in this space, we need to be prepared to meet the expectations of current and future fans."
As for participating in the Summit, Munro says the company knows the value of liaising with experts across a wide variety of industries.
"As we continue to build out and push on our existing talent pool, it's key to stay synced with the latest research and innovative strategic thinking," she explains. "I'm hoping to hear fresh perspectives, share learnings and ideas, and take away actionable tactics that will assist in this season's success."
Following the panel discussions, Barry Libert, President, OpenMatters, will lead an on-stage discussion with Amazon's Alexa. The technology, billed as an an "intelligent assistant" that feels natural to converse with, uses voice commands to do things such as adjust room temperature and lighting, play music, and order supplies.
The focus of the conversation between Libert and Alexa will be how machine learning and artificial intelligence can accelerate business transformation at an exponential speed.
McMaster Professor Eva Klein, Department of Psychiatry and Behavioural Neurosciences, will then lead the Summit's concluding afternoon session. Panelists will explore the ethical and longer-term social implications of the digital disruptions discussed during the morning sessions.
Throughout the day, select students from DeGroote's EMBA program will also be participating in the Summit.
The EMBA is a unique 14-month program built around four residential modules in Ontario and Silicon Valley, California. It is comprised of students from around the world, most of whom have more than a decade of experience in their respective industries.
"Being selected to participate in this year's Digital Leadership Summit is an incredible honour," says Dr. Jane Nassif, a current EMBA candidate with extensive experience as a healthcare business transformation leader.
Nassif, one of several healthcare professionals in the EMBA program, has spent the past decade in management positions at Hamilton Health Sciences, Niagara Region Public Health, and the Ontario Ministry of Health and Long-Term Care.
"As far as my participation in the Summit, I hope to showcase the potential of disruptive ideation – in other words, the results that can unfold when professionals from different backgrounds think about how digital technology will transform healthcare."
---
The 2018 Digital Leadership Summit is taking place Thursday, Sep. 20 from 8 a.m. to 2 p.m. at Toronto's One King West Hotel & Residence. Tickets are now available for purchase.