Pitching in for Charity
Sara Alhattab, student experience intern | Burlington, ON | November 11, 2015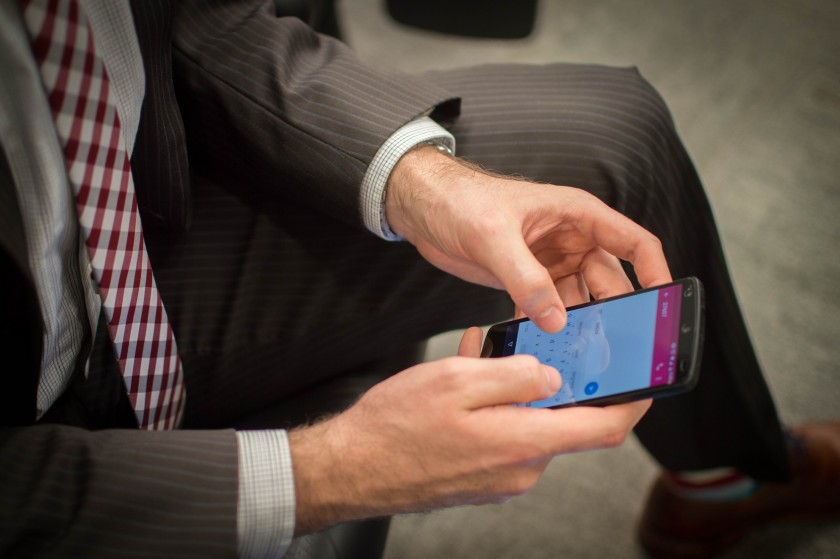 The Marinucci Family auditorium whirred with anticipation on November 4 as MBA students at the DeGroote School of Business participated in a case-competition.
Their challenge was to answer one key question, "what would your charity do with $5,000?"
For the second year in a row, first-year MBA students were paired with DeGroote Leaders and charity organizations to compete in the Pitch in for Charity Challenge. Their task was to spend a month devising a marketing plan for a charity of their choice and answer the posed question.
The biggest challenge of the competition was to win over the audience by presenting an 8-minute pitch to four judges, along with student and faculty viewers who participated as a collective fifth judge through text-voting.
Education with purpose
The competition is part of the DeGroote Days initiative in the MBA program. It aims to give students the opportunity to apply their business skills and classroom knowledge, as well as develop professional skills.
"Corporate social responsibility is extremely important in society," says Nick Vendittie, first-year MBA student who participated in the case-competition. "It's also important for that to be part of our education."
His teammate, Michelle Sun, says she sees it as a learning opportunity on optimizing resources to achieve the biggest impact. Noel Punnett, another teammate, agrees. He says that the biggest challenge in the project was "not using money as an expense, but using it to create more value for the organization."
The Pitch in for Charity Challenge was not only a learning opportunity for first-year MBA students, but also a chance for upper-year students to develop mentorship and managerial skills.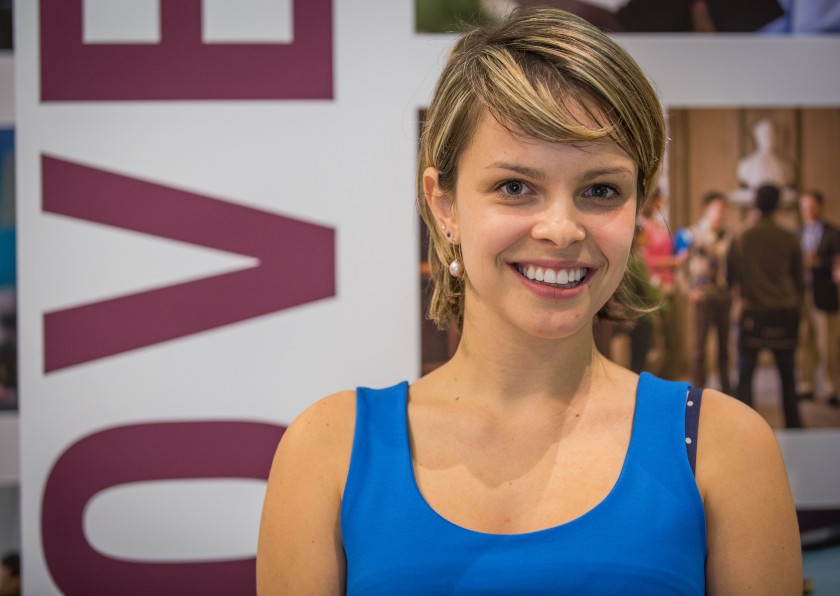 Anna Kulikov, a DeGroote Leader, shrieked out of excitement when her group won first place. "I wasn't involved in the presentation per se, but I was their official cheerleader," she says. "I have butterflies, I'm so proud!"
DeGroote Leaders are senior students in their final year of school who mentor, coach, and guide groups of incoming first-year MBA students. Their role in this challenge, says Anna Kulikov, is to provide guidance and coaching by passing on their knowledge and skills.
"I loved helping them go through the steps that I've already gone through and helping them realise that they each have their own talents and skills," she says. "I hope that I've given them a little confidence to shine."
Giving back to the community
The group that won the first place prize secured a $5,000 cheque for the Hamilton Food Share charity organization. All the first, second, and third place winners received cash prizes that were generously donated by DeGroote donors and the DeGroote MBA Association, Consulting hours were donated by Focus Business Consulting for the Student Choice Award. 

Nadia Eghbali, one of Hamilton Food Share team members, says her group decided on this charity because they believed the $5,000 cash prize would make a lasting difference in the organization.
"We know that large, global organizations get more exposure and donations but some of the local ones may not have the same advantages," she says. "So we figured that is where we would be able to make the biggest impact."
"We're learning a lot of things in class, finances and info systems, but we haven't had the opportunity to touch lives in a way that really impacts people," says Eghbali. "It's awesome that we can apply what we know as a team to something real and in our own community."
The judges were also giving back to the community in their own way.
"I'm an alumni," says Mohamed Bhamani, Senior Manager for Strategy and Operations at KPMG, as his reason for participating as a judge. "I was looking for ways to give back to the school."
He says that the challenge is important on two fronts: it gives students a chance to test their skills, and a chance to apply those skills for a philanthropic cause.
The first-place winners say they're excited and motivated to work with the Hamilton Food Share charity. They say that moving forward they will be in close touch with the organization and aim to meet with them to help in the implementation of the project.
"We really connected with this charity," says Eghbali on behalf of the team.
The Winners
First Place: $5,000
Hamilton Food Share
Learning Group 2
Second Place: $2,500
Woodview Mental Health & Autism Services
Learning Group 4
Third Place: $1,000
DevXChange – Helping Empower Alternative Rural Development (HEARD)
Learning Group 13
Students' Choice Award: 20 hours of consulting expertise from FBC
DevXchange – Helping Empower Alternative Rural Development (HEARD)
Learning Group 13
Other stories tagged: alumni, case competition, competition, explore new possibilities, generosity, mba, pitching for charity