Pokémon GO and augmented reality: Milena Head examines the global phenomenon
Andrew Baulcomb, Advancement Officer | Hamilton | July 15, 2016

When you step outside to catch 'em all, be sure to watch where you're going.
Pokémon GO is the latest iteration of the popular gaming franchise launched by Nintendo during the mid-1990s. Users can download the app for free onto Android and iOS devices, and begin a quest to collect and battle Pokémon characters at various points in their immediate surroundings.
The latter is what makes it so unique. The game utilizes a smartphone's GPS technology to make characters appear on screen at local parks, beaches, restaurants, schools, or just about anywhere humans can traverse. The technology is called augmented reality. Even the White House reportedly has an eagle-like character on site known as "Merica."
If growth continues at the current rate, Pokémon GO could soon surpass Twitter when it comes to active daily users. Milena Head, Professor, Information Systems, and an expert in human-computer interaction, discusses this new worldwide trend below:
In less than a week, Pokémon GO has become a truly global phenomenon. What does the game offer that has been missing from other mobile apps?
Pokémon GO brings computer-generated and real worlds together in a fun, inexpensive and easily accessible way. It forces players to go outside. That makes it more visible than gamers playing Call of Duty in their living rooms. This visibility has certainly played a role in its meteoric rise in popularity.
Why are we so fascinated by the concept of augmented reality, or the fusion of our world with a computer-generated one?
We have been fascinated by science fiction-inspired augmented reality and virtual reality for decades. And the technology has been around for some time – think Google Glass or Microsoft HoloLens – but it has never been so accessible. The Pokémon GO app is free, and you don't need to buy expensive devices or equipment. It works on the phones we already have. So our sci-fi fascination has now become an accessible reality.
Does Pokémon GO represent the dawn of a new era in human-computer interaction, at least when it comes to gaming?
It certainly does. Augmented and virtual realities are the ultimate immersive experiences, at least so far. Now that we've had a taste – without having to buy expensive, specialized or silly-looking gear – we'll be demanding more and more of these immersive experiences.
Is there any evidence to suggest a certain demographic is more interested in this kind of technology?
We may tend to think that video gaming is largely a younger generation phenomenon. The reality is that the average age of video game players is above 30 years old, and these adults are expected to play video games for the rest of their lives. For Pokémon GO, we're seeing similar demographics where, according to StartApp – which tracks 600 million user for downloads and social usage – more than 40 per cent of adults who downloaded the app are over the age of 25. Roughly one third of them are women.
Is there a darker side to augmented reality? What are some of the pitfalls of becoming too immersed in the experience?
As with most technologies, there is always the potential for excessive use. Being highly engaged in an experience is fun and desirable, however recent studies have shown that high engagement with technology could be a stepping-stone for addiction. With highly immersive experiences of augmented reality, it may be more difficult for us to realize when we start to cross that line toward problematic use.
What about privacy concerns? Gamers downloading Pokémon GO have been asked to provide developer Niantic with full access to their Google accounts.
Gaining full access to gamers' Google accounts is a huge privacy and security risk. To their credit, Niantic did indicate earlier this week that "Pokémon GO account creation process on iOS erroneously requests full access permission for the user's Google account." They state that they only collected or accessed user ID and email address information, and have taken steps to reduce permissions to this basic profile data. That said, we should always be mindful of giving away our location-based data.
Is this a passing trend, or is Pokémon GO becoming the next big thing in a more permanent way? 
Historically, games that generate huge hype tend to become passing fads. Remember Draw Something's hype in 2012? Only time will tell. But the concept of fun and simple games that bring people together through the integration of real and computer worlds is likely to keep us entertained for some time.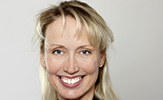 Milena Head is a Professor of Information Systems, the Wayne C. Fox Chair in Business Innovation and Academic Director of the EMBA program at the DeGroote School of Business. She specializes in electronic business (eBusiness) and Human Computer Interaction (HCI), having published more than 100 papers in academic journals, books and conferences. Her research interests include trust, privacy and adoption of electronic commerce and new technologies; interface design; and cross-cultural, gender and age issues related to technology use. 
Other stories tagged: augmented reality, information technology, innovation, online gaming, phone app, pokemon