Looking back on a transformational year at DeGroote
Leonard Waverman
, Dean, DeGroote School of Business | Hamilton | December 19, 2016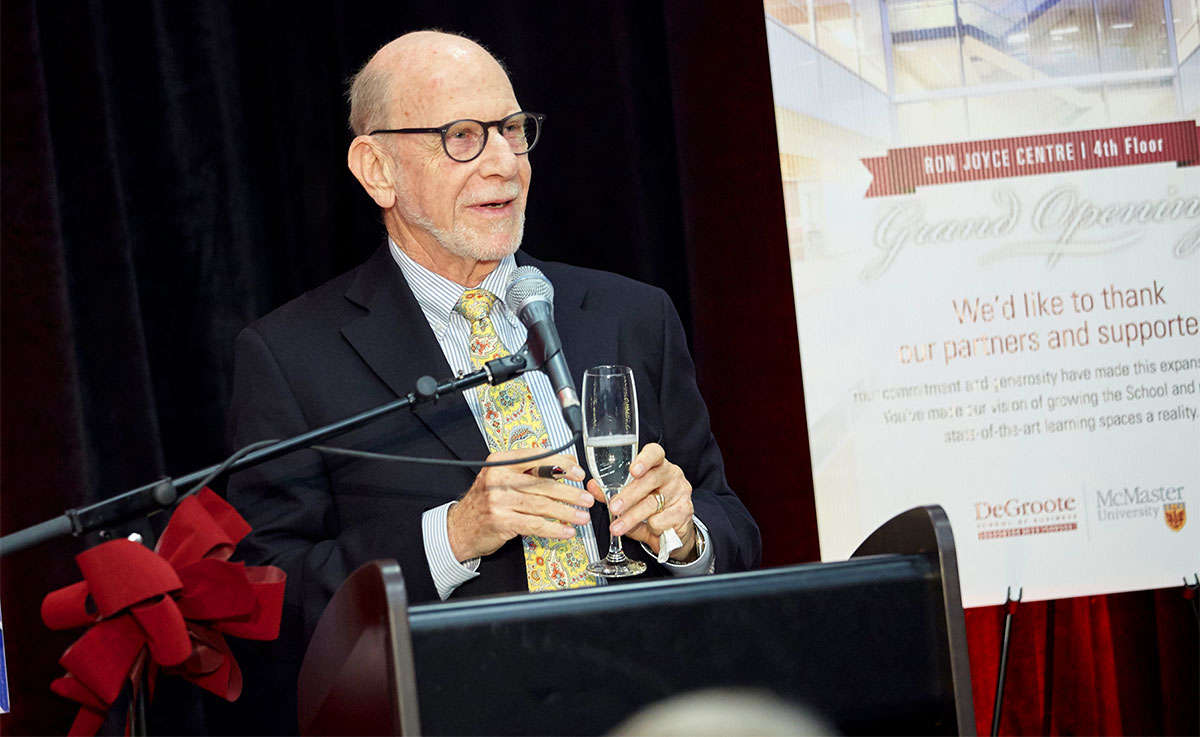 How the time flies. Another exhilarating year at the DeGroote School of Business is about to begin, and our mission of transforming business and society is well on track. But first, a look back at some of our recent successes:
We opened 2016 with the launch of our new DeGroote Women's Professional Network (DWPN). Already one of our most popular public offerings, DWPN events have quickly become a cornerstone in the Hamilton, Halton, and GTA business communities. Tickets are currently on sale for DWPN and Knowledge @ DeGroote events for 2017, and I encourage all members of our community to partake on some of our enriching events in the new year. Upcoming events in Burlington and Toronto will focus on mental health, innovation, creativity, and taking risk. View our full event calendar for more details.
The past 12 months also saw many successes on our academic front. In July, we welcomed five new faculty members to the School – Goran Calic, Alina Nastasoiu, Erin Reid, Manaf Zargoush, and Maryam Ghasemaghaei. DeGroote successfully launched two new academic initiatives based at the Ron Joyce Centre (RJC), including the world's first Executive MBA in Digital Transformation (EMBA), and the Health Leadership Academy (HLA).  The EMBA welcomed its inaugural class in September and attracted students from across Canada and beyond, including Finland, India, and Hong Kong. The HLA is an innovative interdisciplinary venture created in partnership with the Michael G. DeGroote School of Medicine. The Bachelor of Commerce, Integrated Business and Humanities (IBH) program was also formally approved this year, and will welcome its first class in 2017.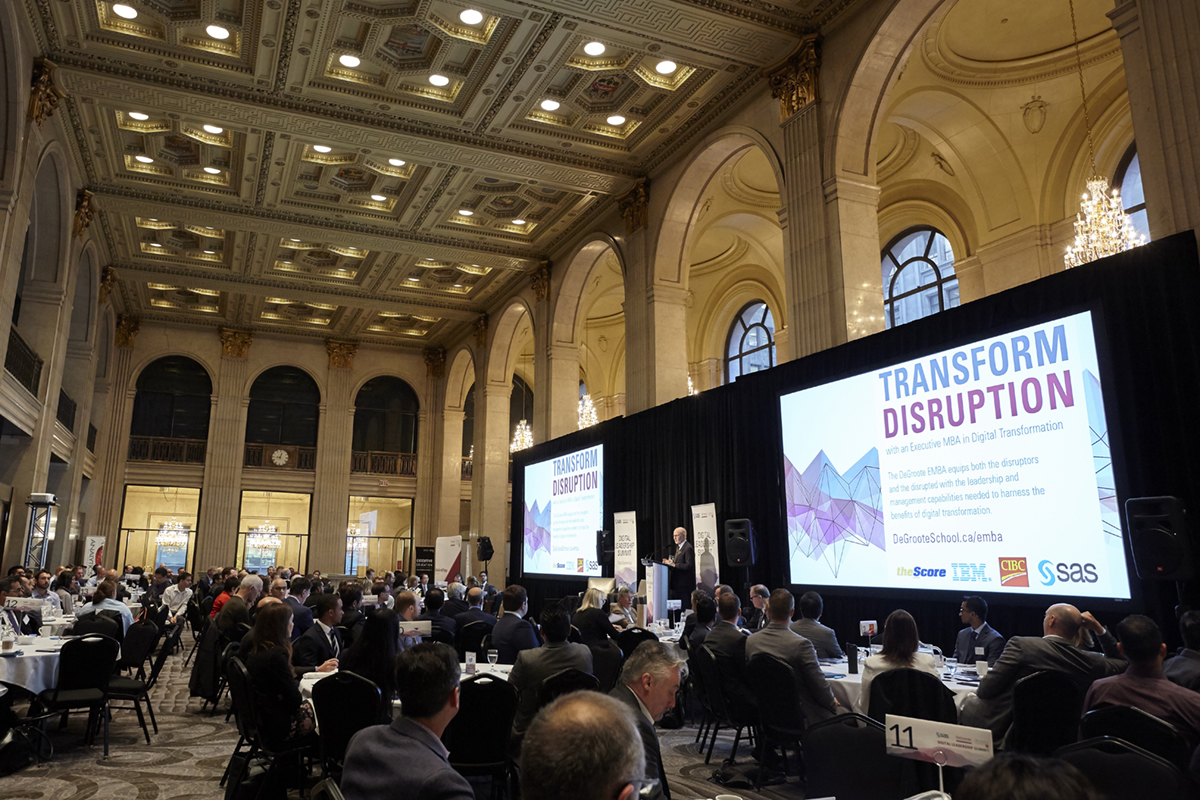 As always, DeGroote alumni and friends remained connected to the School in number of meaningful ways. In May, our annual DeGroote Evening of Accolades paid tribute to Michael Latimer, who received the Wayne C. Fox Distinguished Alumni Award in Toronto. Latimer, a 1976 Commerce graduate, is President and CEO of OMERS. Our spring DeGroote Insight Lecture in Toronto welcomed Mervyn King, former Governor of the Bank of England. Our fall Digital Leadership Summit, which this year featured Stanford University lecturer and XSeed Capital partner Robert Siegel as our opening speaker, focused on the opportunities and challenges presented by rapid technological advancement. Finally, our newly-redesigned Knowledge @ DeGroote e-magazine continued to inspire readers with outstanding stories of student, faculty, and alumni successes.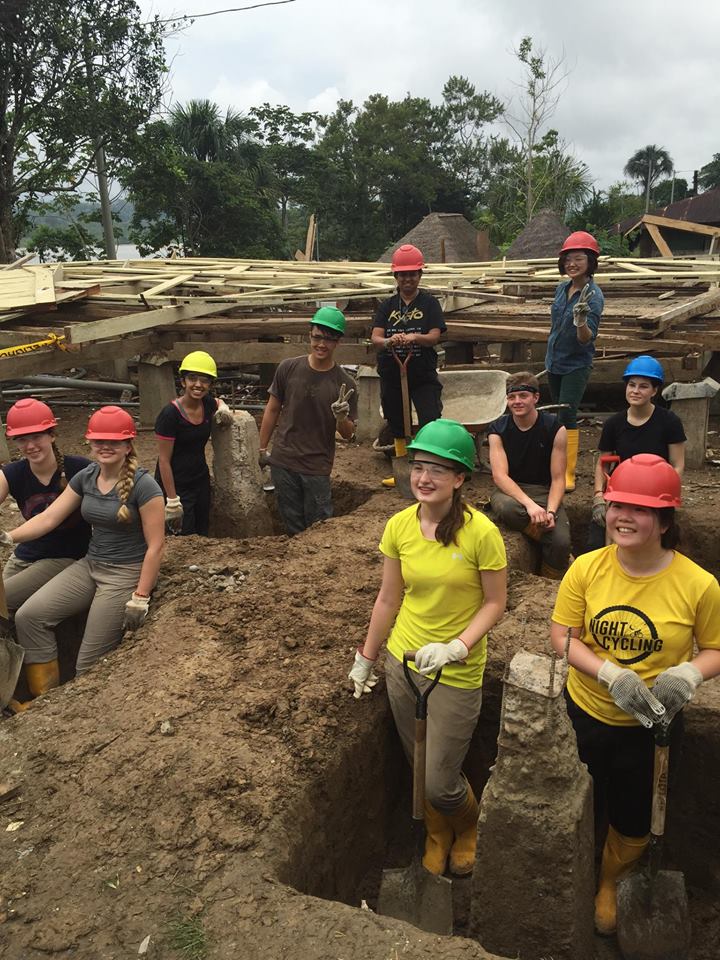 DeGroote students in the Commerce, MBA, MFin, and PhD programs enjoyed another enriching year, both on and off campus. In February, a team of DeGroote students travelled to Ecuador to help build residences for doctors in the small community of Mondaña. In April, DeGroote MBA students celebrated the end of the school year with a record number of case competition victories at events across Canada and beyond, including seven first-place, two second-place and two third-place finishes. Canada's Next Top Ad Exec, led by DeGroote Commerce students, celebrated its 10th anniversary with more than 230 teams from across Canada participating. These are but a few of the many student-related milestones during 2016.
As we look to the weeks and months ahead, DeGroote will expand its MBA recruitment efforts to attract the best and brightest students in the world, while continuing to operate Canada's premiere MBA co-op program. As always, the School will support and promote groundbreaking academic research in a number of fields that will have a transformative impact on business and society, including the forthcoming Digital Transformation Research Centre (DTRC). The DTRC, located on the newly-opened fourth floor of the RJC, will investigate the growing digital revolution and provide deep insights enabled by advanced analytical systems. The 19,000-square-foot fourth floor, unveiled in November, is also home to the EMBA, HLA, Directors College, and will facilitate the growth of DeGroote's MBA programs.
This note would be ten times longer if I attempted to list all of the collective accomplishments of DeGroote's students, faculty, staff, alumni, and corporate and community partners. Needless to say, you are all invaluable to this organization. Your contributions are deeply and sincerely appreciated. It truly is a privilege to be the Dean of the DeGroote School of Business.
Like all of you, I am looking forward to the many exciting developments 2017 will surely bring.
Other stories tagged: dean, Waverman