Striving to create a brighter world: DeGroote's 2017 Annual Report now available
April 11, 2018
| Hamilton
Contributed by Andrew Baulcomb, Communications Officer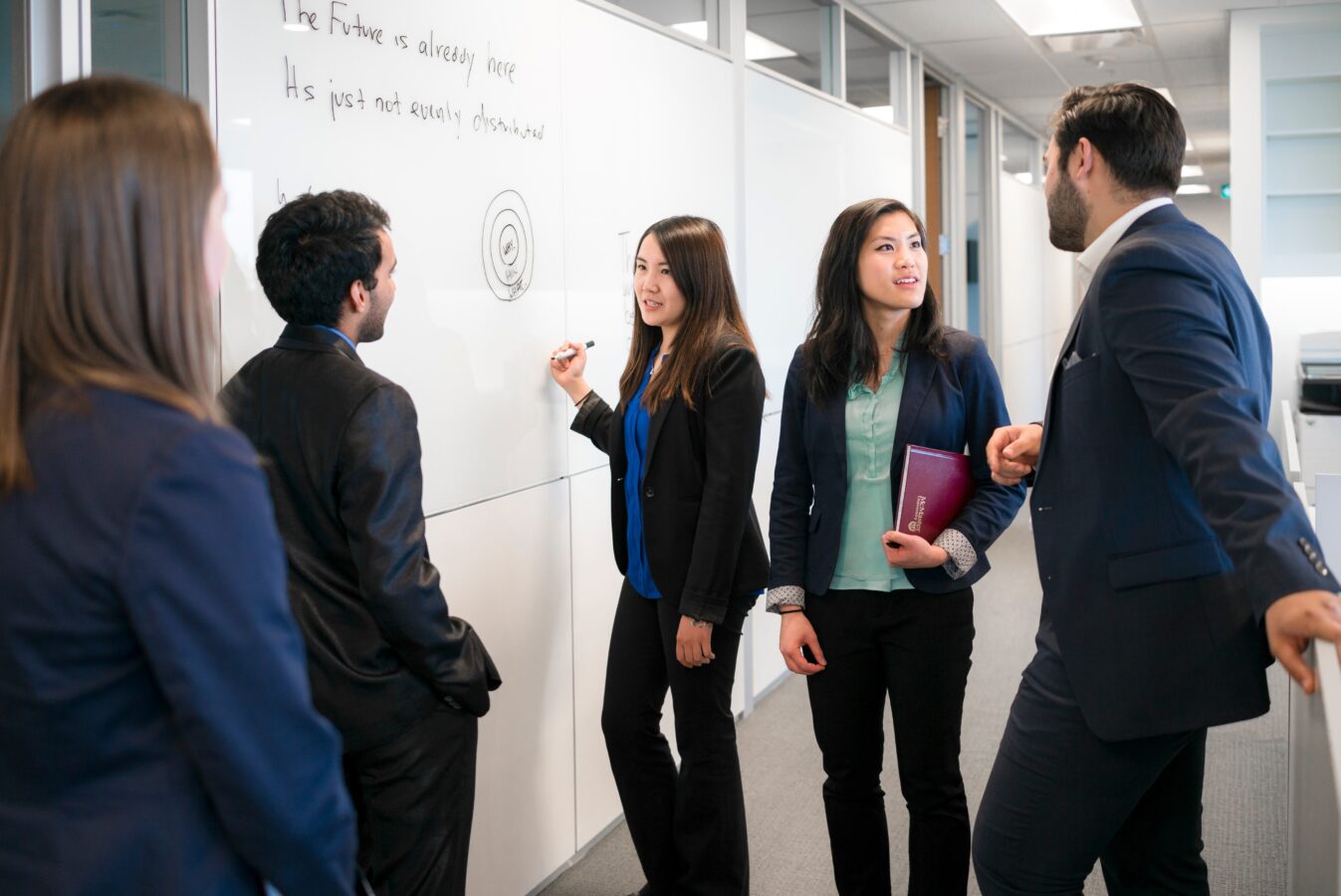 At the DeGroote School of Business, we're doing more, engaging more people, and reaching further than ever before. Wherever our students and alumni travel in the world, they're able to find others who believe in our mission of transforming business and society.
We're known as innovators and collaborators. A business education should provide insight into history, art, politics, and culture. It helps people apply talents that could range from software coding to healthcare innovation. Business permeates every facet of our society, which is why the DeGroote School of Business has such a strong interdisciplinary focus.
Click here to download the 2017 DeGroote Annual Report
To best capture the School's milestones and achievements from the past year, our 2017 Annual Report has been structured around five priority areas – Education with Purpose, Research, Teaching & Learning, Student Successes, and Knowledge Transfer & Outreach. When considered in relation to our day-to-day efforts, these priority areas allow us to remain focused on DeGroote's Strategic Plan: 2015-2020, as well as the overall strategic vision of McMaster University.
Together, we're striving to create a brighter world. I invite you to not only reflect on our work to date, but to consider the ways you can engage DeGroote students, faculty, staff, and alumni in the near future.
Warm regards,

Len Waverman, Dean, DeGroote School of Business