Taking a fresh look at teaching
Chelsea Parker, Advancement Intern | Hamilton, ON | June 25, 2015
Professors at DeGroote strive to stay on top of trends, technology and teaching practices in order to engage students as much as possible. This holds true for lecturer Carolyn Capretta and professors Rita Cossa and Frances Tuer, who demonstrate their commitment to teaching excellence by staying relevant through continual learning. Capretta, Cossa and Tuer attended the Instructional Skill Workshop and the Learning Technologies Symposium last month.
As a business student, I set out to ask them a few questions about what they learned and how it will impact students at DeGroote.
Question: What do you think was the biggest benefit of attending the Instructional Skills Workshop (ISW)?
COSSA: The ISW was an opportunity to be fully engaged and focused on teaching excellence. In spite of one's best intentions, busy schedules and competing priorities rarely provide a three-day block of time where one can learn teaching philosophies, apply and self-reflect on one's own teaching, and learn from others who are also committed to ongoing improvement. As the 2015/2016 Learning Portfolio Fellow for the DeGroote School of Business, I am committed to this idea of self-reflection as a way to improve and develop both personally and professionally. This workshop certainly was a platform to achieve this.
TUER: Taking a fresh look at my teaching practice and current assumptions about effective teaching. It is easy to fall into a "rut" even with the best of intentions. Students are changing, methods of teaching are changing, and learning technologies, in particular, are changing rapidly.
CAPRETTA: For me, one of the biggest benefits of the ISW experiential learning approach was self-discovery via the intensive immersion in teaching reflection based upon theories of learning and written, verbal and video feedback from participants on the mini-lessons I prepared for each day. I strive for continuing professional development to facilitate self-reflection and renewal to enhance ongoing lesson plans.
Question: How do you think you will be able to incorporate what you have learned into the classroom?
COSSA: A key takeaway was the importance to always remember one's audience as well as the limited amount of time one has to effectively engage and communicate the desired information. In particular, I valued the techniques (e.g., pair and share, white board, pre-test and post-test questions, etc.) that were discussed and incorporated in presentations. With this in mind, I plan on incorporating more of these techniques as a way to reinforce the learning.
TUER: I will be redesigning some existing activities and also prioritizing key concepts to allow for more depth in key areas. I will be having students try out online study tools like Quizlet (www.quizlet.com) to make studying more fun and more effective.
CAPRETTA: A key takeaway is to continue refining experiential learning via action-based and cooperative learning, both of which are foundational components in my teaching.
Question: What do you feel is the best way to engage students?
COSSA: Personally, I think that students require a brief review of the content before one can move on to discussions and examples. Students need to understand the theory as this provides the foundation to understand what is happening in the business environment. Both theory and application are critical for the dots to be connected. As an instructor, the challenge remains how to deliver this effectively and in a way that resonates with the students.
TUER: Have exercises and discussions that relate to their lives and also to use technology.  Having students solve problems and role play how they would deal with it is especially useful.  Most students like working in small groups and like to see what other groups came up with.
Theory is important but it is only the foundation. When students see theory being played out in real life, they will be more connected to the content and it will be more meaningful to them.
CAPRETTA: I subscribe to the following philosophy, 'I hear and I forget. I see and I remember. I do and I understand.' – Confucius. Engagement of students includes bringing work experience, current events, including student perspectives and experiences, into the classroom. This provides salient business examples of best practices and practices that can be improved upon when analyzed from different points of view within the theoretical frameworks presented. The "I do and I understand" is an action-based approach, with practicing analytical and critical thinking skills, that supports the learning culture at McMaster.
Question: Is there anything students can do to supplement the lessons taught in your classes?
COSSA: Reviewing current events is an excellent way to supplement course content. Theory is important but it is only the foundation. When students see theory being played out in real life, they will be more connected to the content and it will be more meaningful to them.
TUER: Students have to make connections to the material. One ways is that we offer self-assessments that relate to the various organizational behaviour and human resource management concepts that will help them in their future careers. We also strongly recommend they get involved in networking with industry professionals to increase their knowledge of jobs and organizations so they can see how what they are learning is part of the context into which they will have to fit.
CAPRETTA: I encourage both my undergraduate and graduate students to practice and implement the concepts discussed on a daily basis, as opportunities are created or present themselves inside and outside of class time. The concepts are applicable in personal, academic and business life. For Commerce students, I encourage collaboration, critical thinking, utilizing theoretical frameworks to consider alternate points of view, and practicing the skills in the classroom, as well as outside of the classroom. For students in the Master of Health Management Program, I encourage collaboration and peer-to-peer sharing of the theoretical concepts and critical thinking as to how application of theoretical concepts impact their current and future business scenarios.
Question: Additional comments on the Instructional Skills Workshop and the Learning Technologies Symposium
COSSA: While technology did not play a large part in the ISW, these two events both support excellence in teaching. It is critical that instructors consider how technology can be used to support the learning experience for students. In the ISW, participants were both teachers and learners. During the Symposium, Echo360 was highlighted as an active learning and lecture-capture solution. This tool allowed instructors to communicate the content, receive feedback on level of understanding (i.e., become learners), and adapt the lecture based on feedback results. Events such as these support both the teaching and learning environment at McMaster University.
TUER: It's important to have a strong pedagogical foundation for making course redesign choices and avoid the temptation to just jump on the newest, latest, and greatest thing.  It's great to have had the opportunity to step out of the day to day work and to reflect on my current teaching during both of these sessions – MIIETL is a wonderful resource for McMaster instructors.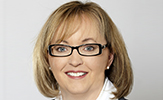 Carolyn Capretta is a lecturer in Human Resources and Management. She has taught undergraduate students Management Skills Development, Introduction to Marketing, and Business Environment and Organization. Additional teaching includes the Human Resource Management and Marketing units of Health Management Foundations 1 (online) and Marketing Management to graduate students.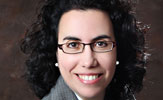 Rita Cossa is an assistant professor in strategic management. She has taught Business Environment & Organization to both commerce and non-commerce students, as well as Business Policy & Strategic Management.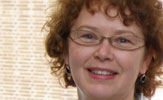 Frances Tuer is a professor of human resources and management. She has taught Organizational Behaviour, Introduction to Human Resource Management, International Organizational Behaviour and Human Resource Management, Recruitment and Selection, Training and Development, Strategic Human Resource Planning, Occupational Health and Safety, and Introduction to business & Environment of Business to both commerce and non-commerce students.
Together, Capretta, Cossa and Tuer teach over 4000 commerce and non-commerce students each year.
Other stories tagged: isw, student experience, teaching