Top 3 Tips for developing leader virtues
The globalization of business requires a globalization of business ethics. That requires us to have meaningful conversations about leadership and management values. In a Knowledge@DeGroote panel discussion last week, the following items were discussed as a beneficial way to develop leader virtues.
Think of leader virtues as character development exercises that you habituate over your entire career. Do a journal, assess traits, measure performance and use both internal and external resources to set a plan for your personal and corporate development.
Spend considerable time either volunteering in a social sector organization or even serving on the board of a not-for-profit to align your interests and to develop a service leadership attitude and aptitude.
Look at The Virtue Matrix outlined in HBR and work through the exercise at either a company you work for or consult to. How would you use the virtues embedded in the corporate culture to build and execute a strategy on the frontier of corporate responsibility?
Ted Malloch is a Senior Fellow in Management Practice at the Saïd Business School, University of Oxford. He previously served as Research Professor at Yale University. His most recent books concern the nature of virtuous enterprise, the practices of practical wisdom and "virtuous business," the pursuit of happiness, the virtues of generosity and  thrift. His new book is called Responsible: A Prudent Based Approach to Global Business.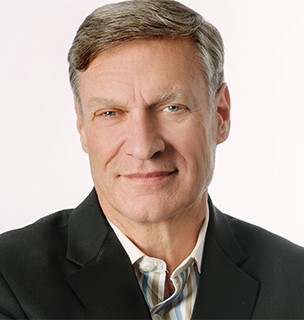 He is also Chairman and Chief Executive Officer of The Roosevelt Group, a leading strategic management and thought leadership company. He has served on the executive board of the World Economic Forum (DAVOS); has held an ambassadorial level position at the United Nations in Geneva, Switzerland; worked in the US State Department and US Senate; did capital markets at Salomon Brothers on Wall Street, and has sat on a wide number of corporate, mutual fund, and not-for-profit boards, including the University of Toronto International Governing Council, a Pew Charitable Trust board, and the Templeton Foundation.
Other stories tagged: business ethics, ethics, leadership