Transforming business and society: DeGroote's 2016 Annual Report now available
The DeGroote School of Business is committed to delivering education with purpose. We actively foster interdisciplinary thinking and evidence-based management to transform business and society. This Annual Report summarizes our accomplishments in this endeavour between January and December 2016.
Download the 2016 Annual Report
---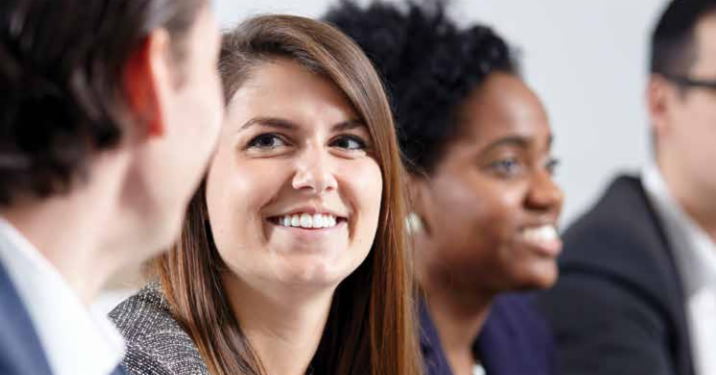 The past year at DeGroote has been notable. We unveiled groundbreaking academic programs such as the Executive MBA in Digital Transformation, Health Leadership Academy, and Integrated Business and Humanities program. We undertook world-class research involving big data, healthcare, transportation, financial reporting, and mental health, among other topics, and secured $1.5 million in external research awards. Demand for our programs remains very high. In 2016, first-year Commerce enrolment increased by more than 200 students over the previous year, and we hired five new faculty members to meet the needs of our growing student body. We also made inroads into local and international communities through dynamic public events, attracting over 2,700 attendees. A remarkable 92 per cent of 2016 MBA co-op graduates secured full-time employment. These are but a few of our many milestones from last year.
This Annual Report also provides a glimpse into our bright future. Strong performance and a well-aligned strategy have put DeGroote in a healthy fiscal position. Our aim is to have the School be recognized as a global leader in research, teaching, and community building by the year 2020 – especially in the fields of healthcare leadership and digital transformation –  and we continue to look to our alumni and friends for support to achieve this goal.
I'd like to acknowledge and sincerely thank our DeGroote Network for your ongoing efforts in bolstering our reputation and outcomes. It is because of your hard work and dedication that we're able to further the School's mission, vision, and values with each passing year.
Sincerely,

Len Waverman
Dean, DeGroote School of Business
Other stories tagged: annual report, Education with Purpose