Two-sided market, a burgeoning business model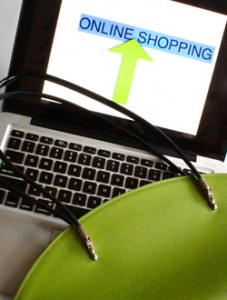 Platform business models (also called Two-sided/multi-sided market/platform) are becoming increasingly prevalent in the recent decade. It is characterized by an intermediary service offered to multiple distinct groups of users who derive value from the presence of other users in the same and/or different groups on the platform. The classic examples span a wide range including shopping malls which host stores and shoppers, credit cards which serve merchants and cardholders, newspaper or magazines that bring together advertisers and readers, and many more. Other variants of platforms enabled by information technology are also flourishing: Online marketplaces such as eBay, Amazon, Kijiji.ca, etc., support transactions between buyers and sellers. Technology devices, such as video game consoles (Wii, Xbox, PlayStation), and smart phones (iPhone, Android, Blackberry), allow end-users to shop among a rich variety of third-party software applications. Online search engines (Google, Bing) and social media channels (Facebook, Twitter, YouTube) facilitate networks of information providers and information receivers.
These platforms gain remarkable successes because of a unique feature ― positive cross-side network effect ―more buyers on a platform attract more sellers, and more sellers consequently attract more buyers. The cross-side network effect promotes a growing scale of user-generated businesses with a rich diversity on these platforms. For example, in 2013 eBay hosted 137 million active users, and millions of products spanning hundreds of categories and varying quality levels. Apple's App Store and Google's Android Market both generated over 25 billion downloads of applications with various feature and different ratings.
These platforms gain remarkable successes because of a unique feature ― positive cross-side network effect ―more buyers on a platform attract more sellers, and more sellers consequently attract more buyers.
To foster and benefit a large scale of user-generated businesses, a platform needs to understand two major issues: First, where is the revenue from? In other words, who should the platform charge, buyers, sellers, or both? Second, how does product diversity affect the platform and its users, and should the platform manage it?
Different revenue patterns are presented in the business practices of a two-sided market. Video game consoles charge from both sides ― console price from players and royalty fee from game developers. Shopping malls and online markets usually charge only sellers and are free to buyers. Credit cards even subsidize some buyers through reward programs. Our research shows that platforms should charge more from the seller side. Generally speaking, this is due to the negative same-side network effect among sellers ― more sellers leads to more intense competition among the sellers, which lowers all sellers' revenues. As there is little negative same-side network effect on buyer side, it's hence more effective for the platform to increase its scale by attracting buyers. The platform will charge less or even subsidize buyers, but charge more from the sellers to compensate its revenue loss from the buyer side. Furthermore, our research shows that the platform is more likely to subsidize buyers if the market is illiquid, which is characterized by market characteristics such as high entry cost on both the buyer and seller sides, poor average product quality, etc.
We classify the product diversity into two dimensions: horizontal and vertical differences. Products are horizontally different as they carry different attributes ― such as colour, style, functionality, etc. ― to satisfy buyers of different tastes. Normally, more sellers on a platform lead to smaller horizontal differences among different products, and as a result, better match between the buyers and the products. However, this is not always of the platform's interest. Small horizontal difference causes intense price competition between sellers, which benefits buyers but reduces the sellers' revenues, and consequently, their contributions to the platform. Therefore, platforms do not always benefit from the growing amount of sellers. They should control the amount of the sellers at a proper level.
Vertical differences refer the quality differences among the products, as well as quality-relevant attributes associated with the products, such as seller credibility, shipping service and after-sale services etc. Surprisingly, our research shows that vertical difference among the products benefits both seller side and buyer side at the aggregate level. Given a large vertical difference among the sellers' products, the platform will allow more sellers to enter the market and gain from revenues from both sides. We suggest platforms strategically enlarge the vertical difference among the products of different sellers, for example, providing more technique and service support to high quality sellers.
Ruhai Wu is an assistant professor of marketing at the DeGroote School of Business. His research interests are in industrial and retail marketing strategies, focusing on strategic pricing, channel relationship and consumer loyalty issues.