DeGroote Women's Professional Network: Accelerating Women in the Workplace
What is your Organization Doing to Move More Women into Corporate Leadership Roles?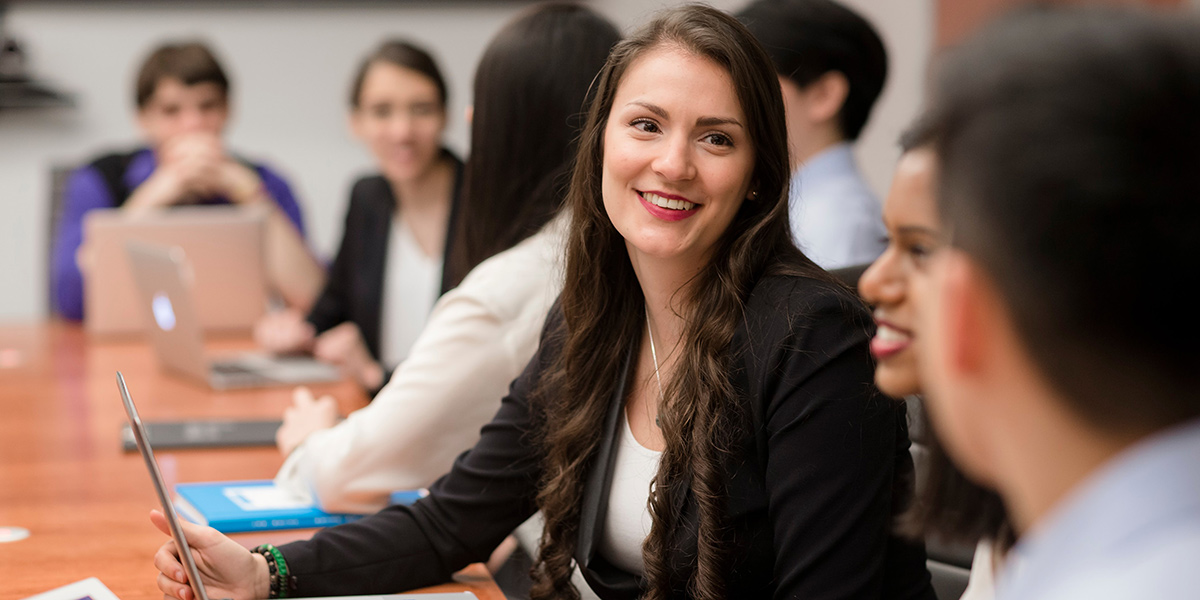 Details
Date & Time
September 26, 2019
8:00 a.m. - 10:30 a.m.
Location
Ron Joyce Centre | DeGroote School of Business
4350 S Service Rd, Burlington, ON L7L 5R8
Cost
$45

Breakfast, Refreshments, Parking Pass
Description
Join the DeGroote Women's Professional Network for breakfast and networking on Thursday, September 26th at the Ron Joyce Center in Burlington.
Eighty-two per cent of women aged 25 to 54 participate in Canada's workforce, according to Statistics Canada. Despite increased numbers of women in corporate leadership and diversity and inclusion being considered a top priority in organizations, women still remain largely under-represented in this category of the workforce.
Claire Gillies, MBA '01, Senior Vice President, Retail, Bell, and President, The Source, Mary Lou Maher, B.Com '83, Canadian Managing Partner of Quality and Risk and Head of Global Diversity, KPMG and Indy Butany-DeSouza, MBA '00, Vice President Regulatory Affairs, Alectra Utilities, will share their insights on the successes and challenges that that affect the acceleration of women in corporate culture. They will discuss what they believe is crucial in today's workplace to create an environment where people have equal opportunities to succeed.
Our panelists will be joined by Dr. Haniyeh Yousofpour, Assistant Professor (DeGroote), who will contribute to the thoughtful conversation and moderate the audience Q & A.
Breakfast and parking are included in the ticket prices. Following the event, guests are welcome to stay for coffee and additional networking.
This event is open to alumni, business community members, and students.
Map
Ron Joyce Centre | DeGroote School of Business
4350 S Service Rd, Burlington, ON L7L 5R8
(4350 South Service Road, Burlington, ON, Canada)
Notes
Agenda
8:00 a.m. Registration, networking, breakfast
8:30 a.m. Panel discussion
9:15 a.m.  Audience Q&A
9:30 a.m. Optional networking continues
10:30 a.m. Event concludes
Panelists
Indy Butany-DeSouza, MBA'00, Vice President Regulatory Affairs, Alectra Utilities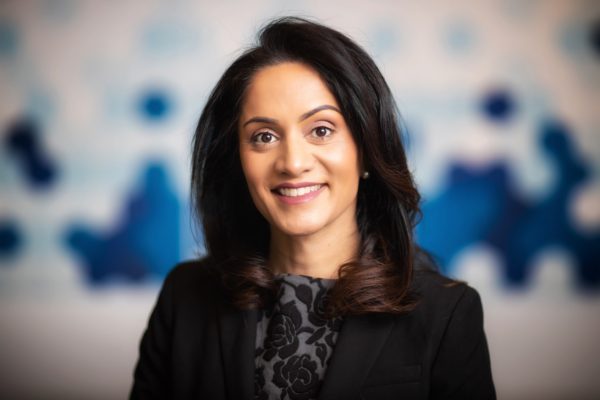 Indy is the Vice President, Regulatory Affairs and Privacy Officer for Alectra Utilities. Indy is a primary strategist behind developing policy positions for emerging issues from the Ontario Energy Board, Ministry of Energy, and Independent Electricity System Operator. Indy has been instrumental in leading application evidence and expert witness testimony for both rate applications and for the submission of the merger application for Alectra's merger, the largest electricity utility consolidation in Ontario's history, as well as its subsequent amalgamation with Guelph Hydro Electric Systems Limited. Indy also sits on Alectra's Diversity and Inclusion Committee and leads the Women and Mosaic Employee Resource Group. Indy has previously held senior roles at Horizon Utilities, Carbon Capital Management, EPCOR and Direct Energy. Indy is committed to giving back to the community and to youth, in particular.  She is a Board Member and Vice President of Mainstage Theatre Company, which provides young artists, aged 11-21, with the opportunity to experience the magic of pre-professional musical theatre and she volunteers with Scouts Canada and Girl Guides of Canada. Indy is also on the Board of Directors of Hamilton Health Sciences Corporation. She holds an Honours Bachelor of Science and a Master of Business Administration in Finance from McMaster University. Indy is an avid runner, a passionate cook and a martial arts enthusiast.
Claire Gillies, MBA'01, Senior Vice President, Retail, Bell & President, The Source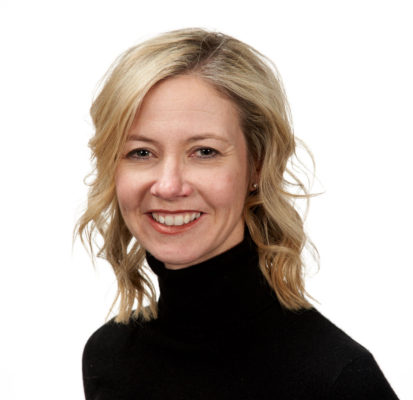 Claire Gillies is Senior Vice President – Retail, responsible for driving wireless, wireline and Consumer Electronics sales growth through Bell's retail channels including The Source, Bell and Virgin corporate, dealer and national retail and direct sales. As President of The Source, Claire has significantly increased awareness of the brand throughout Canada and is responsible for modernizing and enhancing the channel's product line up. Building on her reputation for fostering a strong team culture and promoting collaborative work environments, Claire remains focused on leading product, service and online innovation to further Bell's leadership in the wireless, consumer electronics and technology retail markets.
Claire joined Bell in 2000 as a co-op student and quickly progressed into more senior leadership roles including her promotion to Vice President in 2009 to lead the creation and execution of national marketing pricing strategies for Bell's wireless brands including Bell Mobility, Virgin Mobile Canada and Lucky Mobile. Her valuable leadership and marketing acumen also led to the launch of Bell wireless services in new markets and distribution channels including The Source to drive industry-leading wireless subscriber and financial performance.
Claire holds a Masters of Business Administration degree and Bachelor of Science degree from the DeGroote School of Business at McMaster University. She also completed Harvard's Strategic Leadership Program, and in 2015 was selected to participate in the International Women's Forum Fellows Program at Harvard University. Claire is also an active leader in the community working with Radius Child & Youth Services for the past 8 years and currently sits on the organization's Board of Directors. She is also an accomplished equestrian competitor and coach.
Mary Lou Maher, B.Com '83, Canadian Managing Partner of Quality and Risk, Global Head of Inclusion and Diversity, KPMG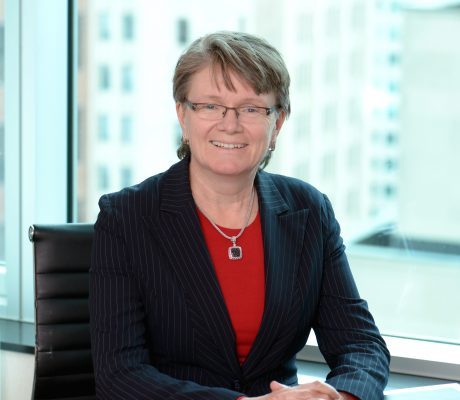 Mary Lou Maher is Canadian Managing Partner Risk Management, a member of the Canadian Executive team, and the Global Risk Management leadership team.
Mary Lou is also the Global Head of Inclusion and Diversity for KPMG International. Mary Lou is a recognized leader in Risk Management, Inclusion and Diversity, Human Resources and Financial Statement audit with over 30 years of experience.
Prior to her current role, Mary Lou has held various senior leadership and operating roles within KPMG Canada, including Chief Human Resources Officer, restructured benefit program and develop succession plan and Chief Financial Officer, developed and implemented strategy for enterprise wide system. Mary Lou's experience in risk management and people policies has given her a well-rounded view of governance inside and outside of the Canadian firm. As Chair of Women's College Hospital negotiated the final funding to support the new hospital build with the Foundation.
Mary Lou is a frequent speaker at conferences focusing on Inclusion and Diversity as well as the role of the Audit Committee. Mary Lou was inducted into Canada's Top 100 Women – Hall of Fame in 2014. She has also been recognized as Leaders to be Proud – Life Time Achievement Award – 2016, Canadian Centre for Diversity and Inclusion – 2017 Senior Executive and the 2019 recipient of the Wayne C. Fox Award for Distinguished Alumni from The DeGroote School of Business.
Moderator
Dr. Haniyeh Yousofpour
, Assistant Professor, DeGroote School of Business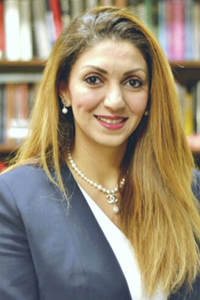 Dr. Haniyeh Yousofpour is an award winning Harvard educated business professor and consultant with a passion in organizational change management, negotiation and effective utilization of human capital.
Dr. Yousofpour is a multiple award winner educator with the DeGroote School of Business at McMaster University, teaching in the Masters of Business Administration Program and the Masters of Communications Management Program. She has also been a frequently sought-after lecturer, having taught at Canadian University of Dubai, University of Salzburg, Ryerson University and with the Executive Education Program at the Schulich School of Business and Rotman School of Business at University of Toronto.
Furthermore she has presented at several conferences globally as a keynote speaker (Global Women in Leadership, ASAC, CCECC, Failcon and etc).
In addition to her teaching, Dr. Yousofpour has founded a consulting firm provided various integrative management consulting services to multinational Fortune 500 companies including Johnson and Johnson, Toyota, Pfizer, Cision, Bausch and Lomb; as well as small to midsize growing organization like Paragon Securities, Quanser, Mahajan Home and professional consulting to the public sector including highly respectable academic institutions such as University of Toronto, Queens University, McMaster, University of Waterloo and Canadian University of Dubai.
Dr. Yousofpour's integrative and distinctive approach; focusing on self and other awareness and thorough assessment of the environmental and organizational culture, goals, resources and limitations enables her to provide customized and attainable solutions scable to diverse range of clients and situations. Building on the same philosophy she has lead multiple negotiation deals with various global organizations (e.g. AMEX, GE, Xerox, Sodexo to name a few) to reduce cost and improve performance within organizations.
Thank You To Our Network Presenting Sponsor: