No Grit, No Pearl. A Conversation with Michael Lee-Chin
Join us on Tuesday, October 22, 2019 for a fireside chat with Michael Lee-Chin and Dr. Leonard Waverman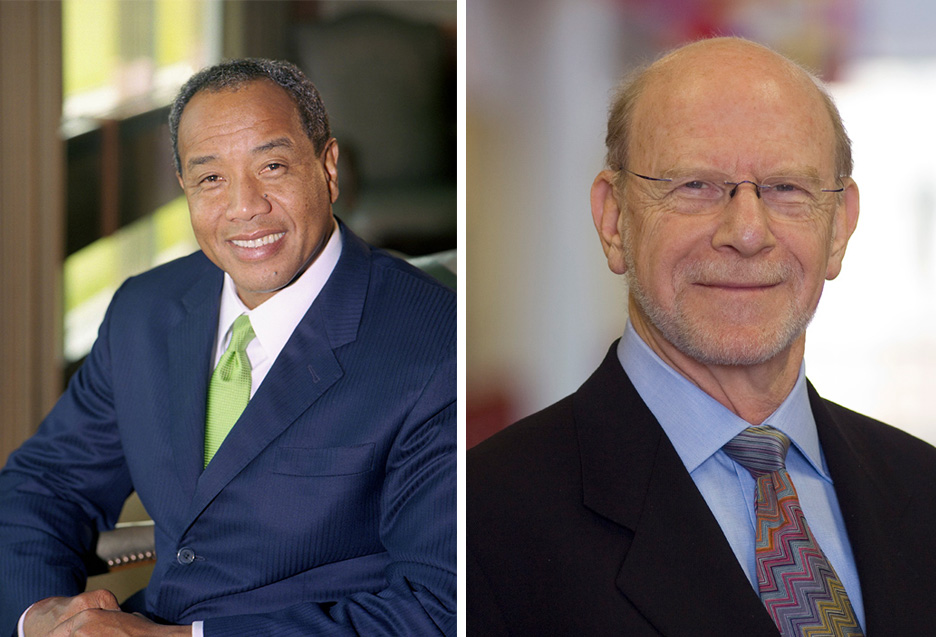 Details
Date & Time
October 22, 2019
5:30 p.m.
Location
Ron Joyce Centre, 4350 South Service Road, Burlington
Description
Please join us for a conversation on purpose, passion, and framework with Michael Lee-Chin, Chairman, Portland Holdings and Chairman and CEO of Mandeville Private Client Inc. and Dr. Leonard Waverman, Dean, DeGroote School of Business.
Doors open at 5:30 p.m.
Fireside chat at 6:00 p.m.
Reception to follow
Please note that business attire is required.
Map
Ron Joyce Centre, 4350 South Service Road, Burlington
(4350 South Service Road, Burlington, ON, Canada)