Knowledge Labs : How emotionally driven marketing affects you in times of change
Join us for another Knowledge Labs Webinar with Terry O'Reilly and DeGroote Associate Professor of Marketing, Mandeep Malik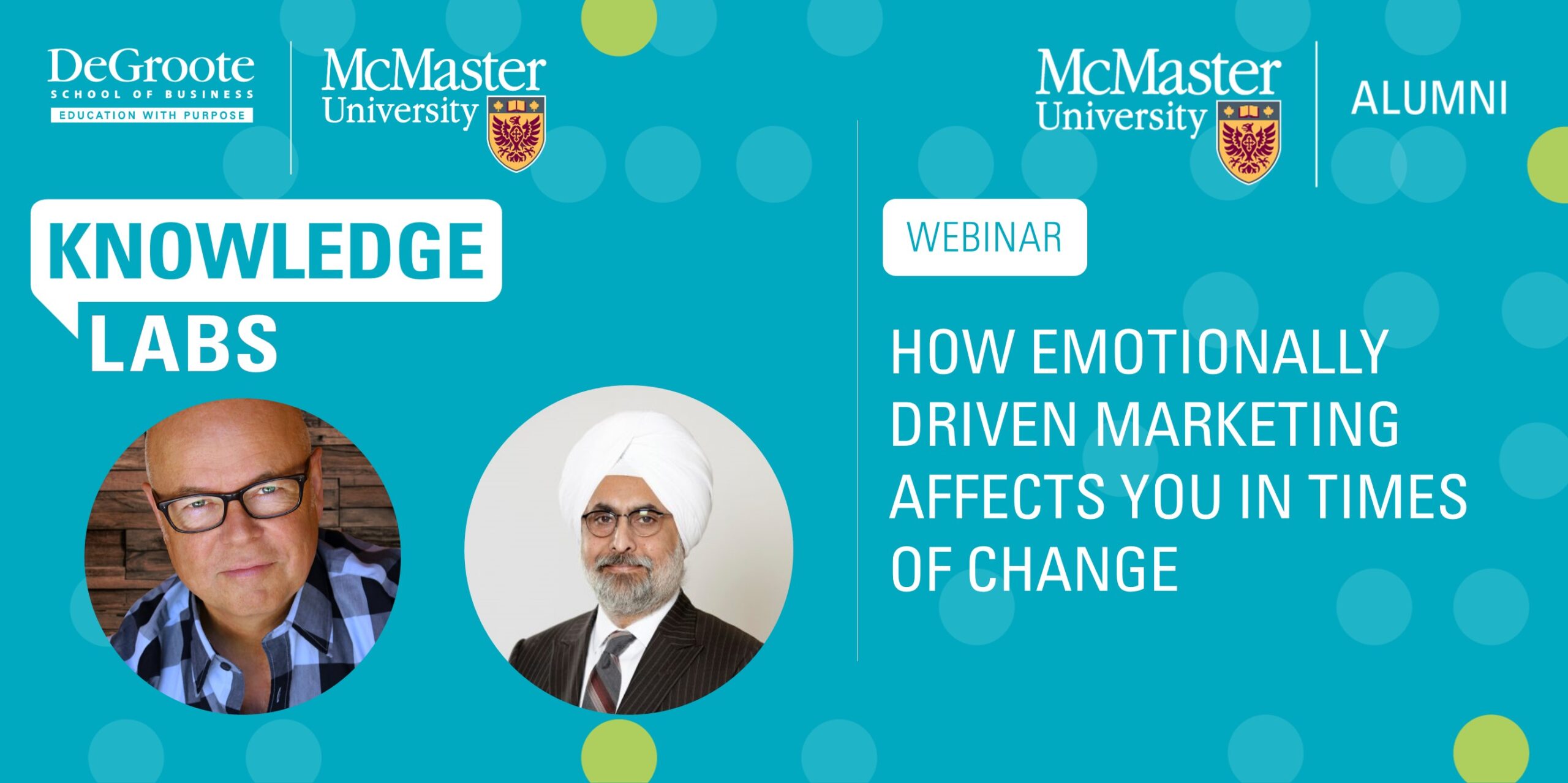 Details
Date & Time
November 26, 2020
1:00 p.m. - 2:00 p.m.
Description
We make 80% of our decisions with our heart, a fact that has been proven during times of change. Through recessions of the past and our current pandemic, brands leverage emotion to build bonds with customers.
Join us for another Knowledge Labs Webinar with Terry O'Reilly and DeGroote Associate Professor of Marketing, Mandeep Malik. During this webinar, they will discuss:
Why emotion creates intense customer loyalty
Why brands who successfully appeal to our emotions are more likely to survive periods of hardship
How companies market in a recession and why it has worked
How COVID-19 has altered the emotional imperatives that affect consumers' brand choices
Why emotion trumps all other communication tools
Terry will be joined by DeGroote professor Mandeep Malik for a fireside chat, followed by an audience Q&A.
Notes
Speakers
Terry O'Reilly, Canadian Broadcast Personality and Author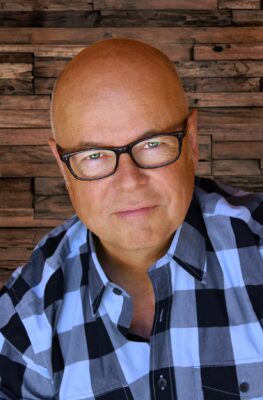 Terry began his career as Copy Chief for FM108 Radio in Burlington, Ontario, where he discovered that with meticulous planning and attention to detail, you can still fall flat on your face. With that learning, he went on to become an award-winning copywriter for Toronto advertising agencies Campbell-Ewald, Doyle Dane Bernbach and Chiat/Day. He created campaigns for many of the top brands in the country, including Labatt, Molson, Pepsi USA, Goodyear Tires, Tim Hortons, Volkswagen, Nissan and the Hudson's Bay Company.
In 1990, Terry co-founded Pirate Radio & Television. A creative audio production company producing scripts, sound and music for radio and television commercials, Pirate grew to a staff of 50 with 8 recording studios in Toronto and New York City. Terry has won a few hundred national and international awards for his writing and directing, and has worked with such notable actors as Alec Baldwin, Ellen DeGeneres, Bob Newhart, and Martin Short.
In demand as a keynote speaker, Terry talks about key marketing issues all companies and organizations face – from the critical need to embed emotion in marketing, to why customer service = profit, to how to change a negative perception, to why smart marketers don't outspend their competitors – they outsmart them.
His CBC radio show, Under The Influence, attracts over one million listeners per week. The New York Radio Festival chose it as the Best Radio Program two years in a row and a Globe & Mail study named it the most-listened-to Canadian podcast. iTunes also chose it as one of its best podcasts.
Each week Terry takes listeners on a unique journey revealing the hidden insights behind persuasion and marketing. With a heaping tablespoon of humour. He has written two books – the latest titled: This I know: Marketing Lessons From Under The Influence. A #1 bestseller.
He has a wonderful wife and three lovely daughters.
Mandeep Malik, Associate Professor, DeGroote School of Business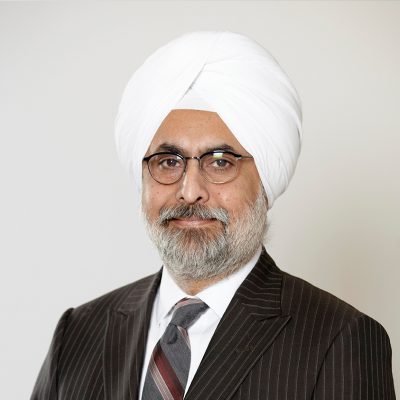 Mandeep Malik is an Associate Professor of Marketing and has been teaching at the DeGroote School of Business since 2000. He brings extensive business expertise to his teaching role given his industry background in Marketing, Sales and Product Management. His interests include Marketing Strategy, Sales Effectiveness, Experiential Marketing and Brand / Marketing Communication. His innovations in experiential education have impacted career outcomes for hundreds of students across Canada through programs like MARS Apprentice, Canada's Next Top Ad Exec, Canadian Marketing League, High School Business Heroes and many others. Professor Malik is the recipient of the Provincial LIFT Award for Faculty Leadership, President's Award for Teaching Excellence, Faculty Association Teaching Award, Three Student Union Teaching Awards and many nominations. He is an IMPACT Fellow for Teaching and Learning at McMaster University and works collaboratively across disciplines and has multiple industry affiliations to advance education.