Supporting a Culture of Inclusivity in Finance
Join top leaders in the Financial Industry for a thoughtful discussion about diversity and inclusion in their field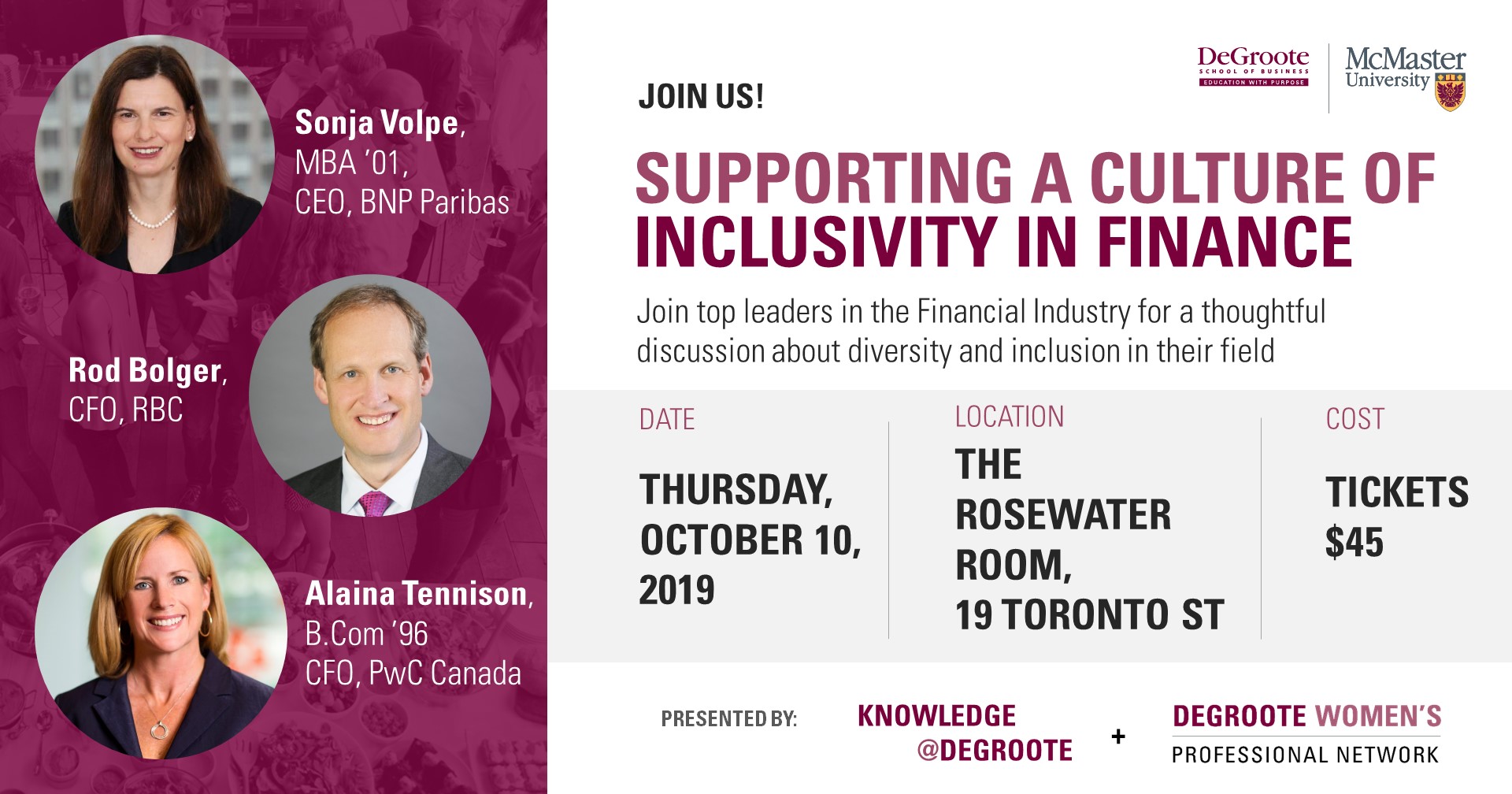 Details
Date & Time
October 10, 2019
5:00 p.m. - 8:30 p.m.
Location
The Rosewater Room, 19 Toronto St., Toronto, Ontario
Cost
$45

Includes cocktails and hors d'oeuvres
Description
Women represent 20% of the average finance company's workforce at the executive level and only 35% at the professional level and above. Beyond industry buzzwords like "inclusivity", "culture" and "diversity", how can women alter the current landscape of a largely male-dominated industry into one that represents greater opportunities for equality? How are we supporting other underrepresented groups to try and truly build a diverse and inclusive financial industry?
Join the DeGroote Network, as we host Sonja Volpe, MBA '01, CEO, BNP Paribas, Rod Bolger, CFO, RBC, and Alaina Tennison, B.Com '96, CFO, PwC Canada, to share their professional strategies, insights, and experiences in ushering in a workplace that provides opportunities for all, regardless of gender.
The discussion and Q&A will be moderated by DeGroote's top 40 under 40 business professor Dr. Erin Reid, Associate Professor, Human Resources Management, DeGroote School of Business. Her award-winning research focuses on studying workplace dynamics, perceptions and biases.
Guests are invited to join the speakers for cocktails, hors d'oeuvres and networking before and after the presentation.
Event open to alumni, business community members, and students.
Map
The Rosewater Room, 19 Toronto St., Toronto, Ontario
(Rosewater Room, Toronto Street, Toronto, ON, Canada)
Notes
Agenda
5:00 p.m. Registration, networking, cocktails and canapes
6:00 p.m. Panel Discussion & Q&A
7:00 p.m. Optional networking continues + coffee & dessert
8:30 p.m. Event concludes
Panelists
Sonja Volpe, MBA '01, CEO BNP Paribas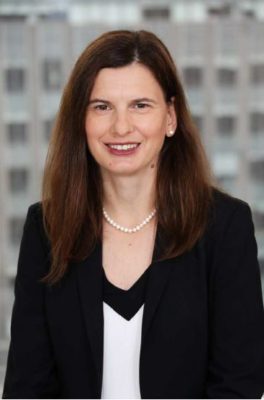 As President and Chief Executive Officer of BNP Paribas in Canada, Sonja Volpe is responsible for leading the Canadian business strategy, overseeing the nearshoring operations platform and all aspects of regulatory and internal controls compliance. Sonja is a member of the Americas Executive Committee, the Americas Business Committee and the Global Banking Americas Executive Committee.
Sonja first joined BNP Paribas in 2015 as Head of Financial Institutions Coverage in Canada. In this role, she was responsible for the firm's global client relationships with the Canadian banks, insurance companies, pension plans and the government sector. She has been instrumental in building a strong client franchise across each client industry segment and establishing a high-performance coverage team.
Sonja has over 18 years of experience covering Canadian financial institutions and public sector clients. Prior to joining BNP Paribas, she was a Senior Banker at Citibank Canada where she covered a number of large global client relationships in the financial services sector. Sonja has a Bachelor's Degree in Honours Modern Languages and Linguistics and an MBA from The DeGroote School of Business.
Rod Bolger, CFO, RBC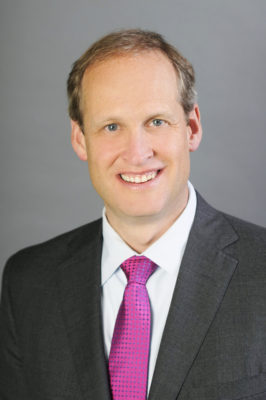 As RBC's Chief Financial Officer, Rod Bolger is responsible for Finance, Taxation, Performance Management and Investor Relations, Corporate Treasury, and The Law Group. Together with other members of Group Executive, he is responsible for setting the overall strategic direction of RBC. In addition, Rod chairs RBC's Asset-Liability Committee.
Prior to his current role, Mr. Bolger was Executive Vice-President Finance & Controller for RBC and was responsible for all external, board and management reporting, accounting policy, performance management, financial management systems and finance operational risk. In addition, Rod had finance responsibility for Wealth Management, Insurance and Investor & Treasury Services.
In 2011, Mr. Bolger joined RBC bringing with him significant financial services experience from Bank of America and Citigroup. At Bank of America, he served as the CFO for Global Technology & Operations, Global Corporate Bank, Global Product Solutions and Premier Banking and Investments. At Citigroup, he was Deputy CFO and Controller for the domestic retail bank, and head corporate accounting policy for mergers, acquisitions and divestitures, globally. Prior to that, Mr. Bolger spent over a decade with PricewaterhouseCoopers in the U.S. and the U.K. He was previously a member of the Enhanced Disclosure Task Force established by the Financial Stability Board in Basel.
Beyond his professional accountabilities, Mr. Bolger is a diversity and inclusion champion and, in particular, a vocal advocate for the advancement of women within the financial services industry. He is a frequent speaker at internal and external events relating to leadership and inclusivity, addressing topics including: unconscious bias; the business case for diversity; the attraction, retention and advancement of women in the workplace; and, active sponsorship of women. Mr. Bolger also serves as Chair of Dixon Hall Neighbourhood Services, a multi-service not-for-profit agency that offers a wide range of supportive programs and services to several Toronto communities.
Mr. Bolger is a graduate of Georgetown University in Washington, D.C., with a degree in Accounting. He also earned a M.B.A. from Columbia University in New York City. He earned his CPA (inactive) in the State of New Jersey in 1991. He is married with three children and lives in Toronto, Canada.
Alaina Tennison, B.Com '96, CFO, PwC Canada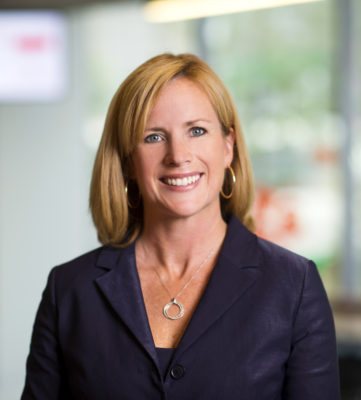 Alaina Tennison is the Chief Financial Officer of PwC Canada. She provides strategic oversight of our firm's financial matters and business planning activities to help our firm successfully navigate the evolving business landscape, employ best practices and make strategic investments for the future. Alaina continues to be a practicing assurance partner.
Prior to her current role, Alaina was the Assurance Leader of the GTA. She has also held various other roles within PwC, including the partner responsible for regulatory affairs and public policy in Canada and the Canadian representative on the PwC global regulatory policy board.
With more than 21 years of experience, Alaina has extensive market experience and trusted relationships in the assurance, regulatory and policy spaces. She specializes in working with multinational, public finance, consumer and real estate clients.
Outside of the office, Alaina is a proud SickKids Leader and a member of the SickKids Foundation Campaign Cabinet. In her spare time she enjoys golf and travelling with her husband and three children.
Alaina joined PwC in 1996 after earning her BCom (Honours) degree from McMaster University. In 1999, she obtained her CA designation.
Moderator
Dr. Erin Reid, Associate Professor, HR and Management, DeGroote School of Business, McMaster University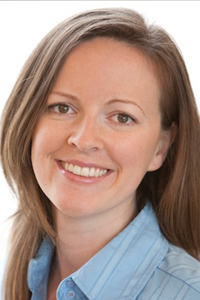 Erin Reid (Ph.D. Harvard University) studies the links between gender inequality, identity and how we design our work. One line of research examines these issues in relation to time-greedy work, a prevalent workplace phenomenon. A related line of research examines how people manage their nonwork lives in relation to their work. She has been recognized as one of the world's top 40 business school professors under the age of 40, listed as a Radar Thinker by Thinkers50, and named a Change Agent by Canadian Business. Erin's research has been published in leading academic journals and management outlets such as Organization Science, Academy of Management Review, Strategic Management Journal, and Harvard Business Review. Her work is funded by SSHRC and has been profiled in media such as the New York Times, Globe and Mail, The Atlantic and Fast Company. She currently teaches in DeGroote's MBA program.
Thank You To Our Network Presenting Sponsor: