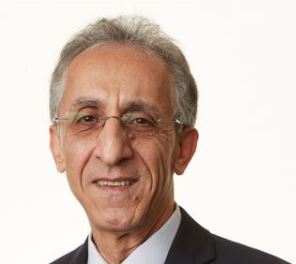 Ali-reza Montazemi
Professor
Available to Supervise
Professor Montazemi specializes in the design and development of information systems in support of business process effectiveness and efficiency. His research and consulting include business application of artificial intelligence, decision support system modelling and assessment, business process design through information technology, human-computer interaction, and intelligent agents in support of e-commerce.
Ph.D., Management Sciences, University of Waterloo
M.Sc., Operational Research, University of Southampton
H.N.D., Maths, Stats and Computing, Teesside Polytechnique
Professor Montazemi is Associate Editor of European Journal of Information Systems. He has published extensively in such journals as MIS Quarterly, Journal of Management Information Systems, Journal of Decision Support Systems, IEEE Transactions on Systems, Man, and Cybernetics, Information and Operational research Journal, Journal of Operational Research Society, OMEGA Journal of Management, Journal of Computers in Industry, Journal of Artificial Intelligence in Education, Journal of Educational Computing Research, International Journal of Man-Machine Studies, European Journal of Operational Research. Professor Montazemi is member of Communications of the ACM, Association for Information Systems, and American Association of Artificial Intelligence.