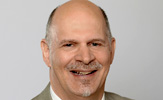 Christopher J. Longo
Executive Committee Member
Health Policy and Management
4350 South Service Road Burlington, ON L7L 5R8
RJC-255
905-525-9140, x23896
Available to supervise
Dr. Longo has over 20 years of industry experience in clinical research, economic evaluation, and market access strategies for pharmaceuticals. He has published both clinical and economic research in a number of therapeutic areas including: diabetes, cancer, sepsis, and central nervous system disorders.
Dr. Longo's research interests include the economic evaluation of pharmaceuticals, the public/private mix in the financing of healthcare, and the evaluation of factors influencing patients' financial burden for health care services, particularly in the area of cancer.
Education
Ph.D. Health Policy, Management, and Evaluation, Faculty of Medicine, University of Toronto
M.Sc. Physiology, Faculty of Medicine & Dentistry, University of Western Ontario
B.A. Economics, Faculty of Arts, York University
Selected Publications and Presentations
Lehoux, P., Daudelin, G., Williams-Jones, B., Longo, C.J. (2014) How do business model and health technology design influence each other? Insights from a longitudinal case study of three academic spin-offs. Research Policy, 43(6): 1025-1038
Longo, C.J. Economic evaluation of a public health strategy: An examination of the human papillomavirus vaccine. (2013) Int J Behavioral and Healthcare Research, V4 (2): 158-168
Hivon, M., Lehoux, P., Longo, C.J., Williams-Jones, B., Miller, F.A. (2013). Building business relationships through the web: How medical technology companies enroll stakeholders in innovation development and uptake. International Review of Social Research, V3(2): 89-112.
Miller, F.A., Mentzakis, E., Axler, R., Lehoux, P., French, M., Tarride, J.E., Wodchis, W., Wilson, B., Longo, C.J., Bytautas, J., Slater, B. (2013). Adjudicating the returns on investment from basic biomedical research: A choice experiment of Canadian researchers and lay-publics. Academic Medicine, V88 (4): 1-8.
Longo, C.J., Grignon, M. (2012) The value of fixed-reimbursement insurance against cancer related losses: Simulations to investigate state-dependent utility. Global Business and Economics Review, V14 (4): 322-337.
Mittman, N., Evans W.K, Rocchi, A., Longo, C.J., Au, H.J., Husereau, D., Leighl, N., Isogai, P.K., Krahn, M., Peacock, S., Marshall, D., Coyle, D., Mayfair-Taylor, S.C., Jacobs, P., Oh, P.I. (2012).  Guidelines for the economic evaluation of health technologies: Special guidance for oncology products in Canada.  Value in Health, V15(3): 580-585
Longo, C.J., Bereza, B.G. (2011). A comparative analysis of monthly 'out-of-pocket' costs for breast cancer patients versus other common cancers in Ontario, Canada.  Current Oncology,  V18 (1): e1-e8

Longo, C.J. (2011). Encouraging Pharmaceutical Innovation to meet the needs of both developed and developing countries. International Journal of Development Issues, V10(1): 92-101
Guo, Y., Longo, C.J., Xie, R., Wen, S., Walker, M.C., Sun,Z., Smith, G.N. (2011) Cost-effectiveness of transdermal nitroglycerin use in preterm labour. Value in Health, V14(2): 240-246

Longo, C.J. (2010). Equitable access to healthcare services and income replacement for cancer: Is critical illness insurance a help or a hindrance? Healthcare Policy, 5(4): e132-e138.

Longo, C.J. (2010). Global pharmaceutical pricing strategies: Profit implications of price discounting. International Journal of Economics and Business Research, V2 (6): 447-460.
Hopkins, R.B., Goeree, R., Longo, C.J. (2010). Estimating the National Wage Loss from Cancer in Canada. Current Oncology, 17(2): 40-49.
BOOK CHAPTERS
Bourne, L., Chaudhary, R., Ford, D., Hagemeyer, O., Longo, C.J., Meertens, E., & Deber, R.B. At Any Price?  Paying for New Cancer Drugs. In: Case Studies in Canadian Health Policy and Management 2nd Edition,  Edited by Raisa B. Deber and Catherine L. Mah,  UofT Press April 2014 [ISBN: 978-1-4426-0996-9]
Bonnett, C., Longo, C.J., Poon, Y., & Deber, R.B. Ask Your Doctor: Direct–to-Consumer Advertising of Prescription Medicines. In: Case Studies in Canadian Health Policy and Management 2nd Edition,  Edited by Raisa B. Deber and Catherine L. Mah,  UofT Press April 2014 [ISBN: 978-1-4426-0996-9]
Baranek, P., Campbell, J.A., Kuluski, K., Longo, C.J., Morton-Chang, F., Spalding, K., Gray, C.S., Teplitsky, F., Thomas, R.J., Watkins, J., Wojak, J. & Deber, R.B. Long-Term Care Reform in Ontario: "The Long Delivery." In: Case Studies in Canadian Health Policy and Management 2nd Edition,  Edited by Raisa B. Deber and Catherine L. Mah,  UofT Press April 2014 [ISBN: 978-1-4426-0996-9]
Research and Study Interests
My primary program of research investigates efficiency and equity issues in health care by using health economics tools to address policy questions. Much of this work has been in chronic and critical illness, and as I am not a clinician, involves collaboration with researchers who have appropriate clinical expertise. I have undertaken research projects examining pharmaceutical innovation and pricing, and issues related to equity of access within this industry. My current research focus examines the costs and economic evaluation of cancer programs/interventions throughout the cancer journey, with the intent of informing policy decision making.
Professional Activities
Dr. Longo has consulted with numerous provincial and federal agencies related to economic evaluation of pharmaceuticals including: the Canadian Agency for Drugs & Technology in Health, Cancer Care Ontario, Ontario Ministry of Health and Long-term Care and the National Cancer Institute of Canada.  He is currently a member of the Ontario Steering Committee for Cancer Drugs providing economic submission reviews. Dr. Longo was the past chair of Rx&D's (Canada's Research-Based Pharmaceutical Companies) Health Economic Working Group from 2002-2004.
Dr. Longo has also acted as an expert advisor to a number of Rx&D committees between 1997-2005. Dr. Longo has undertaken reviews for the journals Pharmacoeconomics, Medical Care, Canadian Medical Association Journal, Supportive Care in Cancer, Health & Quality of Life Outcomes, Canadian Journal of Diabetes, Expert Review of Pharmacoeconomics and Outcomes Research, Journal of Palliative Care, British Medical Journal Open, International Journal of Equity in Health, and Canadian Journal of Program Evaluation.