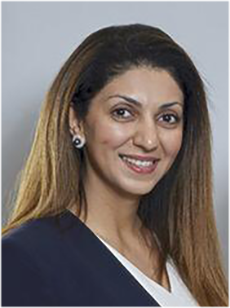 Dr. Haniyeh Yousofpour - PhD, MBA, PMP, PE Certified
Assistant Professor
Human Resources and Management
Dr. Haniyeh Yousofpour is a Harvard educated award-winning business professor and consultant with a passion in passion in organizational change management, influential negotiation and effective utilization of human capital.
Dr. Yousofpur has a Ph.D. in Business Administration specializing in HR and OB, an MBA in Finance and BSc in psychology and sociology. Furthermore, she is a certified project management professional (PMP), certified six sigma (CSSGB) process excellence professional as well as Emotional Intelligence Certified Facilitator.
Dr. Yousofpour has led multiple change management initiatives and has provided integrative management consulting services to multinational Fortune 500 companies including Johnson and Johnson, Toyota, Pfizer, Bausch and Lomb; small to midsize growing organization like Paragon Securities, Quanser, Mahajan Home and professional consulting to various highly respectable academic institutions including University of Toronto, Queens University, McMaster, University of Waterloo and Canadian University of Dubai. She has also delivered numerous executive education training focusing on Change Management, Conflict Resolution, Effective Team Work and Influential Leadership in addition to presenting at several conferences globally as a keynote speaker (Global Women in Leadership, ASAC, CCECC, Failcon and etc).
Dr. Yousofpour's integrative and distinctive approach; relying on a thorough assessment of the organization culture, goals, resources, limitations and human capital; enables her to design a customized and attainable solution scalable to a diverse range of clients.
In addition to her consulting practice, Dr. Yousofpour has lead academic accreditation initiatives and teaches various university graduate level courses globally and has received multiple teaching awards for her teaching excellence both locally and globally.