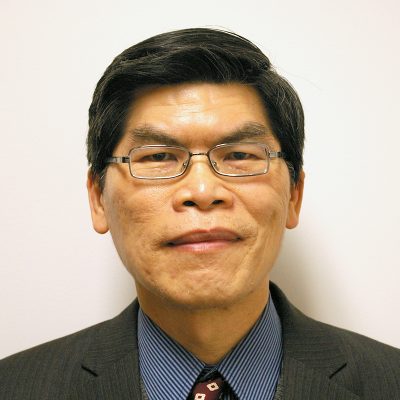 Joseph Tan
Professor
Available to Supervise
Professor Tan specializes in the innovative design, implementation and diffusion of advancing e-technology to improve health services delivery system efficiencies and effectiveness. Serving as Editor-in-Chief of theInternational Journal of Health Information Systems & Informatics, IGI Global (www.igi-global.com), Professor Tan's research interests cut across multiple disciplines, with emphasis on the application of strategic e-business and e-health models to improve health systems operational efficiencies, individual or group decision effectiveness, and community health behaviours. He teaches health IT project management and special topics in eHealth. His current research focuses on assessing the impact of decision aids and e-learning mechanisms for promoting healthy lifestyles and healthy aging behaviours for chronically ill individuals, groups and populations.
PhD, Management Information Systems, University of British Columbia, Canada
M.S., Industrial Engineering & Management, University of Iowa, USA
BA, Mathematics & Computer Science, Wartburg College, Iowa, USA
Diploma (Civil Engineering), Singapore Polytechnic, Republic of Singapore
Professor Tan's research has been widely cited and applied across a number of major industries. Among the peer-reviewed journals in which Professor Tan publishes are Communications of the ACM, Decision Sciences,Health Care Management Review, Information Systems Research, International Journal of Human-Computer Interaction, Journal of Digital Imaging, Journal of the American Medical Informatics Association, Journal of Health Administration Education, Methods of Information in Medicine and The Communications of the Association for Information Systems. HealthTechTopia has recently listed him as among the top 10 most influential informatics professors. Professor Tan has taken leadership in curriculum and program accreditation, peer-reviewed journal publications, encyclopedia works and book reviews, online education and programming, planning and organization of symposiums and conferences, development of book series, special issue journals and major grant applications. His last 20 years of academic experience included full-time employment in academia, private and non-profit sector organizations as well as consulting and executive program development activities catering to executives and foreign delegation.  His overall career focus is on reshaping the landscape of IS/IT applications and promotion in e-Health informatics through cross-disciplinary thinking/project partnering with diverse practitioners, clinicians, researchers, and a variety of user communities.
Wayne C. Fox Chair in eBusiness Innovation