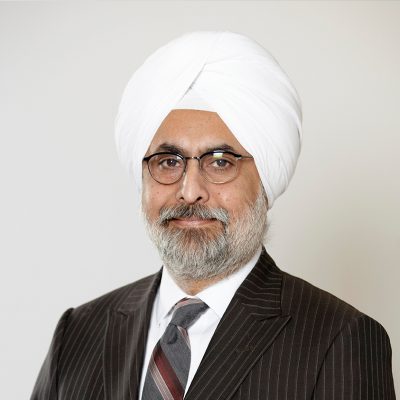 Mandeep S. Malik
Associate Professor
Besides his academic experience, Professor Malik brings extensive business expertise to his teaching role at the School of Business. Starting in India, in 1983, he worked in a variety of Marketing, Sales and Product Management positions. In 1991 he led a project to set up one of the largest Sales and Marketing Education, Training and Consulting organizations sponsored by industry.  At the time he developed a complete range of training materials for the institute and consulted for organizations such as Nestle India, Maruti Suzuki Motors, Blue Dart Federal Express, HCL Hewlett Packard and JK Tires.
Given his passion for the Marketing and Sales function, Professor Malik continued to pursue his interests in Australia, and managed a project for the Canberra Institute of Technology.
Masters in Adult Education and HRD – University of Canberra, Australia
Post Graduate Diploma in Management – India
Bachelor of Arts – India
Professor Malik teaches Applied Marketing and Sales Management at the undergraduate level, and Consultative Selling in the MBA Program. In addition he is working in partnership with senior industry representatives to introduce experiential learning programs that impact learning outcomes for all stakeholders. Some of the programs he manages include MARS Apprentice, Canada's Next Top Ad Exec, Synergy Summer Program for High School Students, High School Business Heroes, Focus 2040 and Let's Do Business.
Professor Malik is also available for consulting on projects that help businesses maximize their effectiveness through better deployment of sales and marketing resources.
He currently sits on the Business Advisory Board for Mohawk College, was on the awards panel for CASSIES (Canada's Advertising Awards) and was on the `Thought Leadership Panel on the Future of Marketing' for the Canadian Marketing Association.