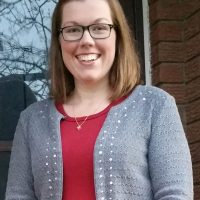 Megan Murphy
Human Resources and Management
McMaster University 1280 Main Street West Hamilton, ON, Canada L8S 4M4
DSB A210
905-525-9140, x26179
Megan joined the PhD program at DeGroote in the fall of 2012 in the Management of Organizational Behaviour and Human Resources (MOBHR) area. Her research program currently focuses on formal mentoring programs in organizations and the effects of mentor expectations. Additional research interests included employee burnout and commitment, leadership, sustainable development, and information technologies.
Supervisor: Catherine Connelly
Education
M.B.A., Wilfrid Laurier University
B.A., Honours Organizational Leadership, Wilfrid Laurier University
Adv. Diploma, Business Administration, Mohawk College
Experience
Teaching Assistant at DeGroote School of Business, McMaster University
Courses:
Management Development (MBA)
Occupational Health and Safety (Undergraduate)
Collective Bargaining (Undergraduate)
Settlement of Industrial Disputes (Undergraduate)
Public Sector Collective Bargaining (Undergraduate)
Research Assistant
Mobile Technology and Burnout, McMaster University
Organizations and Biophilia, Wilfrid Laurier University
Leadership and Conflict in Sub-Saharan Africa, Wilfrid Laurier University
Operations Coordinator at BlackBerry
Project Coordinator at BlackBerry
Program Delivery at Junior Achievement (Volunteer Position)
Research and Study Interests
Megan's interests include:
Formal Mentoring Programs
Psychological Contracts
Employee Burnout
Organizational Commitment
Workplace Deviance
Social Networking
Recognition
Megan was awarded the Ontario Graduate Scholarship (2013-2014), the Ontario Graduate Fellowship (2014-2015), and the SSHRC Doctoral Fellowship (2015-2017).