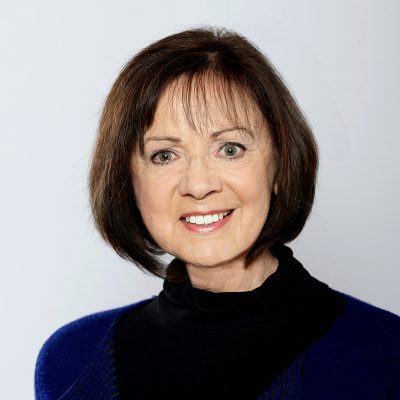 Patricia Arkinstall Wakefield
Dr. Patricia Arkinstall Wakefield, DBA
Associate Professor
Health Policy and Management
Available to Supervise
Professor Wakefield's research interests include: consumer information search; decision making and coping; marketing and service delivery in health care; supportive care for patients; teams and their use in healthcare and academia. She has particular interests in health service delivery systems in mental health services and in addressing the needs of long term cancer survivors.
Dissertation:  Consumer Coping in Really High Risk, High Stress Settings: The Roles of Social Support in Complex Health Situations, examined the information seeking behaviour and social support systems of advanced stage head and neck cancer patients.  She currently teaches courses at the graduate level in Health Care Marketing, Health Management Foundations, Introduction to Healthcare. She has also taught Marketing Research, SPSS Data Analysis, and Advertising and Promotion at both undergraduate and graduate levels.
While a Doctoral student, she served as a Teaching Assistant (TA) in Kobe, Japan for MBA courses in Marketing Management and Operations Management as part of Boston University's International Management Program; and provided tutorials to undergraduate and graduate students in statistical analysis using SPSS.
Also at BU at the MBA level, she coached students on presentation skills and was TA for Field Studies in Non-Profit Management.
She has extensive management experience in the man-made fibres industry and the energy services industry, and as a marketing consultant.
D.B.A., School of Management, Marketing, Boston University
MPA, Urban Economics and Planning, New York University
MS, Human Ecology, Major in Textiles, Minor in Consumer Behaviour, Cornell University
BS, Human Ecology, Major in Textiles, University of Alberta
Beta Gamma Sigma, International Honor Society, Boston University, Boston MA.
Phi Kappa Phi Honor Society, Cornell University, Ithaca NY.
Omicron Nu Honor Society, Cornell University, Ithaca NY.
AMA Sheth Doctoral Consortium Fellow, Emory University Atlanta, GA.
Dr. Wakefield has published in BMC Health Services Research, Journal of Medical Imaging and Radiation, Community Mental Health Journal, International Journal of Mental Health, Healthcare Management Forum, and Industrial Mathematics. She is a member of the Pan Canadian Health Human Resources Network (CHHRN).
Professor Wakefield's work has been presented at the Society for Social Problems: 61st Annual Meeting (Las Vegas, 2011); 12th Canadian Collaborative Mental Health Conference (Halifax, NS, 2011);  Administrative Sciences Association of Canada (Halifax, NS, 2008);Multidisciplinary Head and Neck Oncology Symposium (Palm Springs, 2007); the International Network for Social Network Analysis (Vancouver, 2006); Tailoring Health Messages Conference (Ascona, Switzerland, 2005); Decision Sciences Institute Annual Meeting (San Francisco, 2002) and the Northeast Decision Sciences Institute Annual Meeting (Boston, 1998).