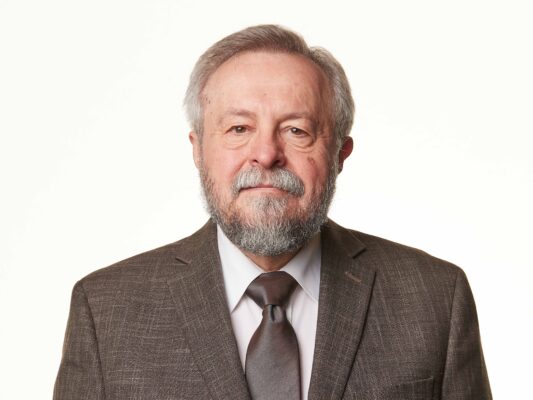 Willi Wiesner
Associate Professor
Human Resources and Management
Dr. Wiesner specializes in employee recruitment and selection, employment interviewing, testing and assessment, group decision-making, and work team effectiveness.  Clients have included Accelio Corporation (now Adobe), AIC Corporation, Air Liquide, AFG Glass, the McQuaig Institute of Executive Development, the RCMP, Halton Regional Police Services, the Department of National Defence, Criticall Corporation, Hamilton Health Sciences, St. Joseph's Hospital in Hamilton, Grand River Hospital Corporation in Kitchener, and McMaster University.
Ph.D., Industrial-Organizational Psychology, University of Waterloo
M.A.Sc., Industrial-Organizational Psychology, University of Waterloo
B.A. (Hons.) Psychology, Wilfrid Laurier University
Dr. Wiesner has published in journals such as Organizational Behavior and Human Decision Processes, Personnel Psychology, Journal of Occupational Psychology, Journal of Vocational Behavior, Management Decision, Journal of Business Ethics, Journal of Business and Management, Journal of Engineering and Technology, Advances in Health Sciences Education, Journal of Psychology, and Canadian Psychology.
He has also contributed book chapters on employment interviewing and is co-author of the book, Recruitment and Selection in Canada (the top selling book on recruitment and selection in Canada, now in its 8th edition).
In addition to his extensive consulting experience, Dr. Wiesner has presented seminars and workshops on employee selection, performance appraisal, training and development, and team building through the Executive Development Office in the School of Business and the Centre for Continuing Education at McMaster University.
Dr. Wiesner is a member of the Canadian Psychological Association, the American Psychological Association, the Canadian Society for Industrial and Organizational Psychology, the Society for Industrial and Organizational Psychology (U.S.), the Administrative Sciences Association of Canada, and the Academy of Management.
He has served as Institute Coordinator and Chair of the Canadian Society of Industrial and Organizational Psychology and as Chair of the Human Resources and Management Area of the DeGroote School of Business at McMaster University from 1997-2008 and 2012-2013 and as MBA Director from 2017-2020.