4th Annual Goodman Gold Challenge
extracurricular
| November 26, 2019
Submitted by
Meagan Keane
for Student Experience - Academic and Career and Professional Development
Important Notice
For the latest information and updates about McMaster's response to COVID-19 (coronavirus) please visit the McMaster COVID-19 site.
You are a Financial Advisor. Three CEO's pitch their companies to you. You can choose only one to present to your top tier clients. Choose wisely, the stakes are high.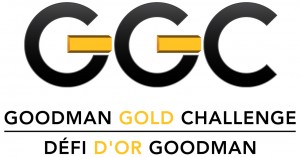 The Goodman Gold Competition (GGC) is the most unique and realistic mining investment competition for undergraduate students in the world and registration is now open! There are only twelve spots available so reserve your spot as soon as possible.
This challenge enacts an investment scenario in which each participating university team plays the role of a finance firm. The firms are competing for a single, wealthy client's business and their investment committee.
Executives from three real mining companies will "pitch" their business to the teams, and the teams will select one in which to invest. Prove through thorough analysis that you have a better investment strategy, better return, and the best justification for your decision. The prize? The cash equivalent of four (4) ounces of gold!
The GCG takes place from February 6 – 8, 2020 in Sudbury, Ontario. Find out how you can participate in this one of a kind, hands-on experience.
*Funding is available through the DeGroote Experience Fund when the activity does not conflict with any work term or academic requirements.