Got e-Waste? There's a Bin for That!
extracurricular
| March 5, 2020
Submitted by
Ines Perkovic
for University Library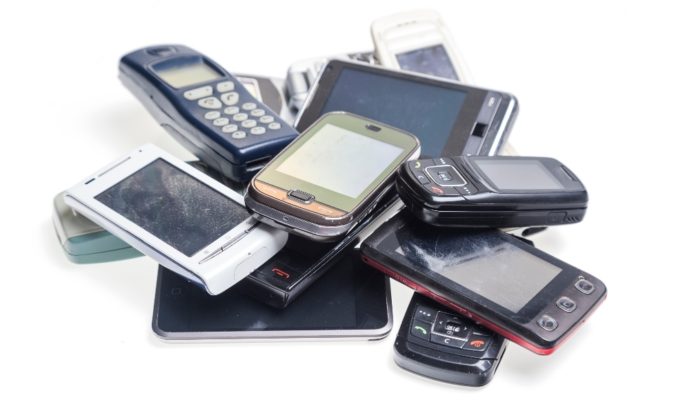 We all have them: old phones, laptops, hard drives, and other small electronics, stuffed in drawers and bins or scattered throughout our homes and offices, just gathering dust.
Now, a new initiative developed by University Technology Services (UTS) and McMaster University Library, in partnership with GreenByte, a local not-for-profit organization, is making it easier for students, faculty and staff to recycle their electronic waste, or e-waste securely and sustainably while helping make a difference in the Hamilton community.
Here's how it works.
Dispose of small electronics by placing items in a new, secure "tech bin," located in the lobby of Mills Library.
UTS staff will collect the e-waste and securely erase the data on all devices. Any items that can be re-used will be provided to GreenByte, a community-based organization that refurbishes end-of-life computers and distributes them to local, low-income families at no cost.
All remaining items will be collected by IT equipment disposal company, Greentec, and recycled in a secure and environmentally responsible manner.
"This is a small but important initiative," says Richard Godsmark, director, technology, UTS. "Many of us have small electronics that we don't know what to do with. This is an opportunity to dispose of these devices in both a sustainable way and in a way that can make a meaningful contribution to our community."
The initiative was developed as part of the 2019-2020 McMaster IT Strategy and is one of many initiatives intended to create a connected, seamless and transformative technology experience across campus.
You can recycle the following small electronics using the tech bin:
Phones
Laptops
Tablets
Hard drives
USBs
Cables
Routers
Keyboards
Mice