Alumni Coffee Break – Allison Pether of TD Bank | Nov 5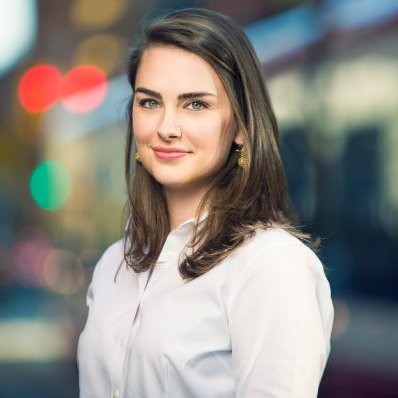 Allison Pether is an Associate Vice President of HR at TD Bank, with a specialty in business transformations. She has held a number of progressive roles during her 4.5 year tenure and was recognized in 2019 for leading a $20 million dollar HR project for the Retail division, with TD's highest performance award, Vision in Action. Prior to TD, she was a Manager at Deloitte in Consulting working with clients on business transformations, operating model re-designs, mergers & acquisitions and large scale change projects, while supporting Deloitte?s GTA Partner as Chief of Staff.
Recognizing the importance of giving back to the community, she currently serves as a Board Member at Daytrippers Children's Charity, previously serving a 4 year term as Executive Director. Daytrippers fundraises over half a million dollars annually to provide enriched learning opportunities for in-need children across Canada by removing financial barriers.
Allison is a proud alumna of the DeGroote School of Business, McMaster University from which she graduated in 2006. She also holds an MBA from Schulich School of Business, York University. She currently lives in the east end of Toronto, enjoying everything the city has to offer, but with a strong nostalgia for Hamilton and Dundas where she grew up.
Event details:
Thursday, Nov 5
12-1 p.m. (EDT)
As this is an interactive group session, students are requested to bring their questions and discussion points to gain the most out of the experience.
Please note that this is a limited engagement with only spots for 15 students to participate, should you be unable to attend, please provide a min of 24hrs cancellation in order for a student on the wait list to fill the spot.
Register through OSCARplus!