Apply to the 2020 Rice Business Plan Competition by Jan. 27!
extracurricular
| January 13, 2020 (LIVE)
Submitted by
Meagan Keane
for Student Experience - Academic and Career and Professional Development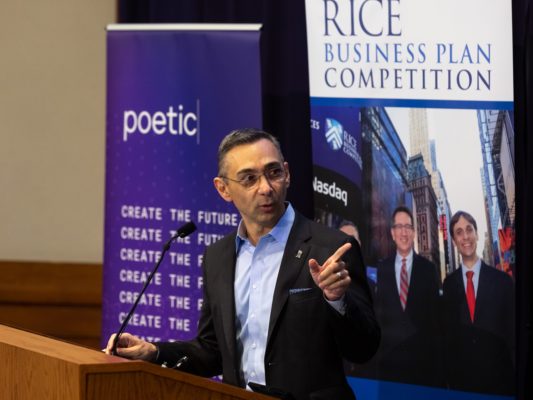 Compete to join the world's biggest business plan competition, where university entrepreneurs get real-world experience in how to pitch their startups to investors, integrate with the entrepreneurial ecosystem, enhance their startup strategy, connect with mentors, and learn what it takes to launch a successful business.
Applications due January 27, by 11:59 pm CT
Visit the Rice Business Plan Competition website for details and to apply.
*Funding is available through the DeGroote Experience Fund when the activity does not conflict with any work term or academic requirements.