Apply to the Forge McMaster Business Incubator
extracurricular
| November 19, 2019
Submitted by
Meagan Keane
for Student Experience
Applications for the Forge Business Incubator Winter 2020 cohort are being accepted now!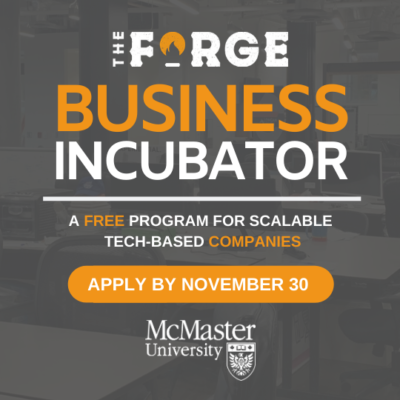 About The Forge Business Incubator program
The Forge Business Incubator is a limited-enrollment program for entrepreneurs actively working on an innovative early-stage startup. Work with professional advisors to take your product or service to the next level, without giving up equity. Receive dedicated office and meeting room space, access to a makerspace with advanced prototyping equipment, expert mentorship, entrepreneurial workshops, up to $3,000 in seed funding, and warm introductions to active investors.
Apply by November 30.